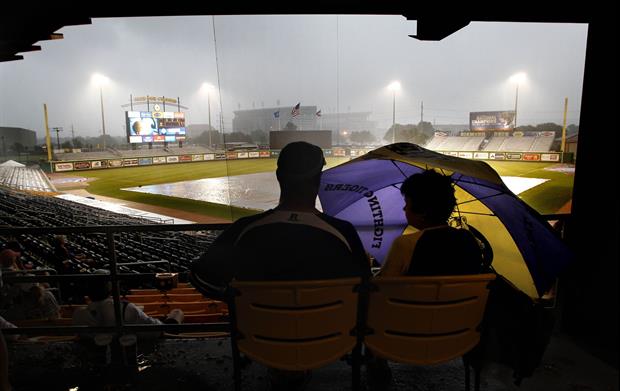 Crystal Logiudice-USA TODAY Sports
Tonight's matchup between LSU and South Alabama at Alex Box Stadium has been postponed due to inclement weather in the Baton Rouge area.
The game will be made up on April 3 at 6 p.m. CT at Alex Box Stadium.
LSU pitcher Eric Walker who was slated to make his first start since 2017 vs. South Alabama, will now start Wednesday vs. Southern instead.
Popular Stories