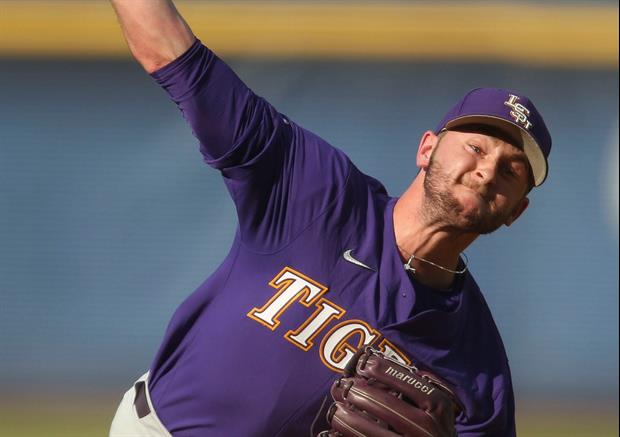 Gary Cosby Jr. via Imagn Content Services, LLC
LSU coach Paul Mainieri joined The Jordy Culotta Show on Tuesday morning and revealed that right-handed pitcher Landon Marceaux (6-5, 2.29 ERA, 91.2 IP, 22 BB, 107 K) will start for the Tigers in Game 1 of the Eugene Regional vs. Gonzaga.
Mainieri also said that center fielder Giovanni DiGiacomo (hamstring) "should be ready to go" in the regional.
The first pitch between LSU and Gonzaga on Friday night is set for 9 p.m. CT (ESPN3).
Popular Stories