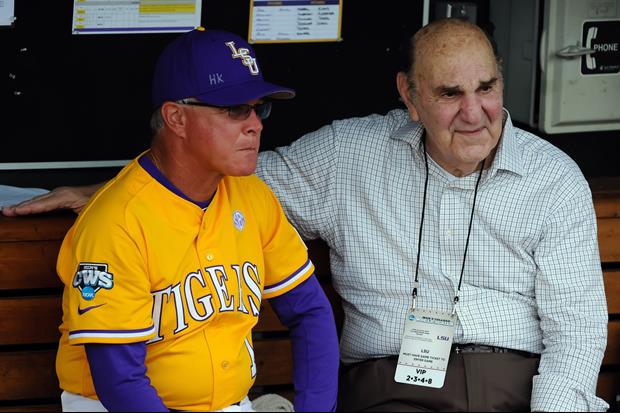 Steven Branscombe-USA TODAY Sports
It was announced Monday by the National College Baseball Hall of Fame announced Monday that LSU coach Paul Mainieri is the winner of the 2015 Skip Bertman National Coach of the Year Award. Per
LSUSports.net:
quote:




---

"I am so very happy," Bertman said, "to be giving the award to a great coach and to my great friend, Paul Mainieri."

"I am so honored as this award means more to me than any award that I have ever received," Mainieri said. "I say this because of the respect I have for Skip Bertman and all he has done for college baseball. In addition to that fact, he is my dear friend, and he brought me to LSU when he was the athletic director. When he hired me, I told him my only goal at LSU was to make him proud of me."

---
Coach Mainieri was also named National Coach of the Year by the National Collegiate Baseball Writers Association and the 2015 SEC Coach of the year.
Popular Stories