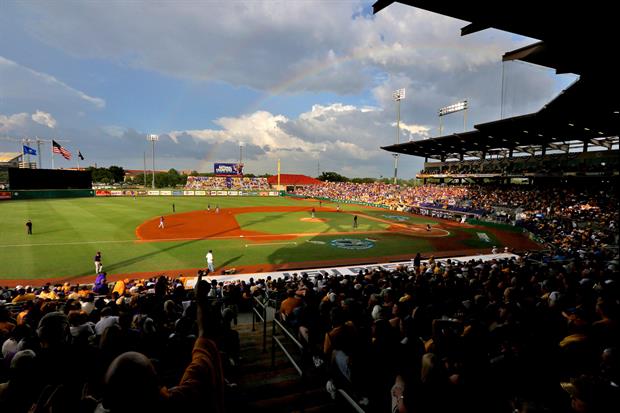 Crystal LoGiudice-USA TODAY Sports
LSU shortstop Trey Dawson's status for Friday's season opener against Cincinnati is in doubt as he is dealing with pink eye.
Dawson, a true freshman from Hurricane, W.Va., woke up with the issue on Wednesday and was sent home from practice so that he would not infect anyone else on the team.
LSU second baseman Kramer Robertson is expected play on Friday despite suffering a mouth injury at practice Tuesday.
Robertson took a grounder to the face which busted up his lip and some of his teeth. A team doctor wired his teeth on Tuesday after practice but Kramer will need to wear a protective mouthpiece for 4-6 weeks.
LSU opens the 2016 season on Friday night against Cincinnati at Alex Box Stadium. First pitch is set 7pm CT and the game will be aired on ESPN+.
Popular Stories