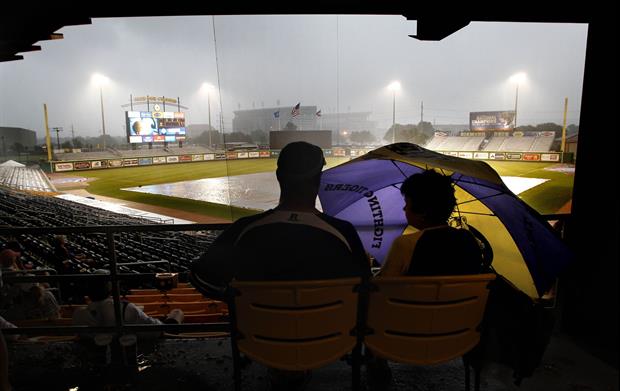 Crystal Logiudice-USA TODAY Sports
LSU Baseball Report

For Immediate Release – April 13, 2021

LSU-GRAMBLING BASEBALL GAME POSTPONED DUE TO THREAT OF SEVERE WEATHER
BATON ROUGE, La. – Tuesday's scheduled baseball game between LSU and Grambling State has been postponed due to the threat of severe weather in Baton Rouge.
The schools will attempt to re-schedule the game on another date this season.
LSU's next game will be at 6:30 p.m. CT Thursday, when the Tigers play host to No. 5 South Carolina in Game 1 of a three-game SEC series in Alex Box Stadium, Skip Bertman Field.
Popular Stories