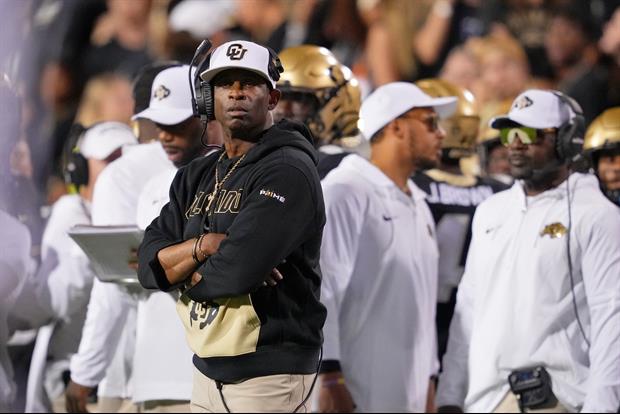 © Andrew Wevers-USA TODAY Sports
During an interview with Taylor Rooks this week, Colorado head coach Deion Sanders was asked about his relationship with Alabama head coach Nick Saban...
quote:




---

"Identifying personnel," Sanders told Rooks. "Coaching-wise, understanding the different, not leagues but the different conferences. Understanding all that language and how this stuff works and why this school is going to that conference or that school is going to that conference, and always being prepared for what's next."

"So, just little things that he may whisper in between takes when we're shooting an Aflac commercial. They're sacred to me because he is him, and I respect the heck out of him."

---
And Nick Saban has respect for him, per FOX News...
quote:




---

"I haven't been able to see him a lot. I saw a little bit of the game last week against Colorado State," Saban said Wednesday when asked what he has seen from Colorado. "I have a tremendous amount of respect for Deion Sanders. First, he's a great person, and he does a great job of marketing the program to create a lot of national interest. But I see their team playing well on the field. They play with discipline. They do a good job with executing. They've been able to score points, playing decent on defense."

"All those things to me are indicators that he's a really good coach," Saban continued. "And I've always thought that, and he's always been successful. Whether it was Jackson State, high school or now at Colorado, his teams have always been well coached."

---
Related:
Popular Stories