Copyright @2017 TigerDroppings.com. All rights reserved.
Sports Forums
Message Boards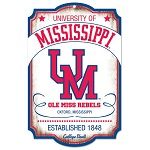 | | |
| --- | --- |
| Favorite team: | Ole Miss |
| Location: | |
| Biography: | |
| Interests: | |
| Occupation: | |
| Number of Posts: | 2811 |
| Registered on: | 4/12/2011 |
| Online Status: | Not Online |
Recent Posts
Message
re: In honor of Graduation season....... Imagine
-
Grateful Reb
on 5/22/17 at 9:09 pm
---
Eh, I never really get the e-brag thing. It's not like you have any clue who I am, so I don't get any personal gratification out of it. But yes, very subtle :lol: Kind of struck a nerve I guess :lol: . My teachers always talked so much shite to me about my grades, so it feels really fricking g...
Jump to Post
-
View Topic
- Replies (0)
re: Wife wants a pool!!!
-
Grateful Reb
on 5/14/17 at 12:38 pm
---
[quote]Shut that shite down. Nothing but a huge pain in the ass.[/quote] This. My family had one when I was growing up. My dad loved it that first summer, then bitched about it eveday since. Constant maintenance. A lot of time and money for something you'll only use a fraction of the year too IMO....
Jump to Post
-
View Topic
-
Replies (1)
re: Is becoming an RN worth it?
-
Grateful Reb
on 4/29/17 at 7:38 am
---
[quote]Also, being a male nurse-dude, think of all the nurses you get to work with, go have drinks with and all that! Can't put a $$/hr on that.[/quote] All of the nurses I know treat their coworker male nurses like gay best friends :lol: ...
Jump to Post
-
View Topic
- Replies (0)