Hi everyone.
I didn't see a ticket exchange section under the Saints boards, so I posted this here.
ONE (1x) Saints Season Ticket - Section 140, Row 10
This is a very close to the Saints sideline and all the action. Right on the 25-30 yard line. Below is a picture from the seat. 3 seats from the aisle. One section over the prices jump up 50%.
Email me at hooha23@gmail.com
Or call/text 985-2seven7-9twosix9.
Prices on tickets are OBO.
9/8 Sun. Atlanta Falcons Noon - $500 - SOLD
9/22 Sun. Arizona Cardinals Noon - $325 - SOLD
9/30 Mon. Miami Dolphins 7:40 pm - $375 - SOLD
10/27 Sun. Buffalo Bills Noon - $325 - SOLD
11/10 Sun. Dallas Cowboys 7:30 pm - $600
11/17 Sun. San Francisco 3:25 pm - $500
12/8 Sun. Carolina Panthers Noon - $325
12/29 Sun. Tampa Bay Bucaneers Noon - $325 - SOLD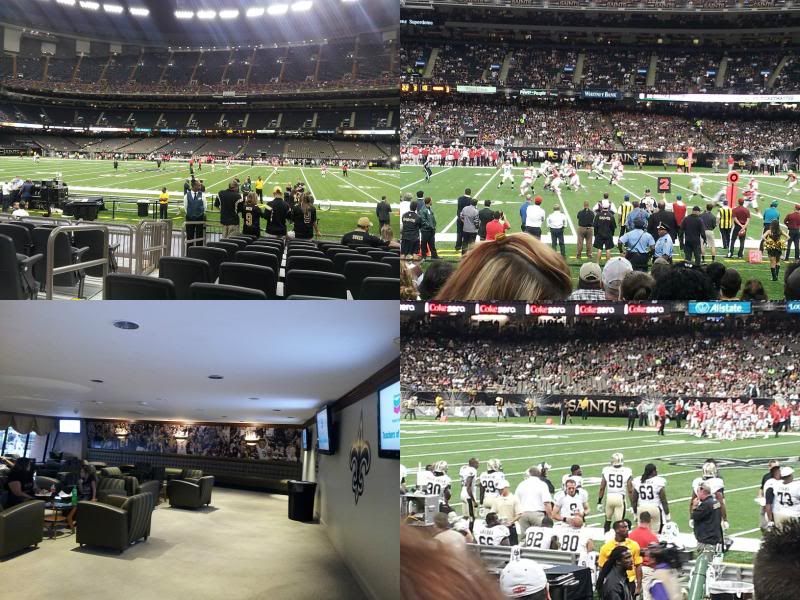 This post was edited on 11/8 at 12:26 pm