My daughters really like it when I cook pork chops. I like to get the bone-in center cut chops - when they are on sale for less than $4/lb.
I marinate them in 2 parts orange juice, 1 part canola oil, 1 part soy sauce, with brown sugar and ginger to taste. Once I pull them from the marinade, I top with fresh cracked pepper.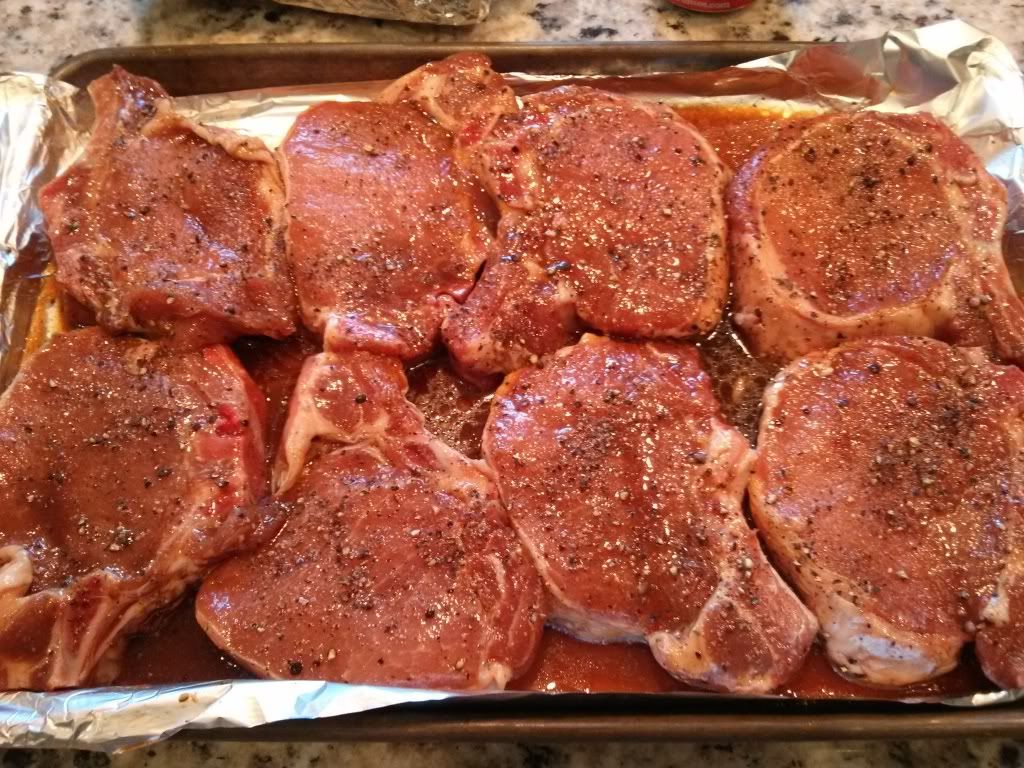 I get the grill nice and hot - 700 degrees or so, and throw the on for about 3 minutes per side (these are about 3/4 inch thick chops). Sometimes I will turn them 90 degrees to get the criss cross pattern. Don't cook too long or the chops will dry out. When in doubt, pull them early - you can always finish them in the oven if needed.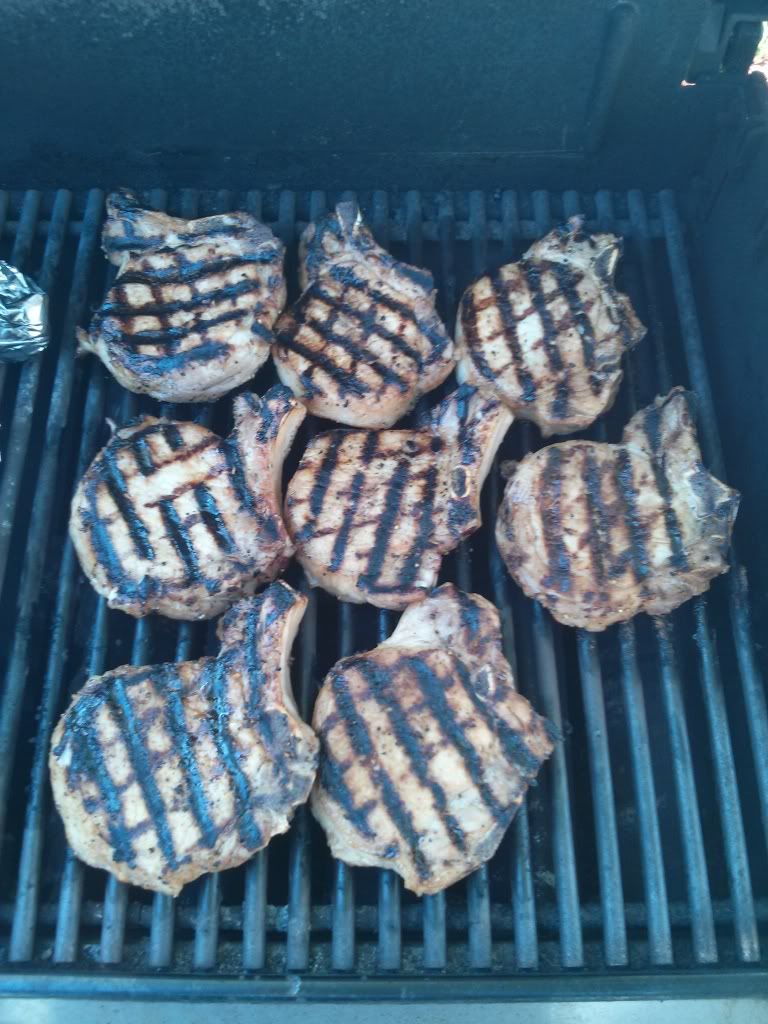 When I pull them, I let them rest for 10 minutes - perfect for grilling corn to go with the chops. I cover them with aluminum foil while resting.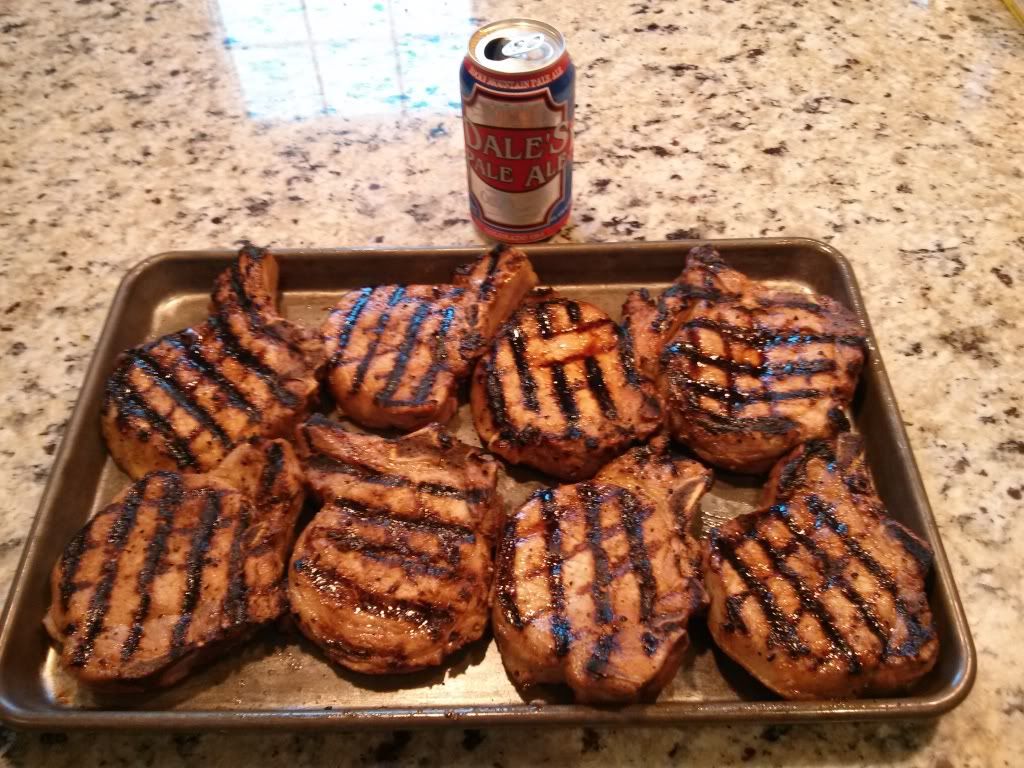 The final result:
A good cold adult beverage is always a good complement to a nice grilled meal.
This post was edited on 4/27 at 6:10 pm