Brewing a Strawberry Honey Blonde Ale. Just mashed in. Picture tutorial to come.
All of the ingredients to go into this beer.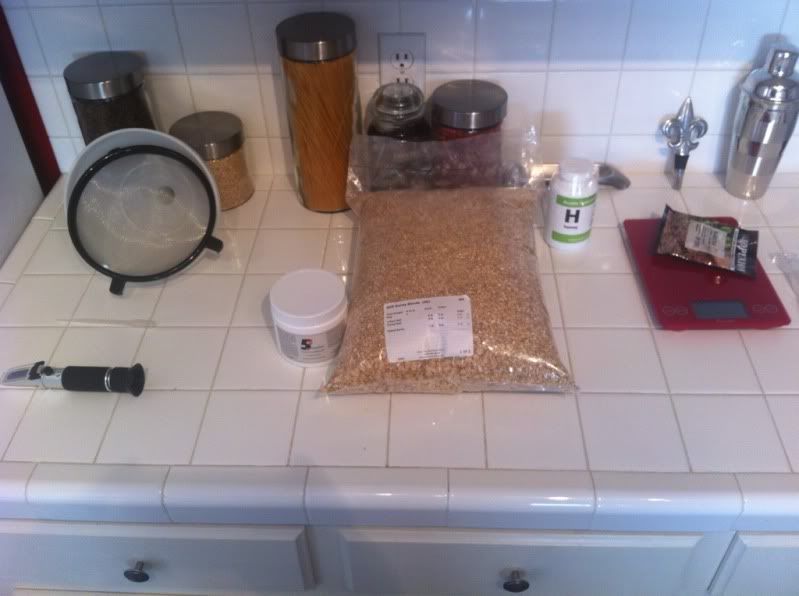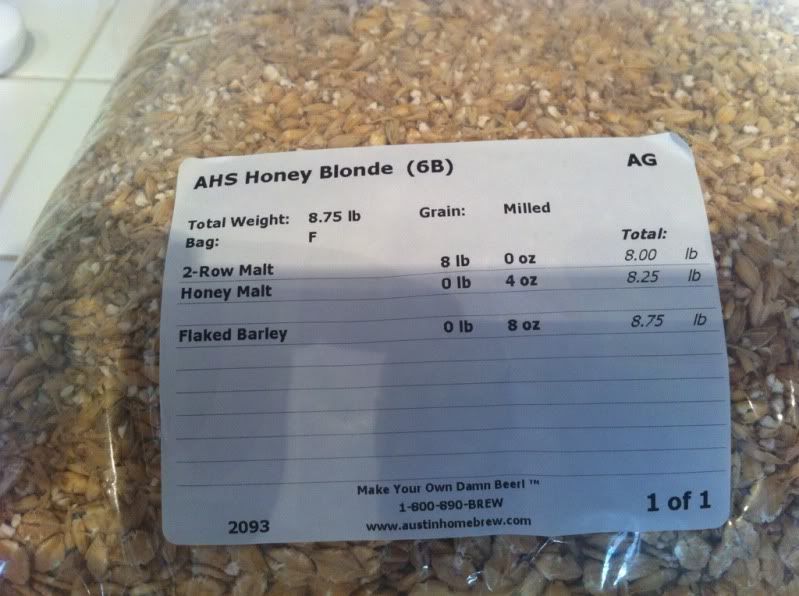 1 oz of Galena Hops and White Labs Cal V yeast.
Strike water at temp. Shooting for 150F Mash once I add the grains.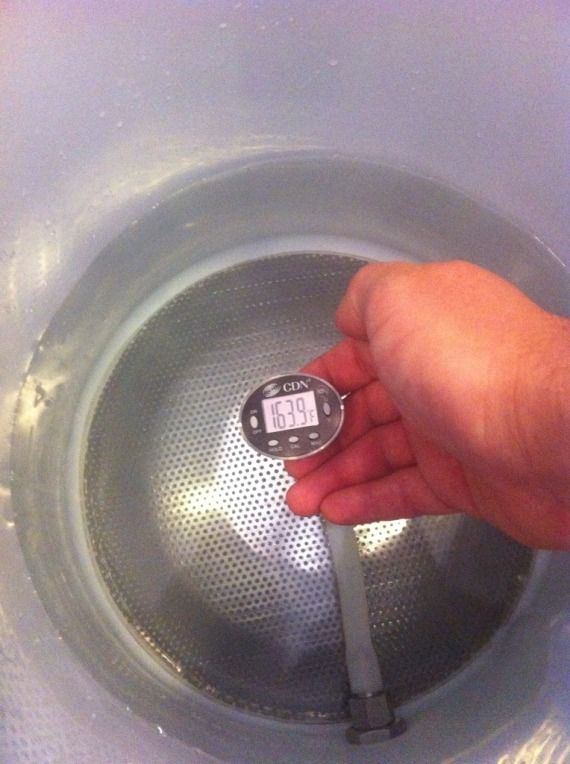 Grains added... Stir stir stir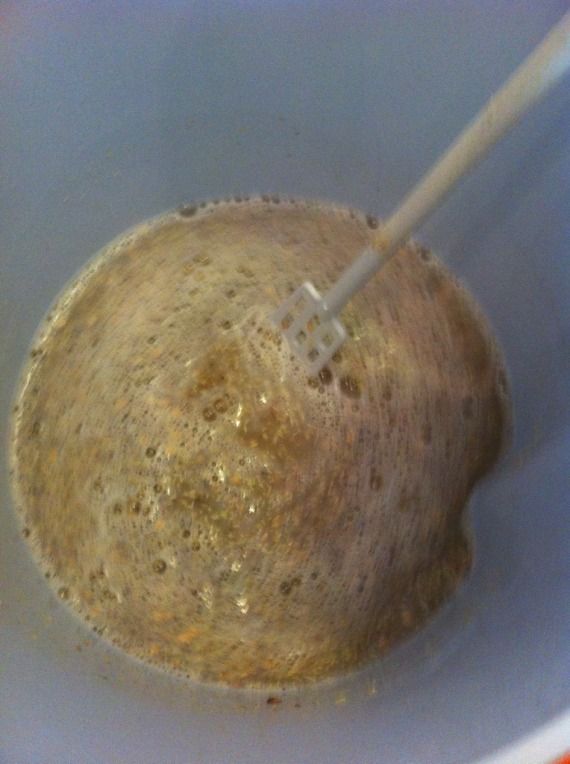 That'll do!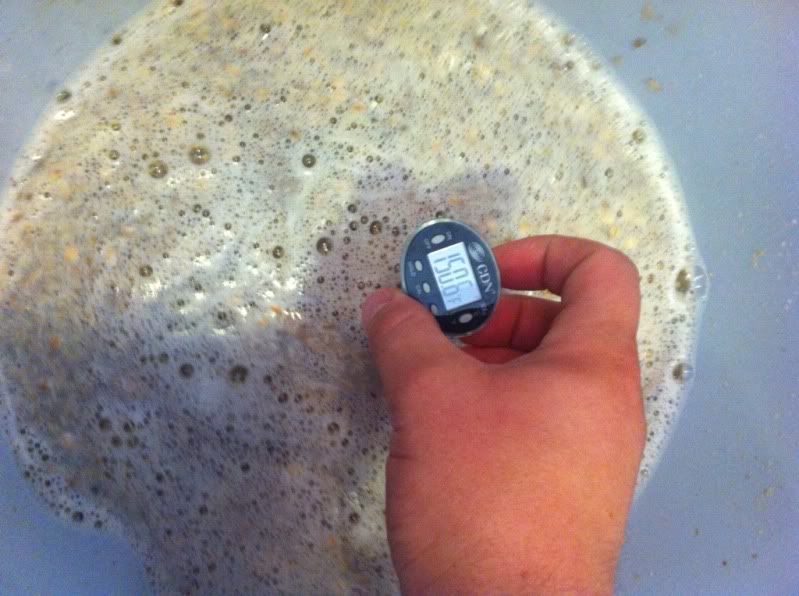 Now I close the cooler up for an hour. Checked temps over the hour and added some more hot water to keep it close to 150F. I think the coolish morning dropped it lower than normal.
60 Mins later
Running off the wort from the cooler and pouring this back into the mash tun until the wort pours a bit clearer than this.
Ran off about 3 pitchers and poured them back in before the wort was clear enough to go into the Boil Kettle.
Image: http://i70.photobucket.com/albums/i91/s14suspense/8F39D7E6-268D-44FA-8A15-64CC40316580-22938-000013EFDAC19FFA_zpsfe52e5e9.jpg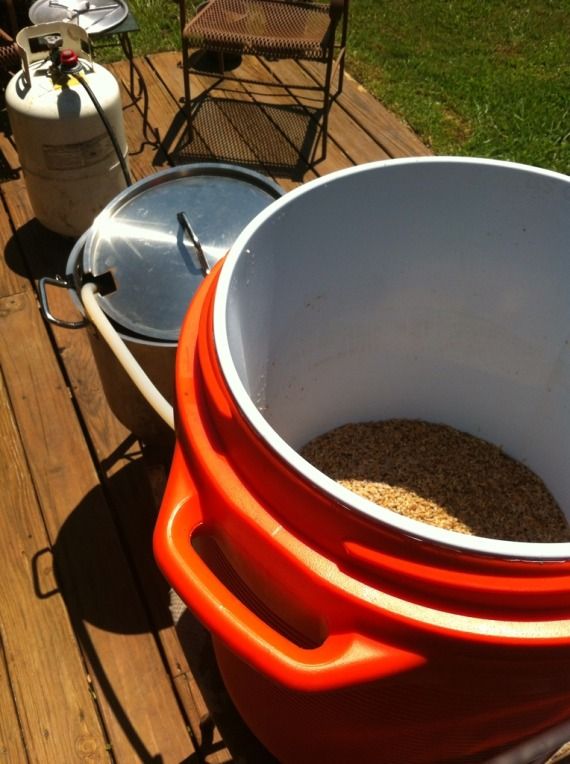 First Runnings were about 1.061.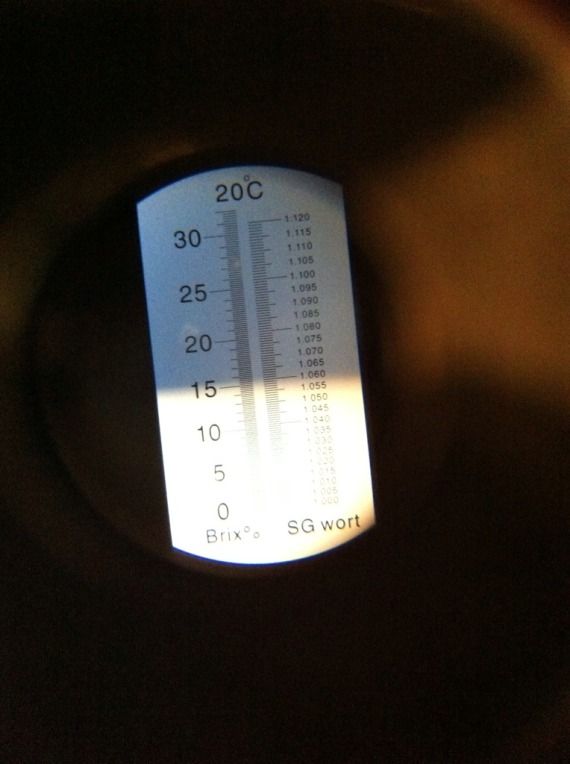 Added the rest of my sparge water(5 gallons @ 190F)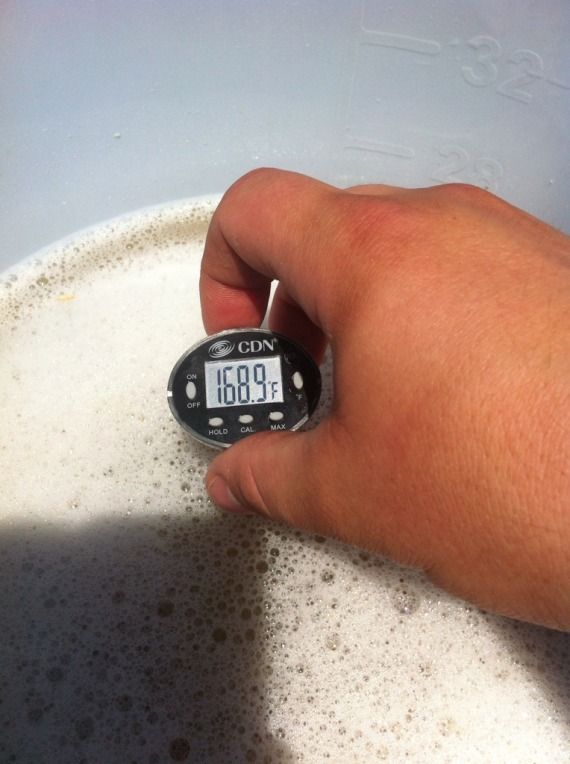 Stir this mash up real good and let it sit for about 15 minutes before running off into the pitcher and recirculating then add it to the Boil kettle.
The gravity of the second runnings is much lower but you need all that wort into the kettle to get your desired pre-boil original gravity of 1.033
Now it's time to get all this wort(about 7 gallons) up to a boil.
Hot break time!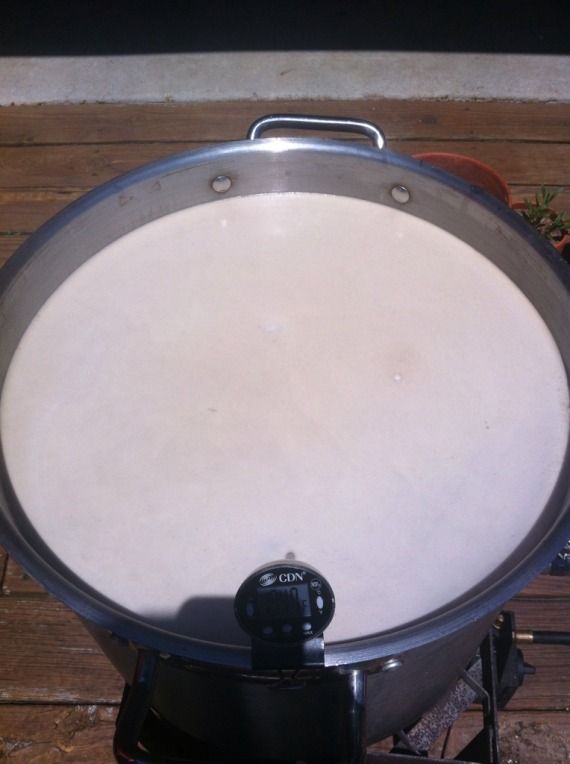 Have to watch for the boil very carefully at this time. It will boil over the second you turn your back. Trust me.
Now we're boiling!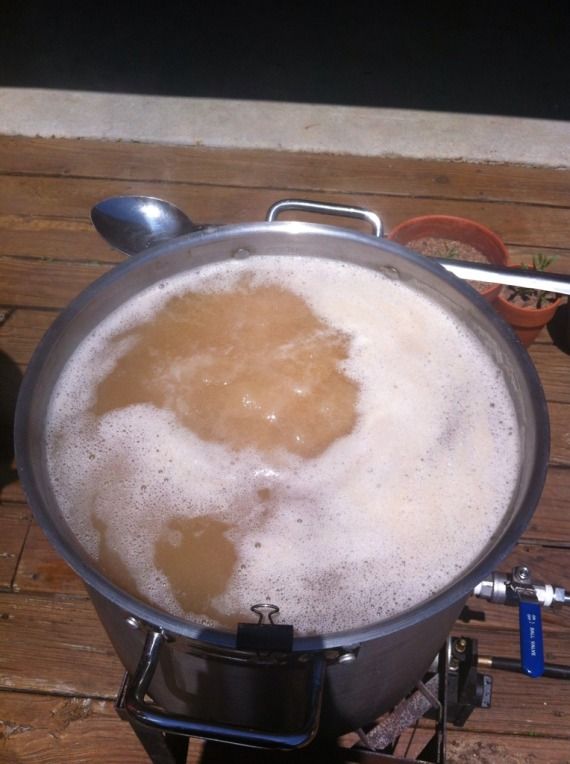 Adding 1 lb of Honey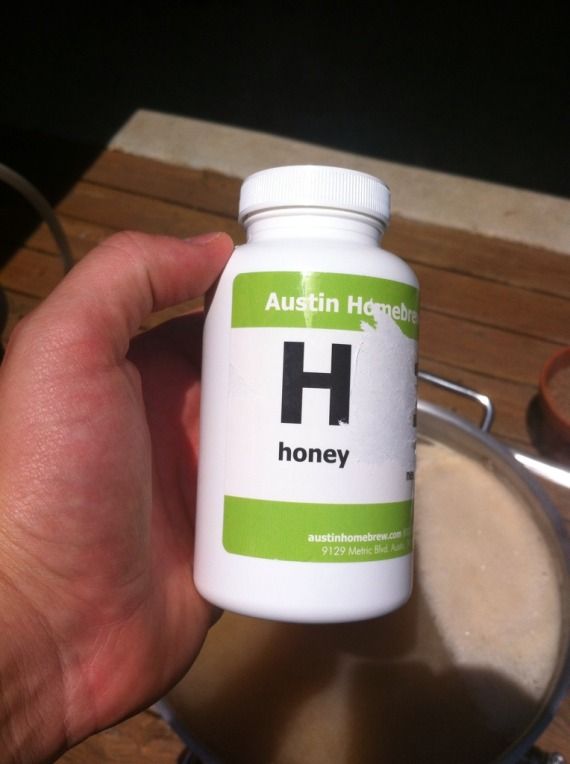 Set your timer for 60 minutes and add your 60 minute bittering hops(.75oz of Galena into a hop sack clipped to the side of the kettle)
45 minutes later I'm adding the wort chiller into the boil to sanitize it and adding a whirlfloc tablet to help drop out the proteins that'll cause a hazy beer later on.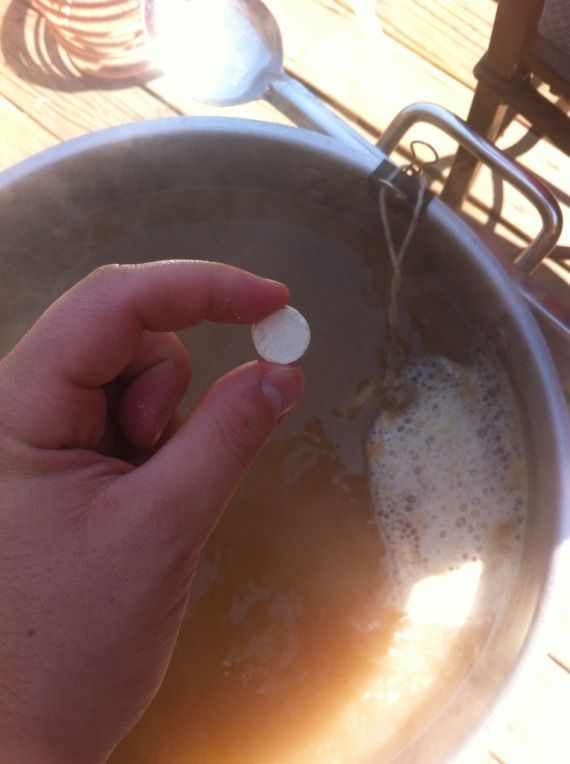 Wort Chiller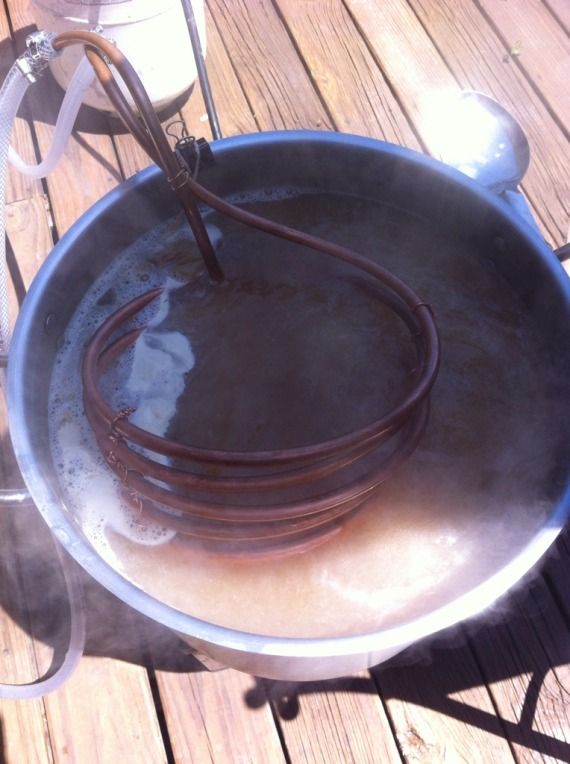 PreChiller in an icebath to get the wort even colder than the tap water temperature.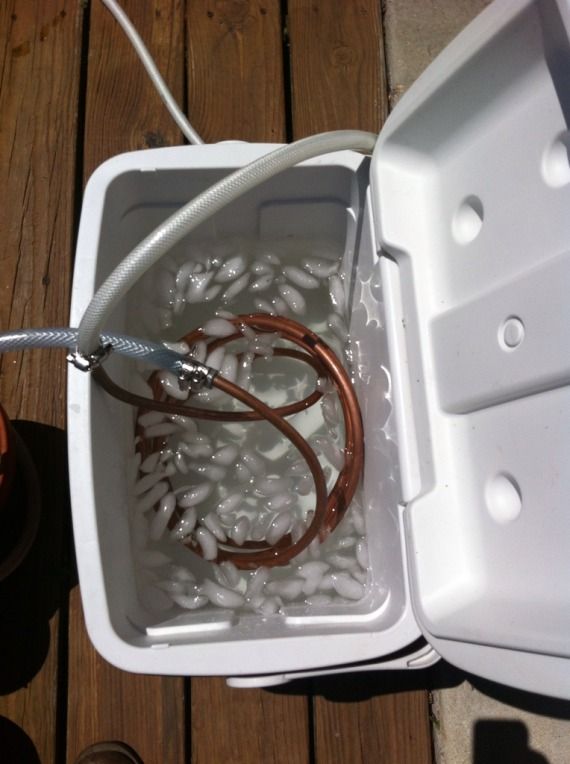 5 minutes left in the boil hop addition. A paltry amount of Galena(.25 oz)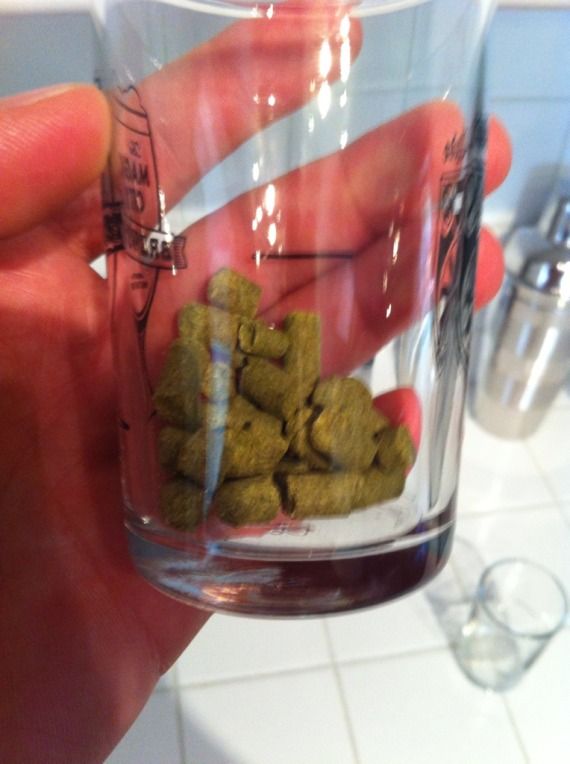 About 5 minutes later and I'm in the 120's. (out of the danger zone that you want to cool as quickly as possible for)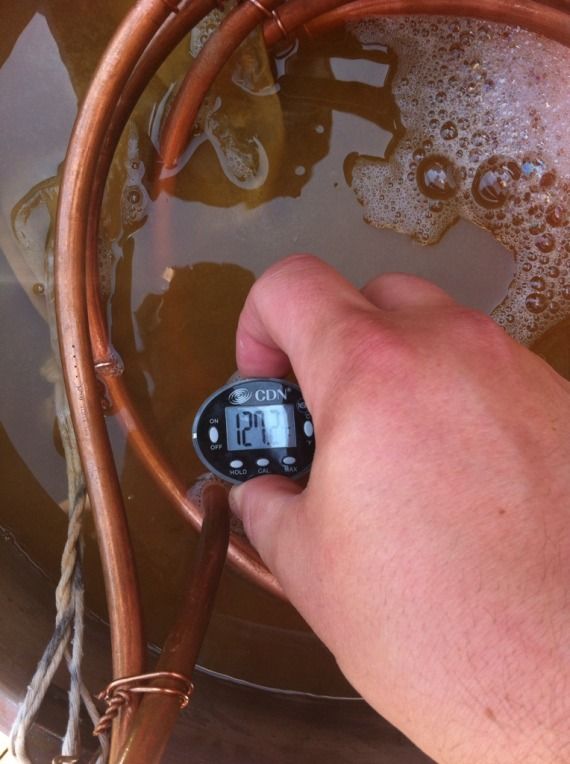 And taking a Post Boil original Gravity....Needs to be 1.042 and I'm at....
Nailed it!
Still chilling. Just whirlpooled it and I'm going to let it rest the last 15 minutes while I'm cleaning and sanitizing the fermenter and all of the tubing. Not gonna take pictures of that boring shite though.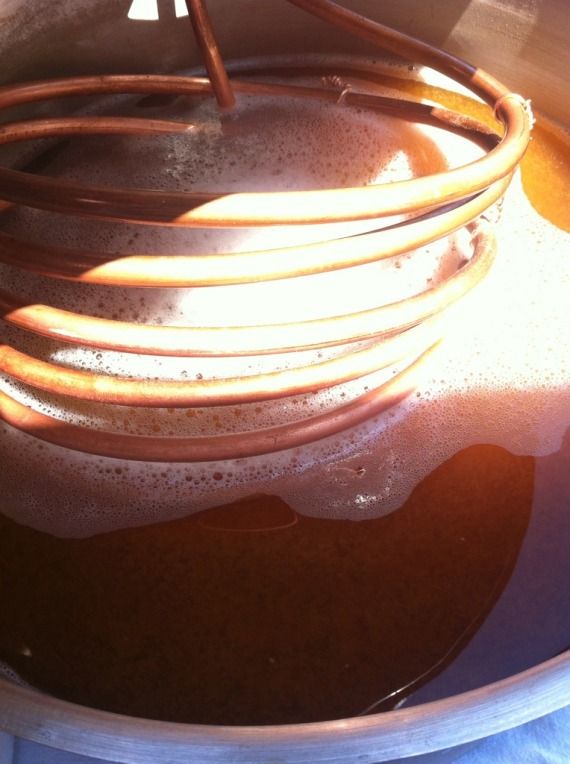 Cooled down to the 70's and now I'm draining from my boil kettle into my fermenter through a mesh strainer and a funnel to help keep any particles out of the beer and to help aerate it.
This is probably the cleanest and lightest color wort I've ever made. I think I'm ready to brew a pilsner finally.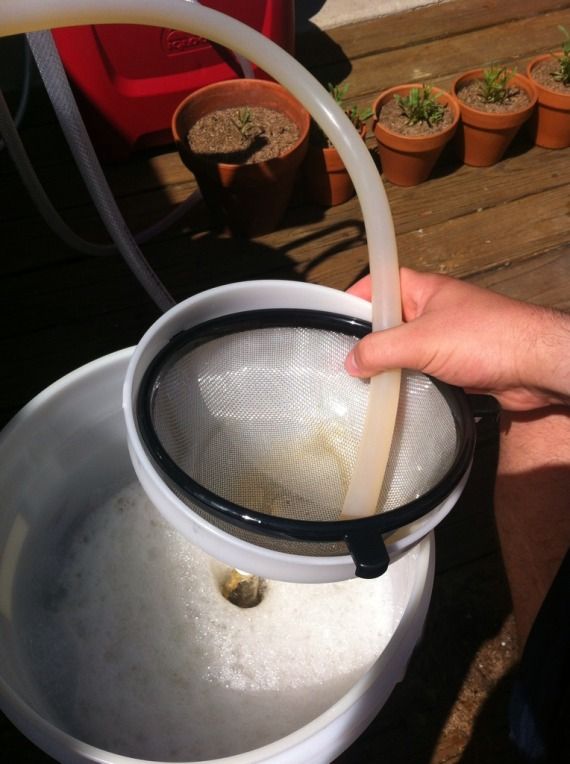 Left all of this behind.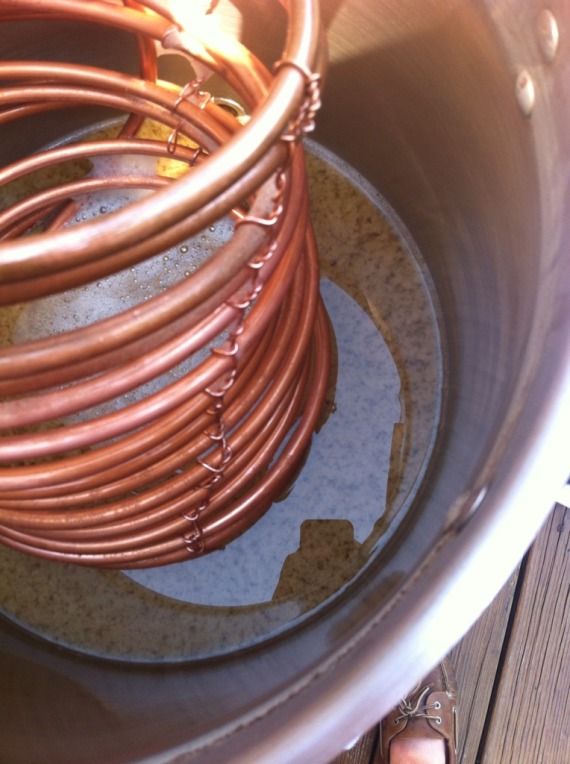 Right at 5.25 gallons pitching the White labs Cal V yeast.(WLP 051)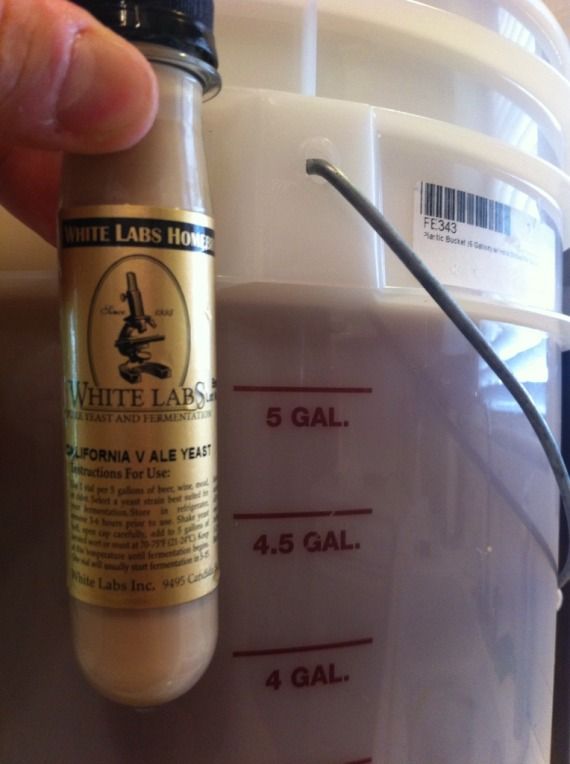 Oxygenating... and then sealing it up with a lid and a blow off tube and putting in the spare bathroom. Will make sure it stays around 68 for a week or so then add 5lbs of strawberries for a week then kegging it up and drinking the shite out of it at a Pig roast.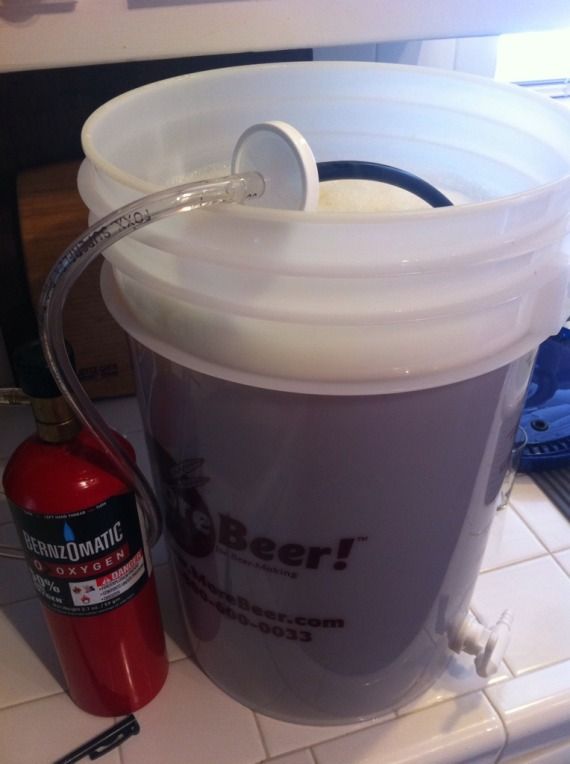 Pretty much finished cleaning up now.
This post was edited on 4/20 at 4:13 pm