The leak at AMC that has been releasing the episode synopsis's has been plugged.
However, someone got some screencaps from the upcoming episodes.
These were released prior to today's episode and included some shot for shot scenes from tonight, so these seem to be legit.
Merle leading a tied up Michonne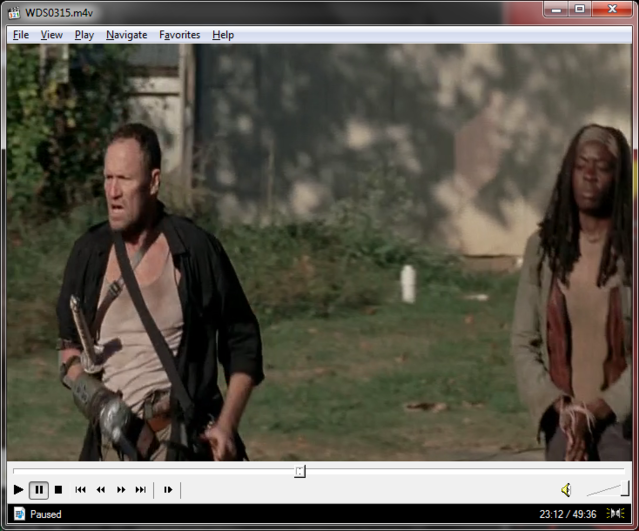 Merle sharing some whiskey with the walkers
Merle and The Governor fighting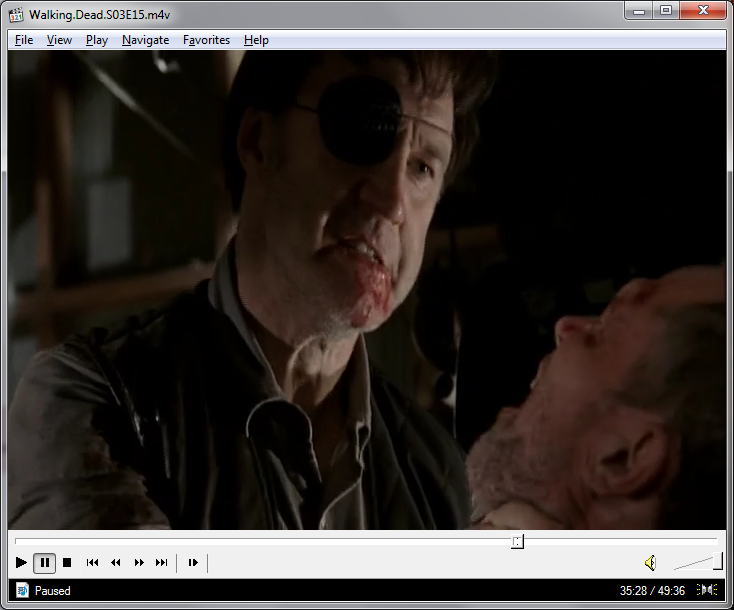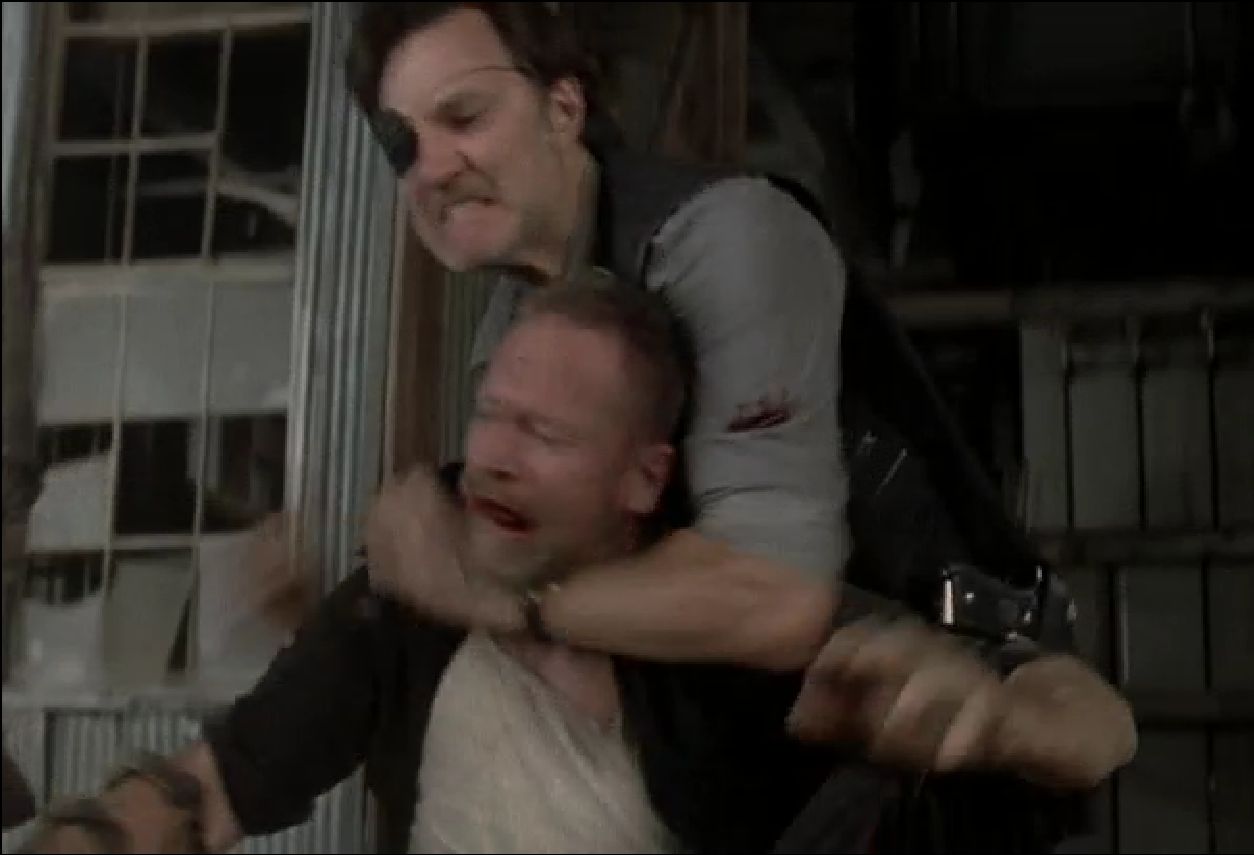 The Goveror bites off Merle's fingers!!!!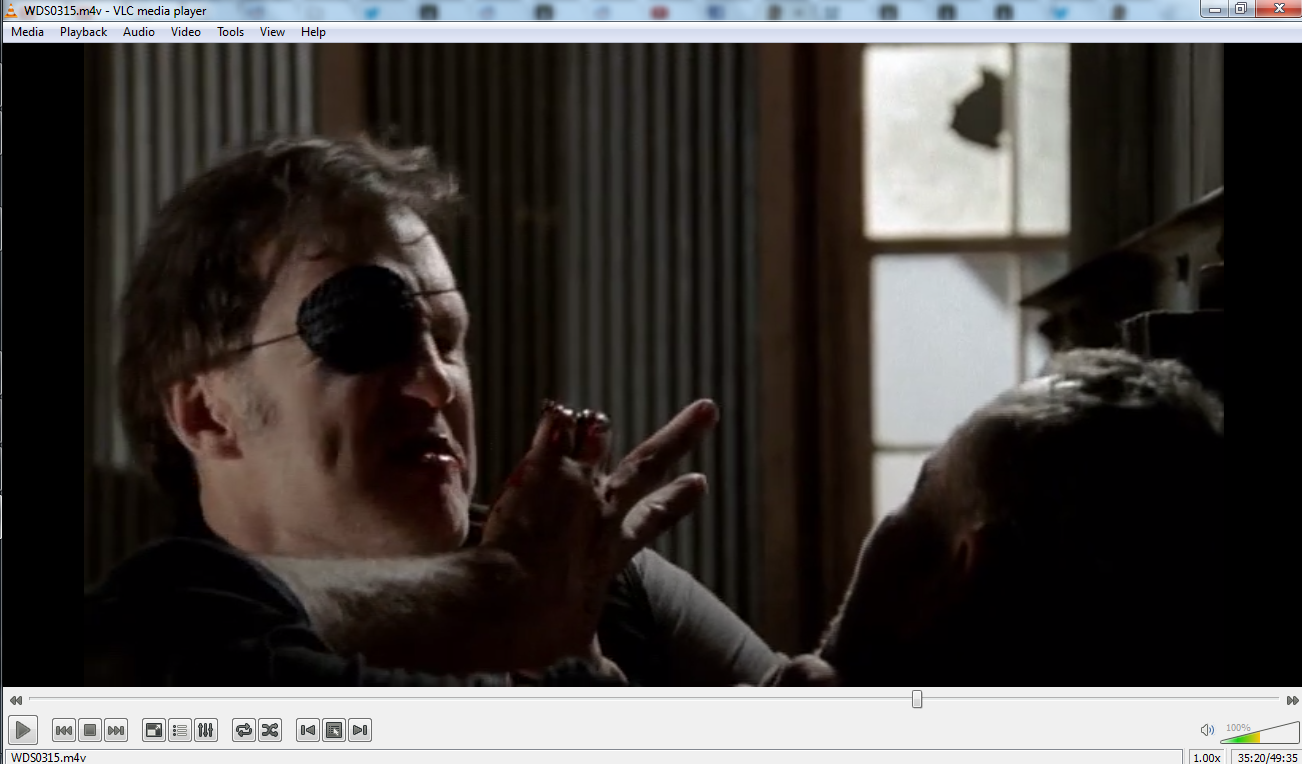 The Governor shooting at someone/something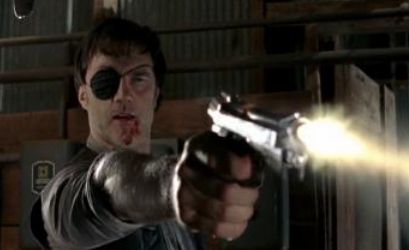 ZOMBIE MERLE!!!!!!!!!! Looks like he ate Ben or Allen! YAY!
LOOKS AWESOME
Rumor is that Maggie and Glenn get married, too. BARF!
This post was edited on 3/17 at 11:03 pm