(i normally use onions, but a guest last night cannot and will not eat them in any form.... And he can tell - makes him ill)
I bought a 3.66 lb chuck roast (i like a little fat). I cut approximately 6 cloves of garlic in halves and stuffed into slits into the roast. Seasoned the roast with Cavendars, Garlic Salt, Blackening Seasoning. After seasoning, coated lightly with flour - browned in a little oil in my cast iron pot.
Removed the meat, poured most of the oil out. Replaced meat in pot and added a couple skinned/chopped carrots, 3 cut stalks celery, 1 can beef consummate, 1 cup beef broth. Covered and put in oven for approx 2 hrs at 350. I checked and rotated (to keep liquid on meat) every half hour or so. In the last 30-45 min in the oven, I diced mushrooms and added to the pot.
Once cooked, i removed meat and veggies. In a side cup of cool water, mixed 2 tablespoons corn starch.... As i put the stock/drippings on the stove to boil - added the corn starch/water ans stirred a couple minutes to thicken. Replaced all veggies and meat. This sat on the stove on low heat until we were ready to eat (maybe 30 min)
Gouda Mashed Potatoes:
Peeled and diced 5 large yukon gold potatoes.... Boiled, salted and drained till soft. I shredded 1/2 lb of smoked gouda, added and blended while hot.... 1/2 cup asiago/mozz/romano cheese was added and blended while hot.... Along with approx a half pint of heavy whipping cream. (typically add chives from garden - but a guest cant eat them either). Whipped potatoes.
Browning Roast: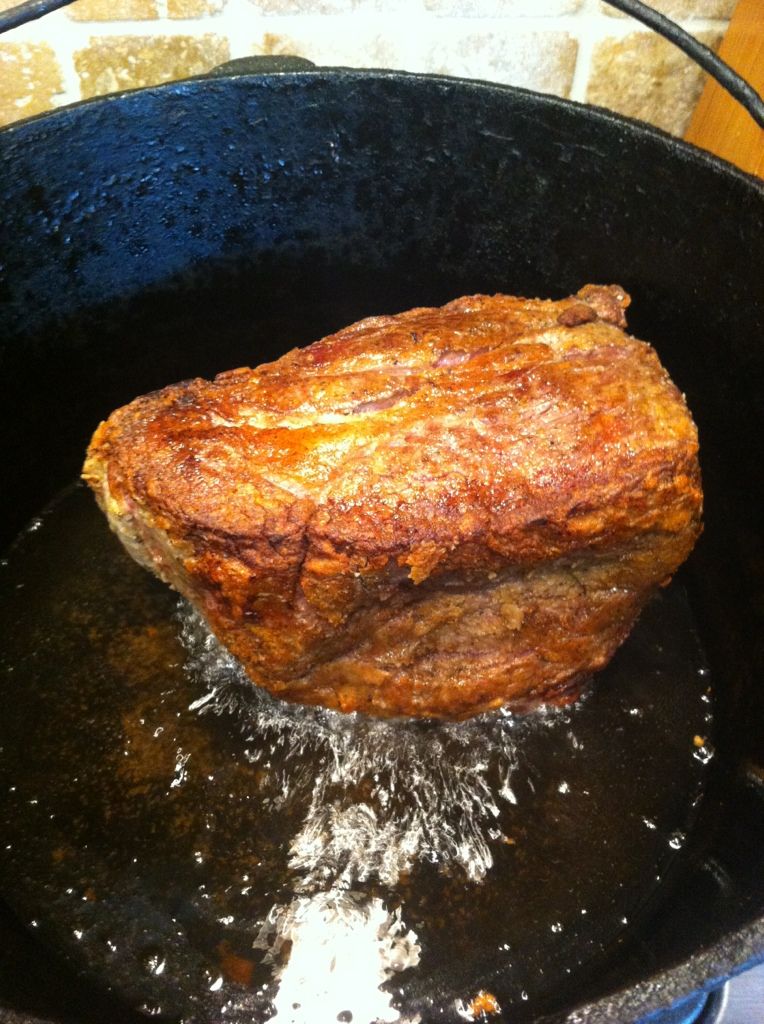 Whipping Taters: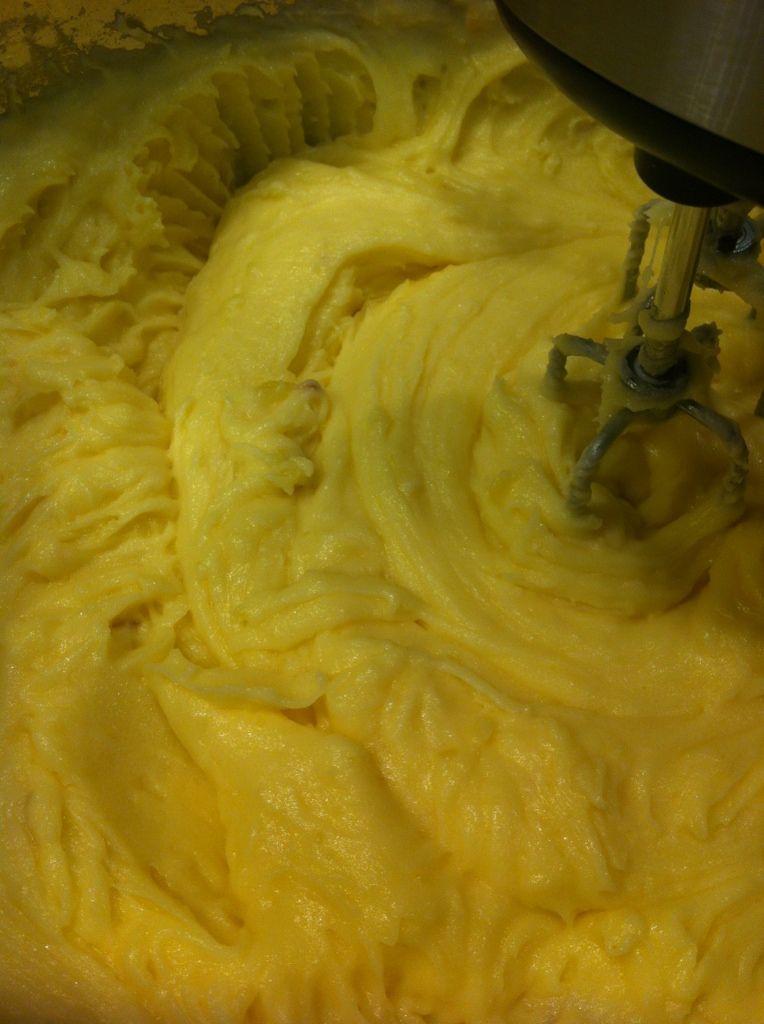 Roast, almost done:
Was excellent. Served with steamed squash and zuccini