Bump. My Root from Saturday.
First off. We had a lovely night Saturday. I had 8:00 rezzies but was running late from walking in the quarter all day. I called in advance and they accommodated us 20 minutes later.
We sat down and ordered a few cocktails, I had a Compton Classic( gin w/grapefruit and rosemary syrup) very refreshing.
Lady friend had a St Peters Burro(vodka w/ strawberry, line and a syrup). Good but my gin drink was the better of the 2.
We started by ordering something off the Charcuterie and sausage menu.
1 "CBD" chicken, beef, duck Ballotine. Full of flavor and a delicious crisp skin holding it together.
1 Filipino style Longanisa. Not my all time favorite but good. Was the servers rec, I would have preferred a Merguez.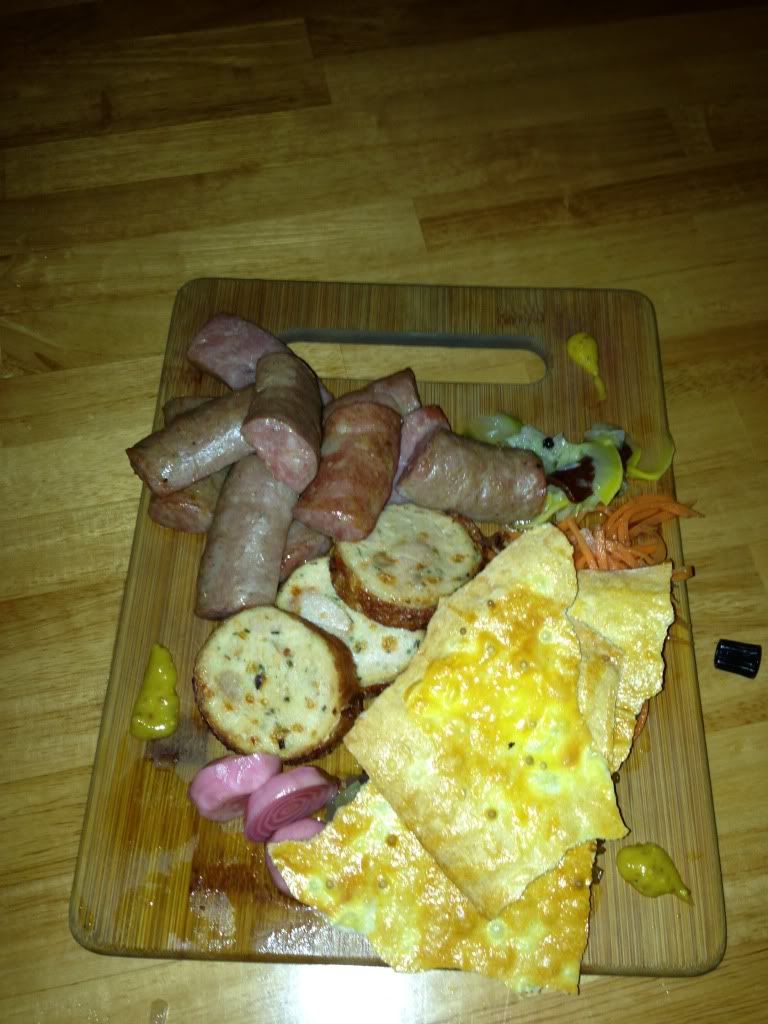 Next, we ordered an Heirloom Tomato Salad with different melons, Lemon fish, edible flowers and a amazing Moscatel Vinaigrette.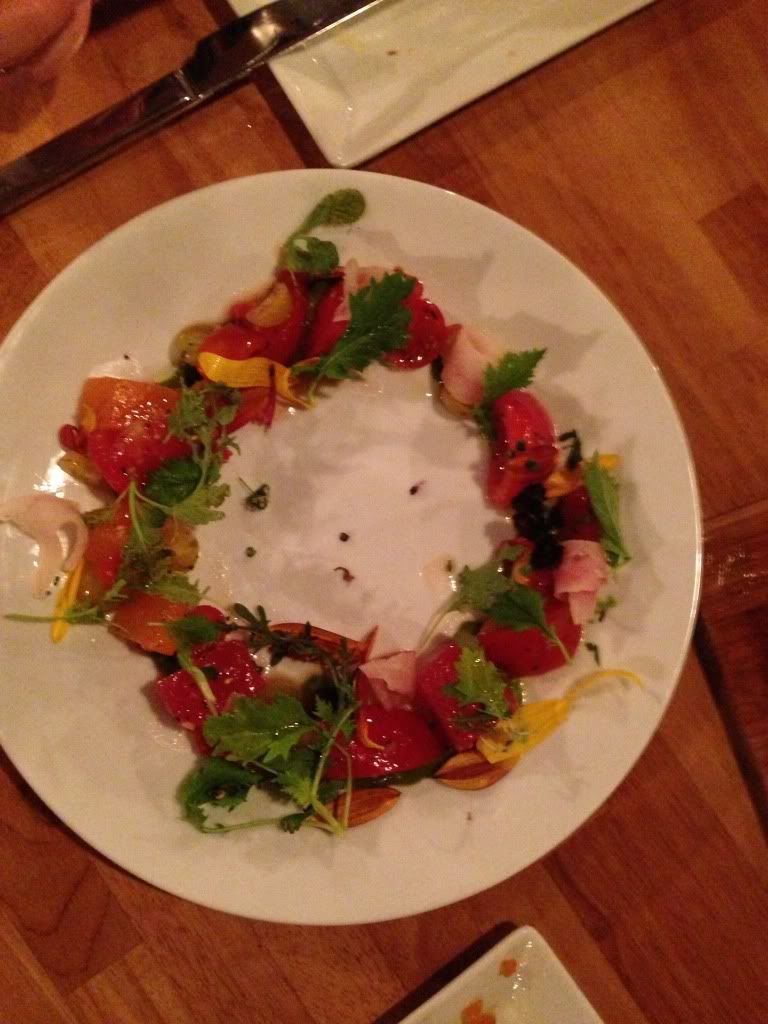 Next we ordered a small plate that was served with our entree.
1 small plate of Carrot Eggplant Curry. So powerful, it could easily serve as an entree. The fried tofu really gave it a welcomed texture contrast and the curry sauce made it difficult to stop eating.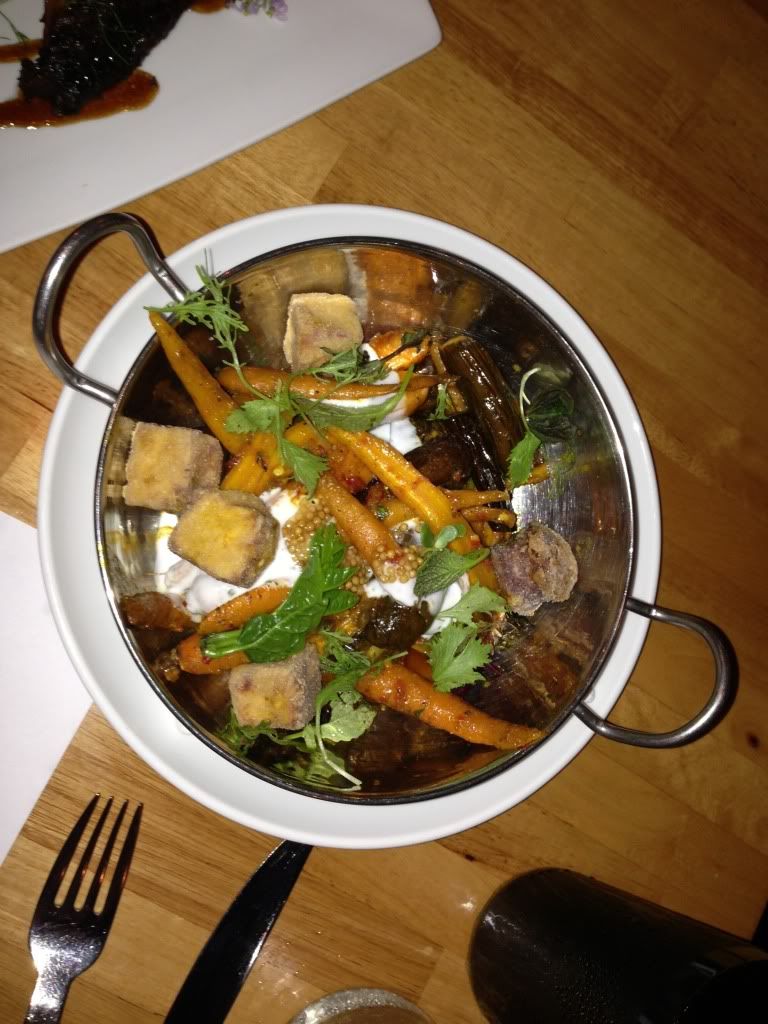 Our Entree was the Black Lacquered Duck with wild mushrooms, snap beans, a rutabaga Sardalaise and pan jous. First the Duck was perfectly cooked. Both cuts of the duck were meaty and the coating was amazing. The lacquer gave it a nice crisp bite to the skin while maintaining the juice in the duck meat.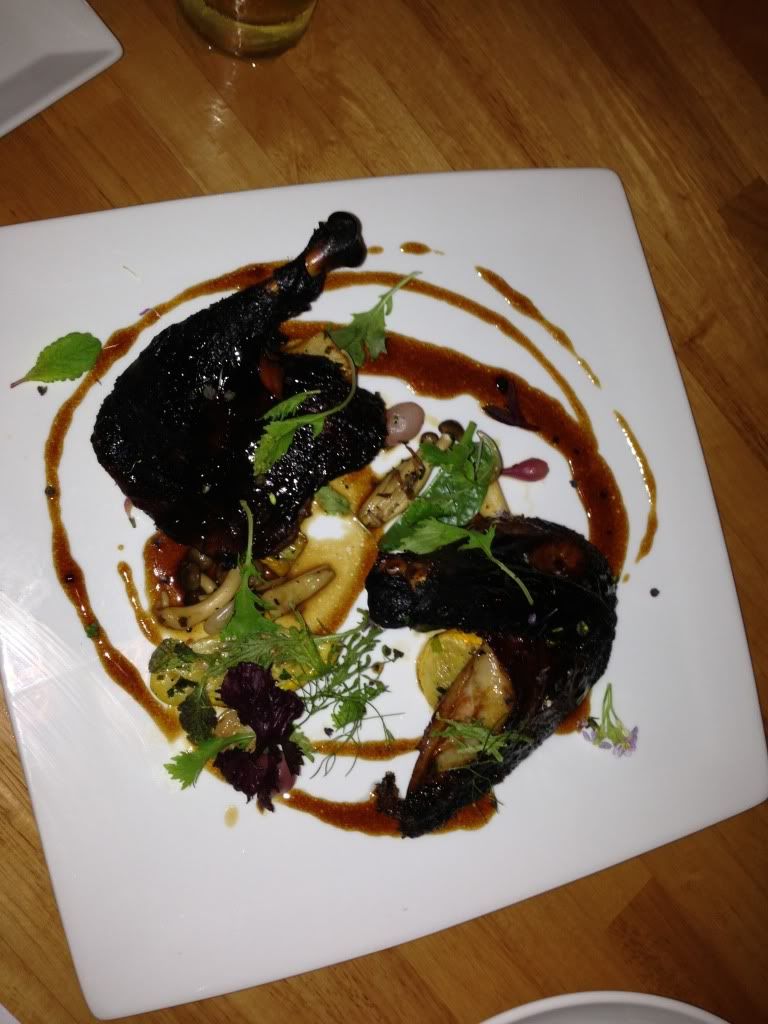 I did order a nice light Pinot with my entree. Forget the name.
I had a great meal at Root, our server was first rate with his recs while leaving us alone to enjoy ourselves.
I did inquire about square root and they expect to be up and running around Sept.
I would like to try Root again before SR opens but we shall see.