Hey Ranters,
I know this topic has been driven to the ground and buried. But I'd like just to graphically show you where we stand on offense, defense, and overall compared to the rest of the NCAA.
I highlighted TCU for obvious reasons. The one thing I like to compare between us is our extreme youth. I think they played 16 freshman this year (correct me if I'm wrong).
LINK
Overall Index Rank:
Defensive Index Rank:
Offensive Index Rank: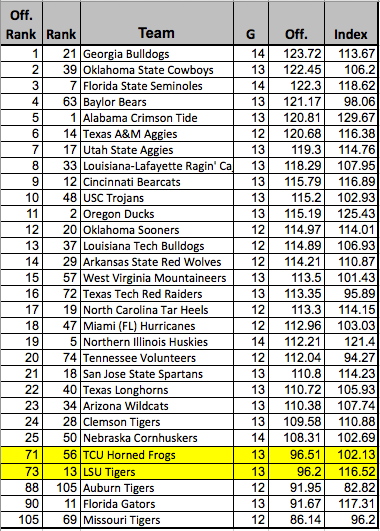 Pretty frustrating because we have such great talent.
This post was edited on 1/4 at 10:54 pm