Celtic comes to the Camp Nou this Tuesday. Meet the men who will shock the world:
Meet Lurch
:
Forster is coming off his first England call-up. He's been very impressive since saving a penalty v. Hearts last winter. Bought from Newcastle this summer after two successful loan spells. Pardew can go frick himself.
The Defense of Champions:
Lustig is fresh off scoring against Germany. Compared to Ze Germans, Barca ain't shite.
Efe Ambrose is by far the most athletic of Celtic's players. The Nigerian's been a pleasant surprise since signing.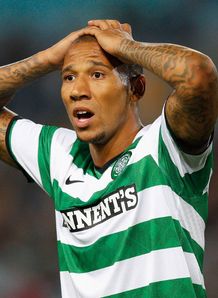 Wilson is the biggest bombscare of the side. Has been playing very well of late, but he scares me.
The Prodigal Son. Mulgrew is the current SFA POTY. The center half can also play in midfield and at left back.
Fresh off raping America's Hat, Emilio is ready for Barca. He's been recently scouted by Arsenal and Man U. He can also play in midfield. Best crosser of the ball in the side. Has been poor since his injury, but he seems to have turned the corner lately.
The Anti-Xaviestas
:
The Captain. Had hip surgery about a month ago. Has been extremely impressive in Europe.
My favorite current Celt. The Welshman loves the club. Quietly effective. Most underrated player in the side. Can also play left back.
The Sultan. Kayal has been plagued by injuries since joining the club. When healthy, he's the best player in the side. The Palestinian will probably be on the bench.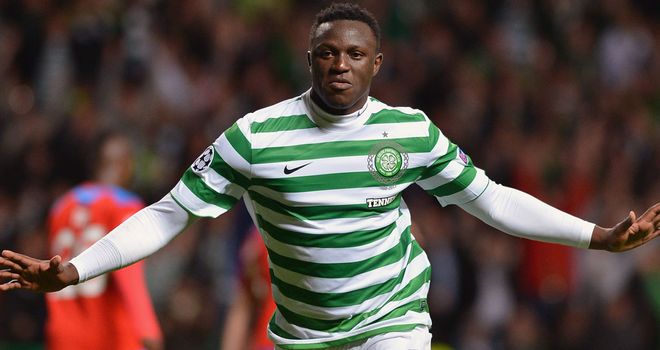 Big Vic (his latest goal).
The player most likely to not be at Celtic in January. Shitty passer, but brilliant in every other aspect. Has been compared to Yaya Toure on here. Expect him to pick up a tactical booking near the end of the match.
He's fat, but he scores. Commons is the roamer of the side.
I know very little about Lassad. He just joined and has only played a few games.
The Forwards
:
On loan from La Liga, Miku was brought in to play in Europe. Best touch in the side. Hasn't scored yet.
Gary Hooper scores goals. A great teammate, watch his interactions with the younger players. Gary Lineker recently stated that Hooper should be playing in the England side.
The Youth Movement
: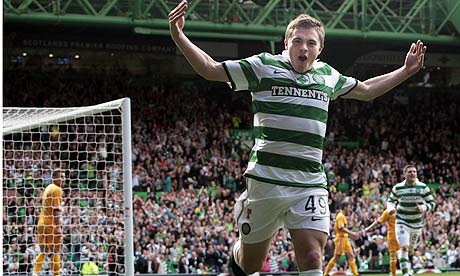 James Forrest is brilliant. Complete game-changer. Frodo is gonna kick Valdes' arse on Tuesday.
Former Celtic and OldCo youth teamer, Dylan was grievously injured against Real Madrid in August. Recently back, he's been impressive.
His first cap for Celtic produced this wondergoal.
Watt has become the mini-Hooper since his promotion from the youth team late last year.
The Secret Weapon
:
When you have Jesus, does the other team really have a chance?
This post was edited on 11/7 at 7:21 pm