Lurking around the Main Street Market last weekend looking for something to eat for dinner. Saw a whole Black Drum which looked real fresh (and big).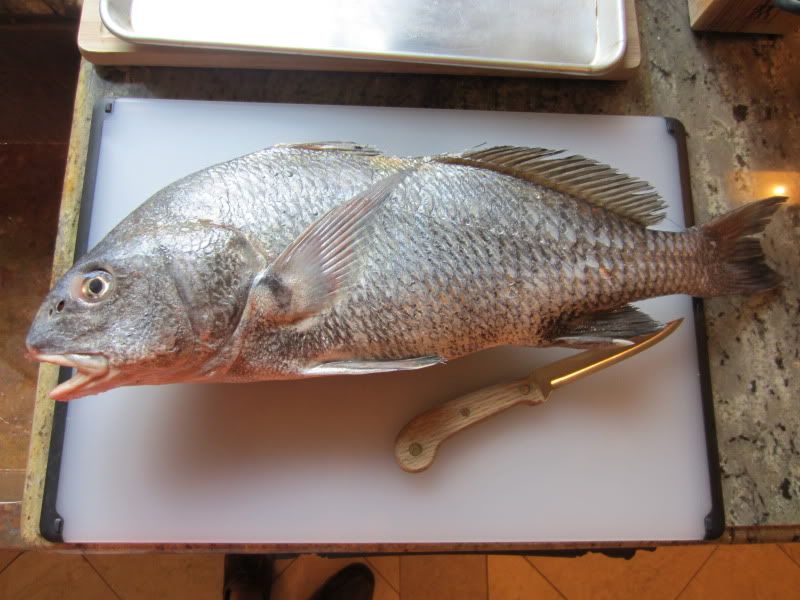 So I gutted and cut the fillets off leaving the scales on.
Cut the bones and head to the stock pot for some fish stock I'll later use for gumbo.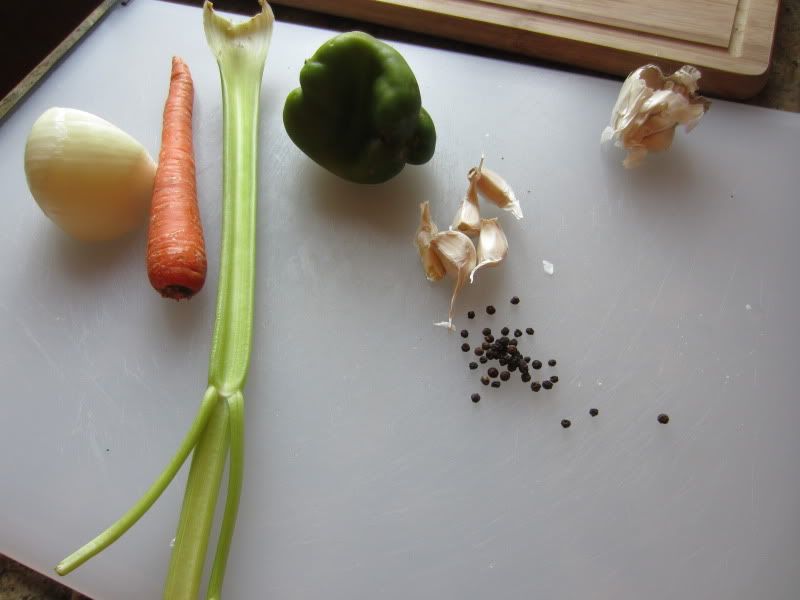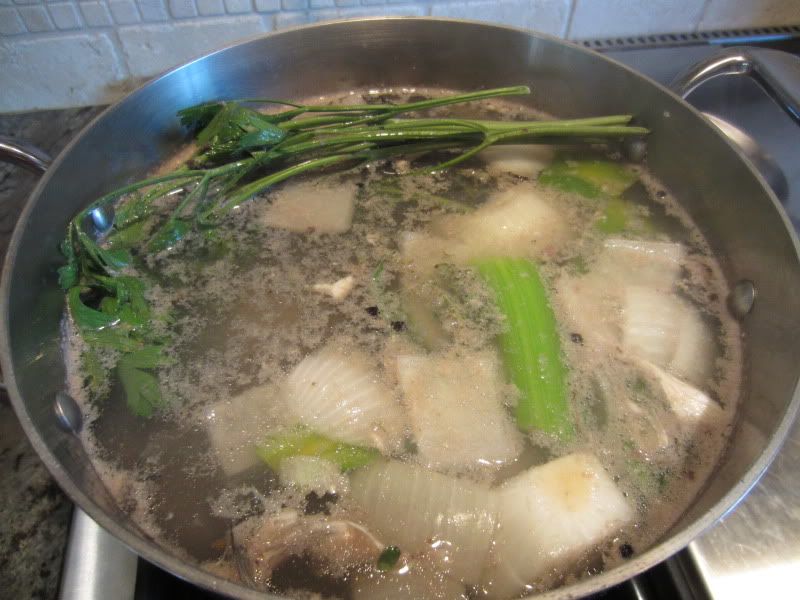 Then onto the pit. BGE around 375 with some pecan for smoke.
Basted with butter/garlic/wine sauce. Think char grilled oysters.
Most excellent. Comes right off the skin/scales very cleanly. One of the best grilled fish I've done.