I decided to grill a little tuna with pesto sauce tonight as an appetizer before my main course, which is a family favorite - skirt steak with chimichurri sauce. You know I love me some skirt steak.
First, I rubbed the tuna with olive oil and seasoned it with kosher salt and cracked black pepper.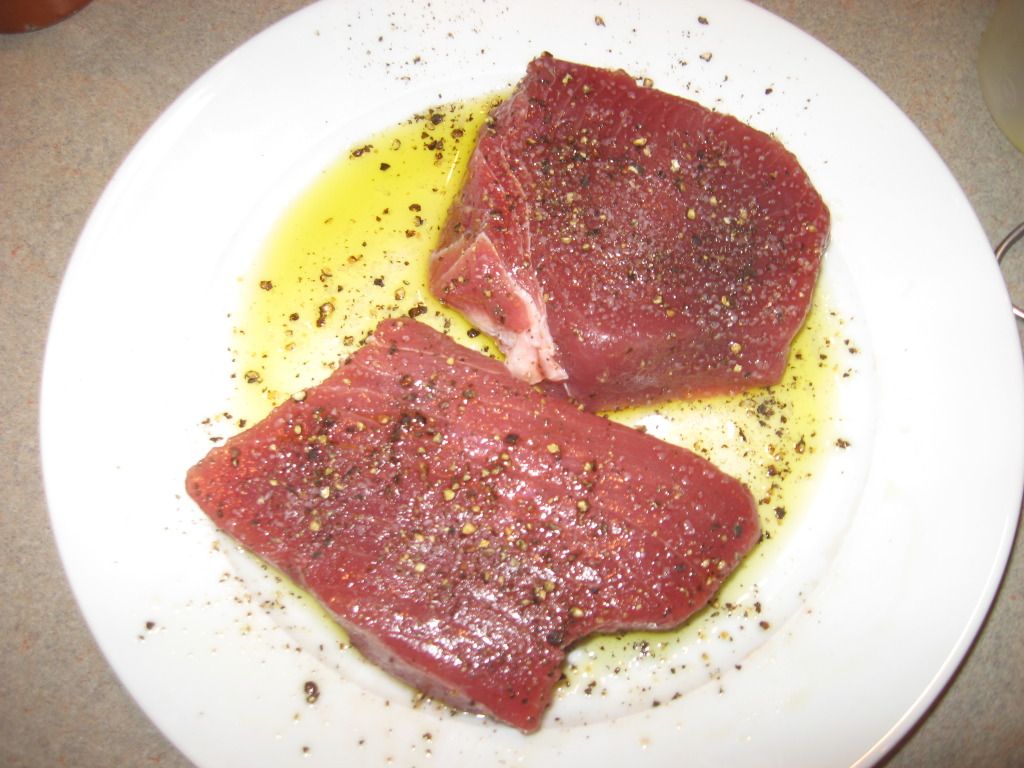 Put on a very hot grill. Only cook for 60-90 seconds per side.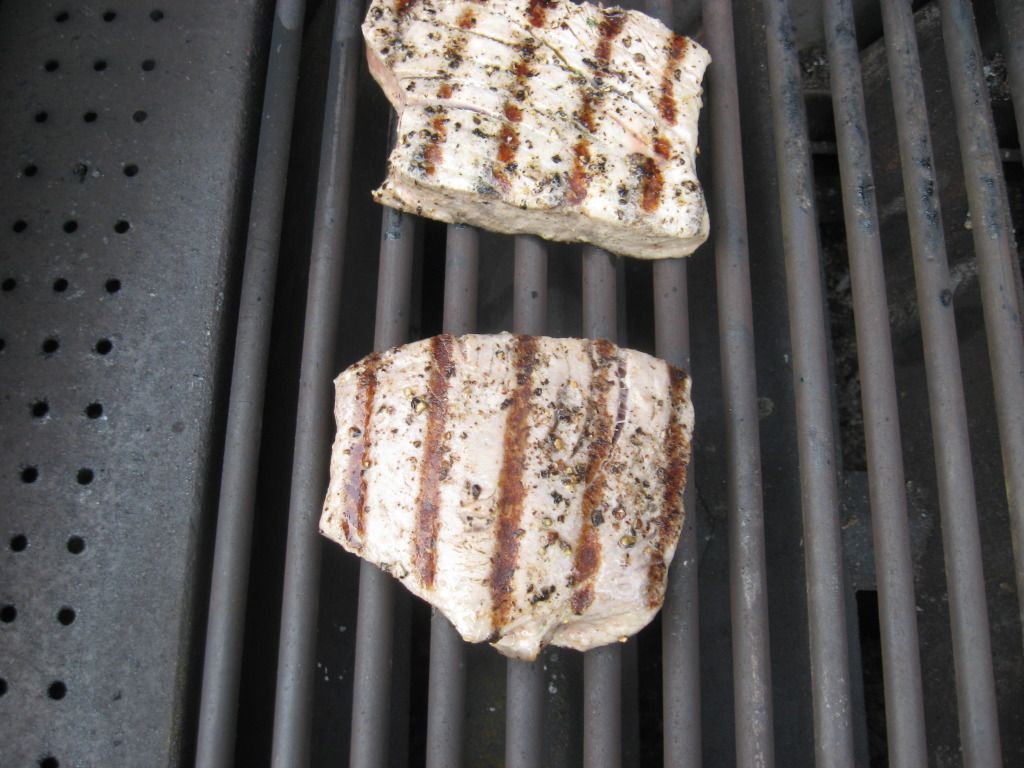 Finished product - topped with lemon juice and basil pesto. I waited too long to take this picture and the lemon juice caused the meat to look a little less rare than it was.
I marinated the steak in half of my chimichurri sauce. Sauce had fresh basil, fresh oregano, fresh flat leaf parsley, red wine vinegar, olive oil, crushed red pepper, shallots, garlic, salt, and black pepper.
Onto the 800 degree grill: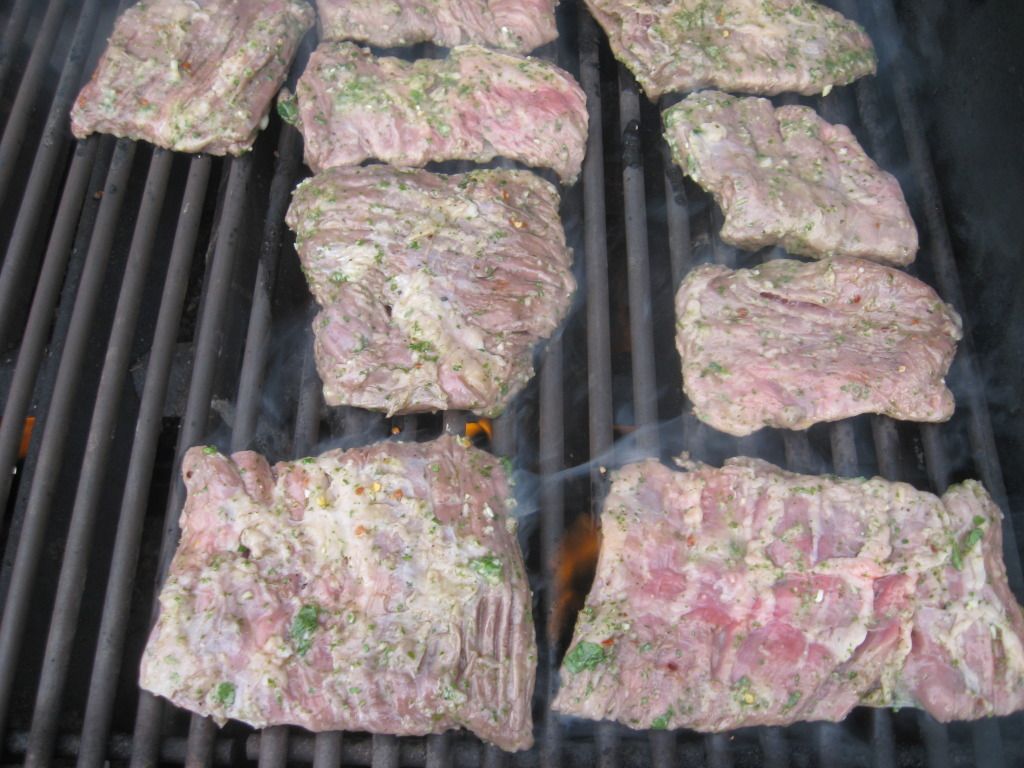 Put on some asparagus and corn on the cob. The asparagus had evoo, salt and pepper. The corn had some herb butter on it before I wrapped it in tin foil.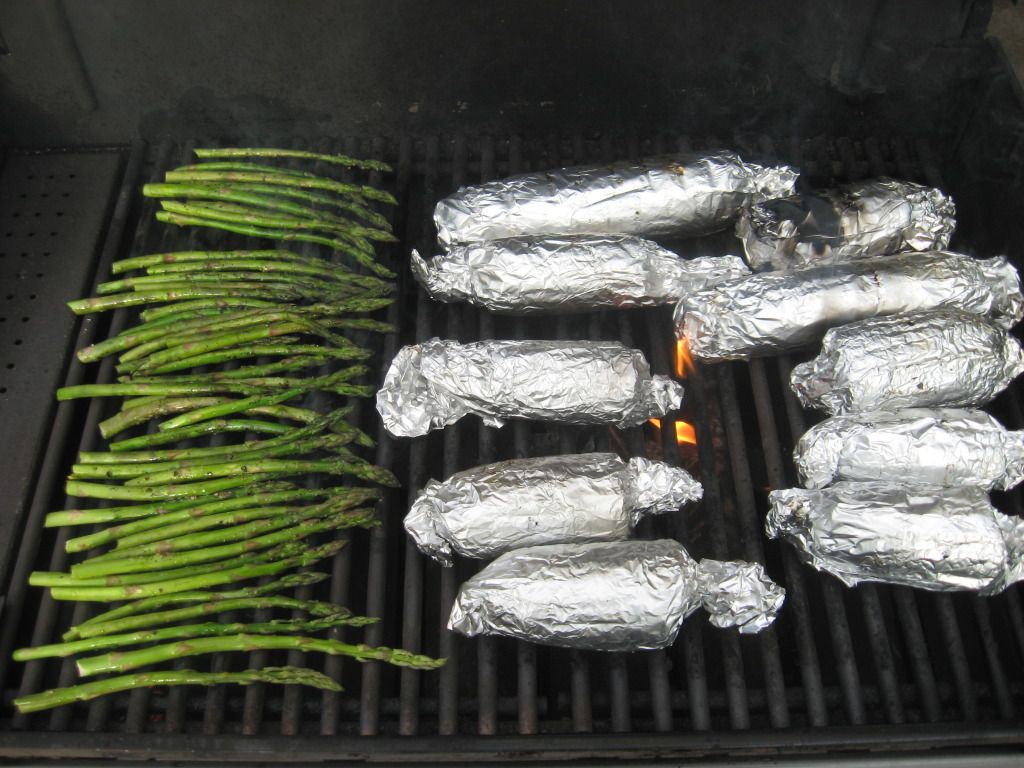 Add some shaved parm to the asparagus.
Done. I spooned a little of the chimichurri I had reserved.
This post was edited on 8/4 at 10:43 pm