It's hot as hell out there, but I'm not giving up grilling. In fact, you can grill up some pretty refreshing deserts in the summer heat.
Tonight, I grilled bananas and pineapple - and served them with ice cream and homemade chipotle pepper chocolate sauce - also made on my grill - albeit on the side burner (see, some of us DO use that thing).
First, I made my chocolate sauce - I added some ground chipotle pepper, butter, and 1/2 and 1/2 and brought it almost to a boil.
Then I added vanilla and semi-sweet chocolate. I sometimes use Mexican chocolate, but I used what I had on hand - I just hope my wife doesn't try to make chocolate chip cookies tomorrow...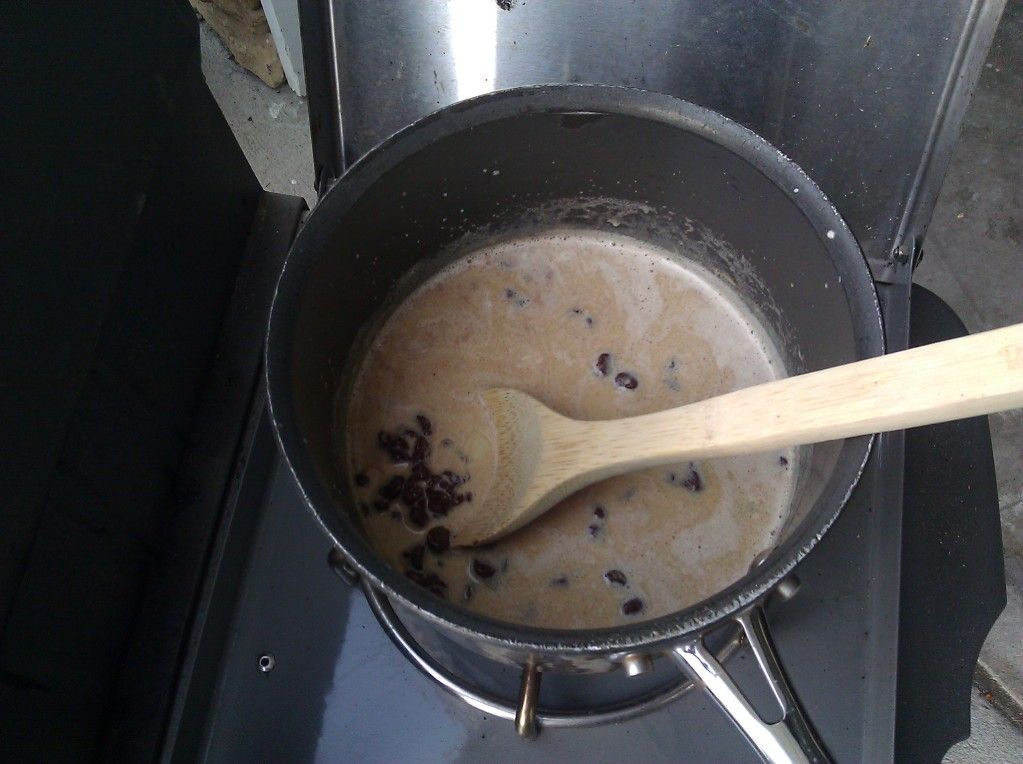 Lowered the heat and stirred. Be patient...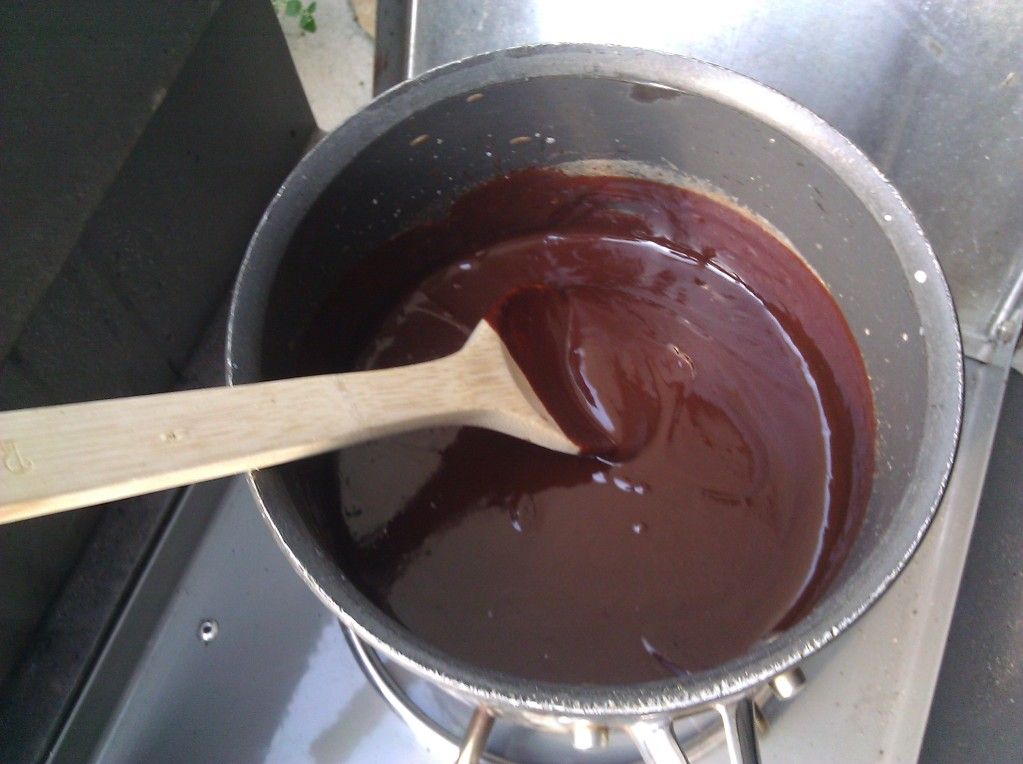 The fruit - I put some fresh cracked pepper on the pineapple before grilling it
Then I put some ground cinnamon, ginger, and cloves in with some melted butter. This picture is before all the butter melted. I dipped the bananas in the mixture before putting them on the grill. Make sure the bananas are ripe, but firm...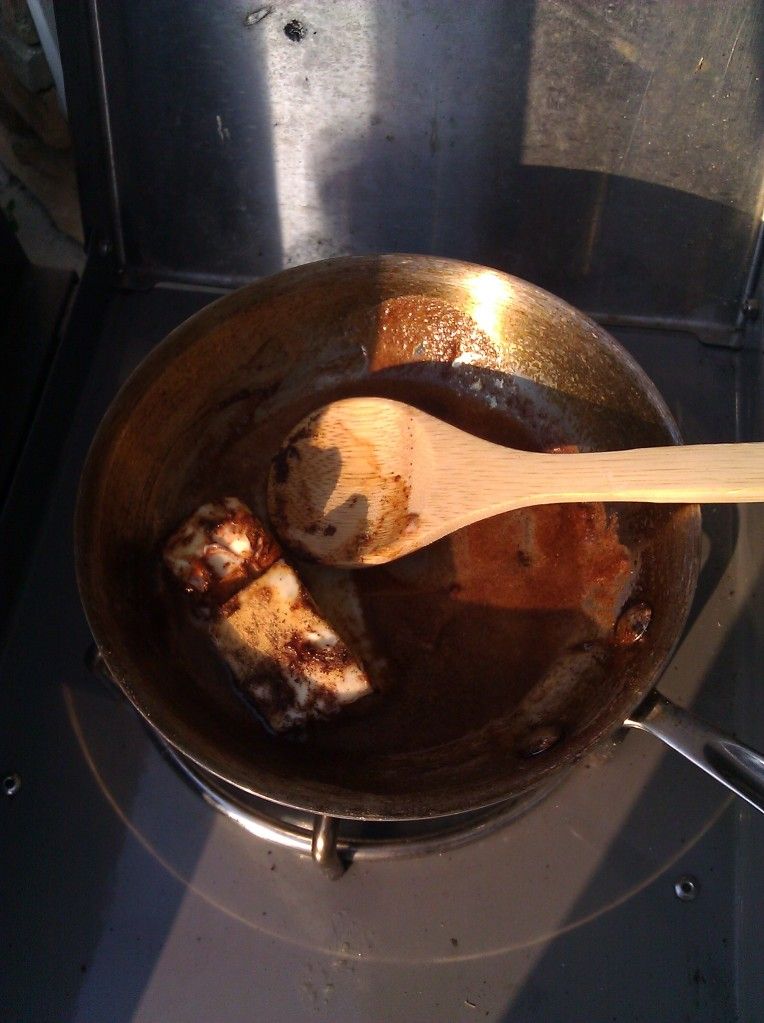 Pineapple on the grill: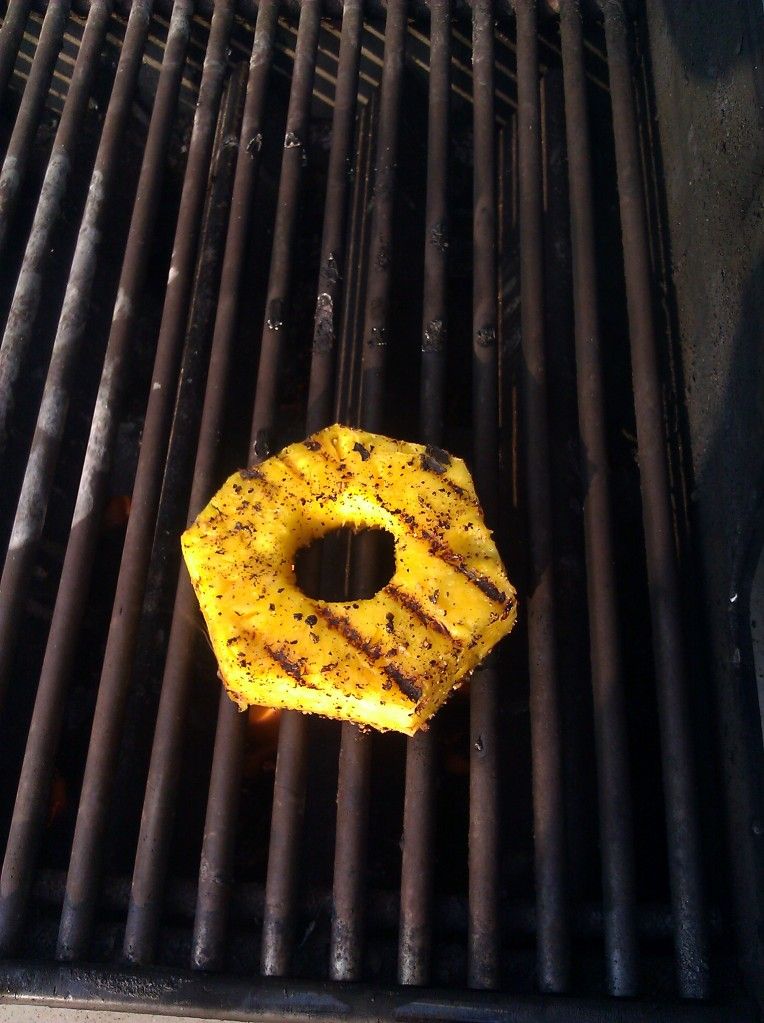 For some reason, the grilled bananas didn't like getting their picture taken. This was the best photo I could get.
The pineapple picture came out a little better, although the banana was just frikkin delicious.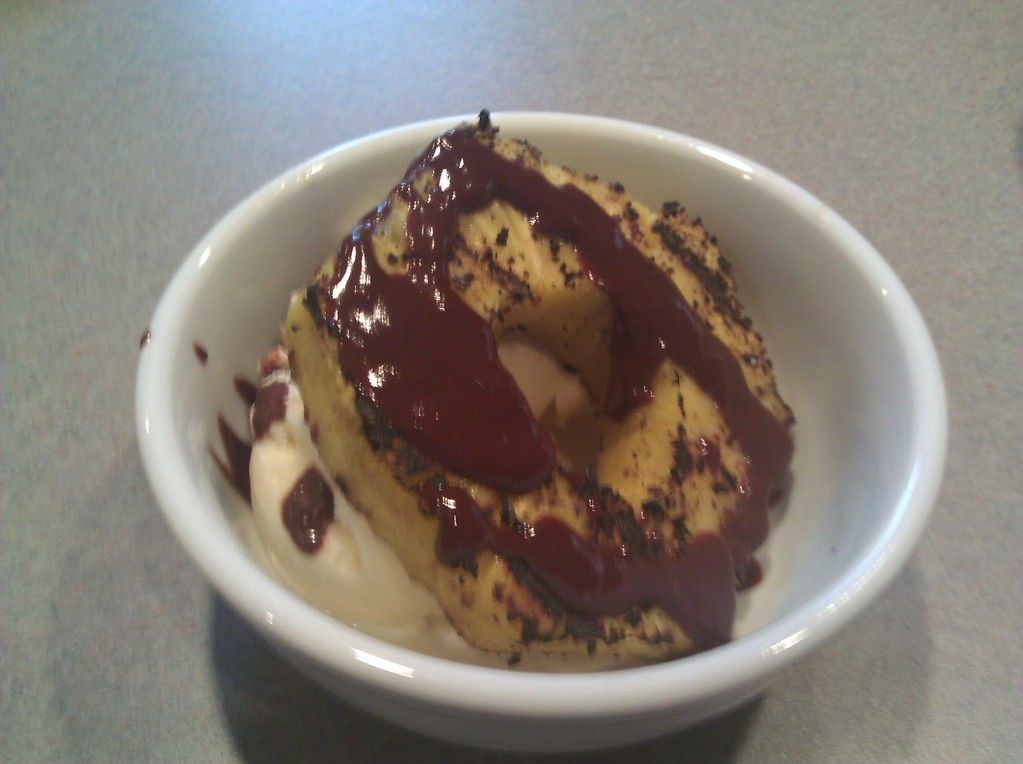 I have enjoyed putting the things I grill on this site, I hope everyone enjoys it. If so, I'll keep on going...
This post was edited on 7/1 at 8:24 am