Hey guys. We cooked two pots of cracklins last Sat. before the LSU game as practice for this weekend Boucherie Festival in Sorrento. Came out pretty good.
Fresh cut fat.
Cooking it down a bit. Very slowly.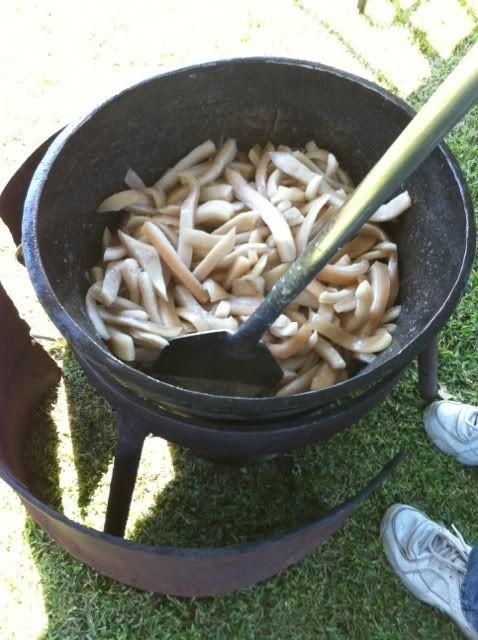 Another hour or so later. This takes time.
Almost ready to take out for cooling. Not yet.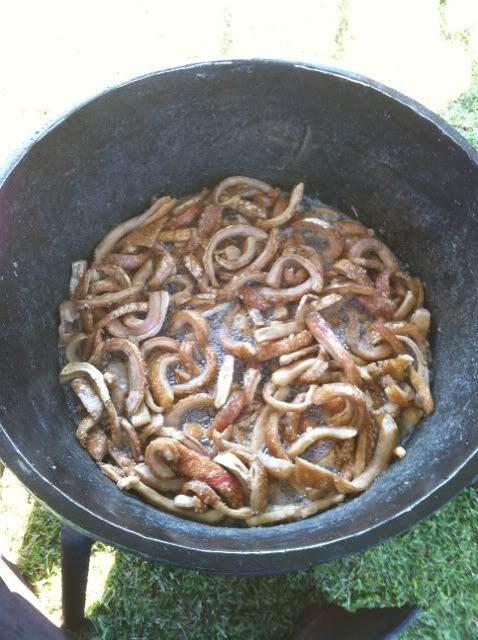 Ready to remove from grease and cool to ambient.
Cooling off the cracklin. No seasonings yet. They're not ready. Notice the very light "popping" on the skin. That part is coming.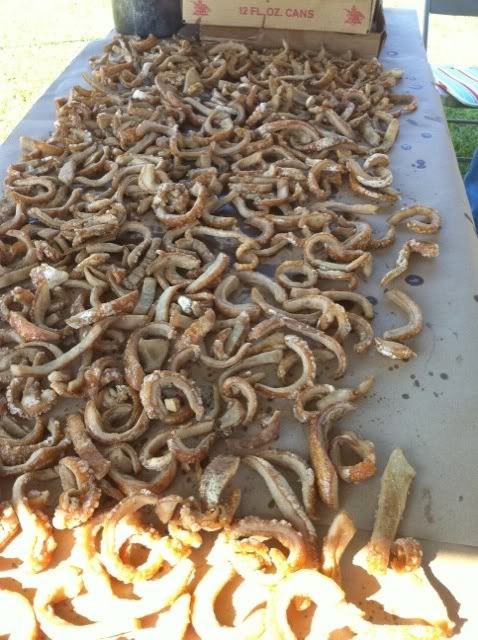 After cooled off we heat the grease back up to #&% degrees and put them in. Stir for about a min.
Now for the dangerous part. We throw a piece of ice about an inch square in the hot grease. Thats right. ICE in hot grease. You can only imagine what happens then.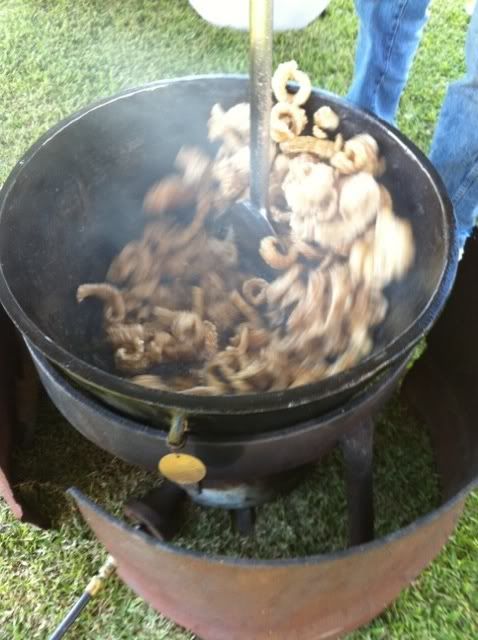 That "pops" the skin real nice. Some maybe too much. Had a few damn near like pork rines you would buy in the store. But for the most part came out great. Seasoned with salt and LeBlanc's.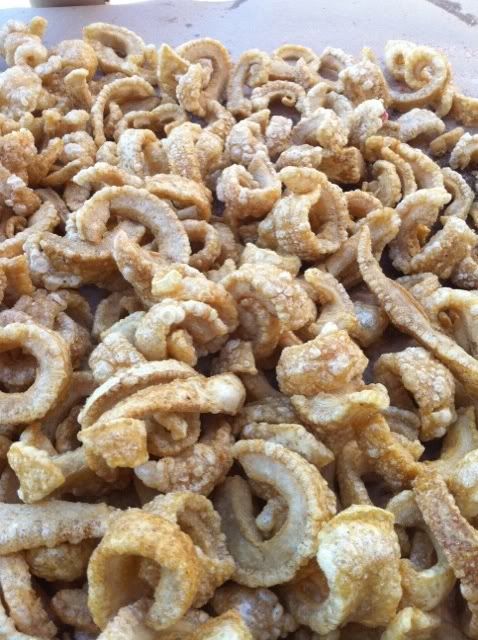 Anyone else cooking this weekends Boucherie contest?
Enjoy!!