Fished from 7-4 trying spinner baits, fresh shrimp and top water spooks. Saw reds hit a frenzy for an hour on the top. Neat as hell but could not get their attention w my bait.
Caught one 23" long and a few 5-6lb Blue cats. Missed a good bit on spinners.
So the fishing wasn't great, but I brought my good friend I flew down from Conneticut, LT in the Coast Guard. It was awesome for me to see him land that red. Now I'm taking him to the LSU game and an all day tailgate.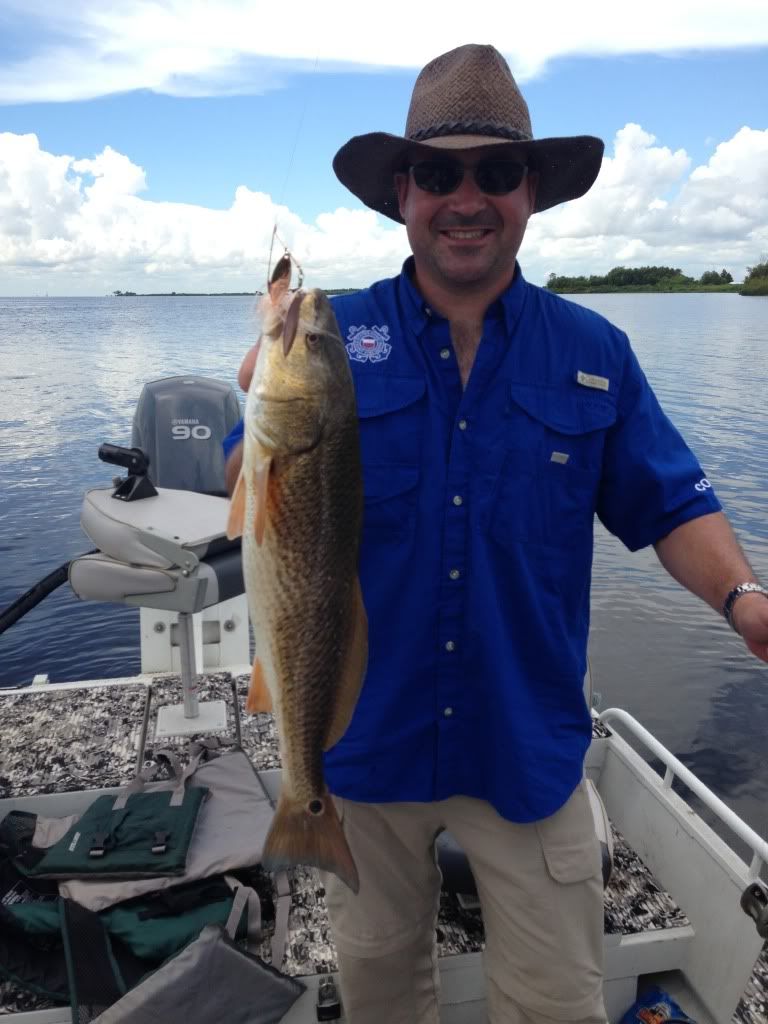 Rate his Hoist!
This post was edited on 9/7 at 8:23 am