This morning before getting started with a few things I needed to do today I decided to have a little omelet for breakfast. Using fresh baby spinach I made myself a Spinach and Feta Cheese Omelet.
Of course I don't think I need to say that I used some fresh eggs I picked up from the chicken pen yesterday evening.
I think this may just become my favorite omelet.
A couple of slices of multi grain toast made it a meal.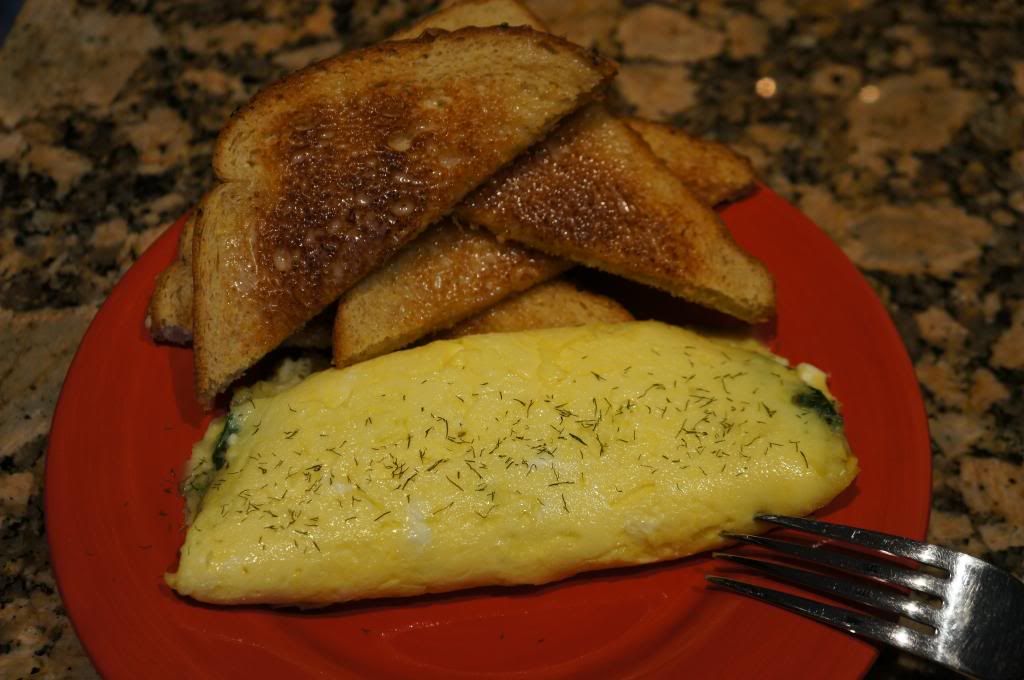 Mmmmm......... Soooo....... delicious!!!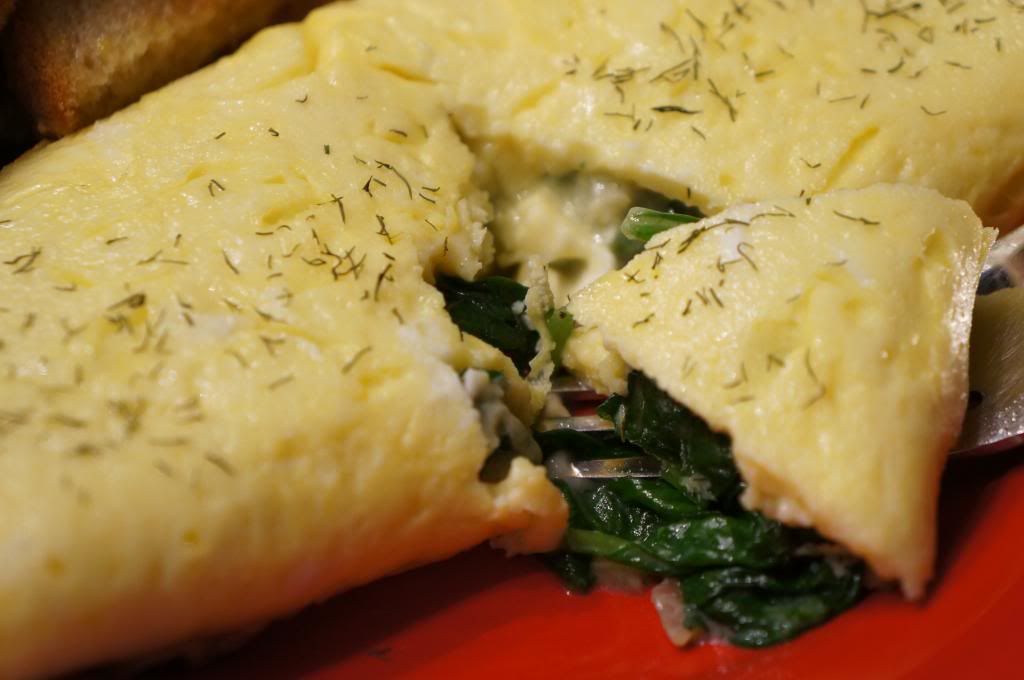 [/