Copyright @2017 TigerDroppings.com. All rights reserved.
Tiger Voodoo
New Orleans Saints Fan
Champions 2003, 2007, 2009, 201fack
Member since Mar 2007
11142 posts

Sig and Avatar request
Posted by Tiger Voodoo
on 10/2/17 at 7:12 pm
0
0
Can one of you lovely techsters make this to the size for an avatar pic on an image hosting site for me?? TIA
LINK
And this one for a sig pic, with a meme saying THE O AND JOE SHOW across the bottom? TIA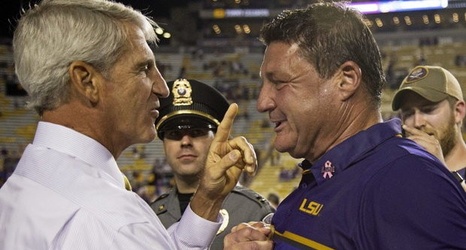 LINK
idlewatcher
Houston Astros Fan
Houston
Member since Jan 2012
24717 posts

re: Sig and Avatar request
Posted by idlewatcher
on 10/3/17 at 9:53 am to Tiger Voodoo
TD doesn't specify the exact size for sigs (that I could find anyway) so try this and if it doesn't work, I'll make it smaller.
Tiger Voodoo
New Orleans Saints Fan
Champions 2003, 2007, 2009, 201fack
Member since Mar 2007
11142 posts

re: Sig and Avatar request
Posted by Tiger Voodoo
on 10/3/17 at 5:10 pm to idlewatcher
That is awesome!!! Love the font
idlewatcher
Houston Astros Fan
Houston
Member since Jan 2012
24717 posts

Back to top
Follow TigerDroppings for LSU Football News