Tonight's supper is a Thai dish which goes by different spellings. It can be made with ground pork, ground beef, ground chicken ... many variations. The recipe I used today is
Laab
The ingredients (most of them):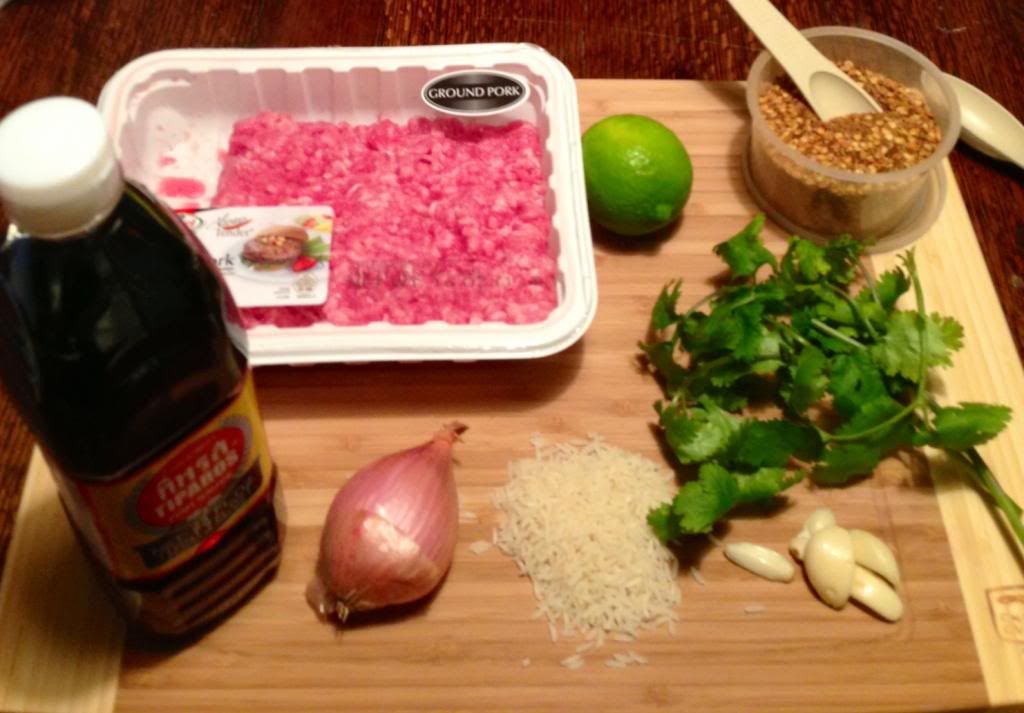 Brown the ground pork that you've marinated in lime juice:
Toast raw rice in a skillet. I had basmati.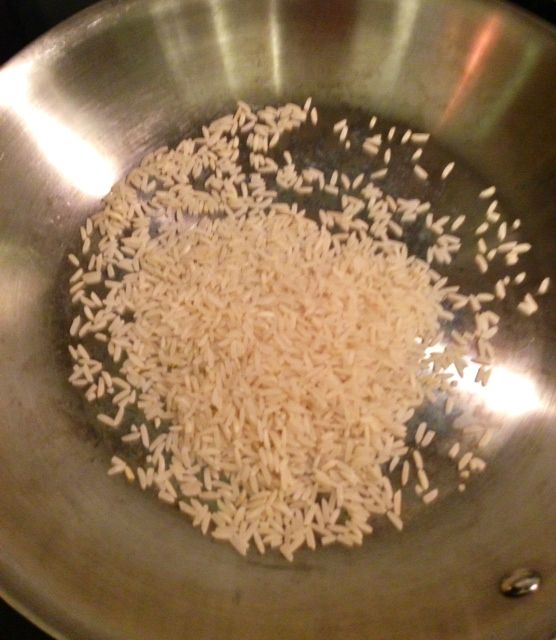 I wish you could smell how fragrant it became as it toasted:
Finally, golden brown: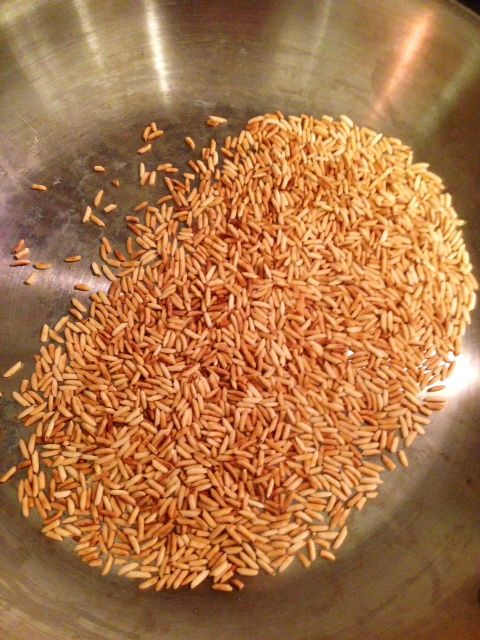 Now you've got to use a mortar and pestle: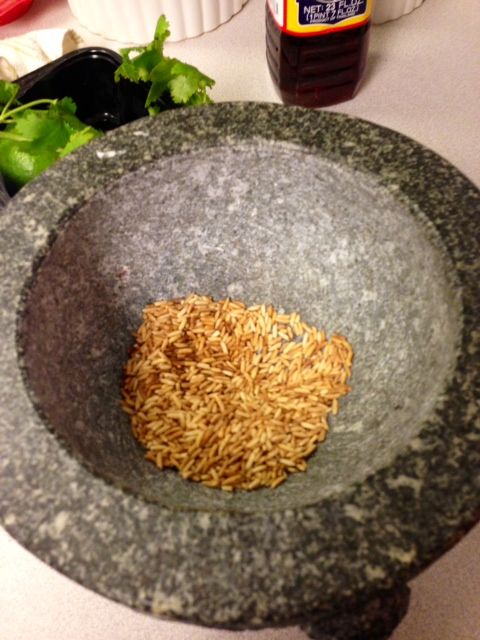 And grind it up, but not all into a powder. Various textures are good, comme ça:
The ground pork goes into a bowl. Add the fish sauce, the chopped shallots, cilantro and chili and most of the toasted ground rice. Mix it all together:
It can be served with sticky rice, but I like to use cabbage. If only you could taste what the combination of flavors is like!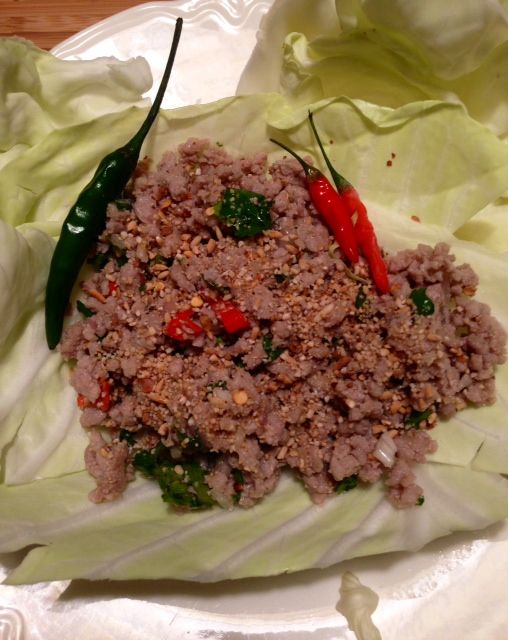 This post was edited on 1/24 at 11:50 pm