This is not a tutorial. It's a post with pics in it. I didn't take pics of every step, but it did come out good. The noodles are not pasta, but tofu noodles. This is the BEST usage of it so far. Can't taste anything different about them.
This brand of coconut milk and this brand of curry paste are easy to find at Asian grocery stores and much better than what you find at markets like Albertsons (Thai Kitchen is the brand they have.)
This is skinless boneless thigh meat. Use what you like.
You can't see the mushrooms, onions, sweet red pepper and garlic that are under the zucchini and squash. All sauteed in olive oil & butter.
Tofu noodles! Low carb! You have to thoroughly rinse them and then you can choose to microwave or put in boiling water for 2 or 3 min. This time, I put in boiling water.
Image: http://www.blogcdn.com/www.slashfood.com/media/2008/09/tofu.jpg
Finished with lots of freshly squeezed lime juice. Thai food needs to be hot, sour, salty, sweet.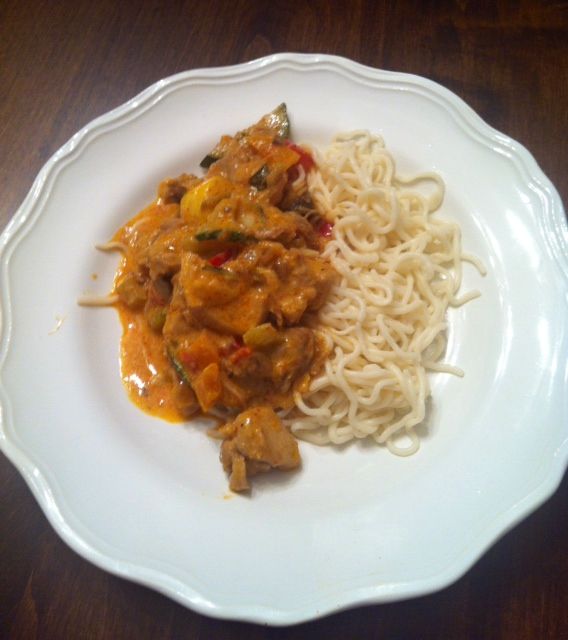 This post was edited on 3/25 at 2:28 pm