I sail.
As much as possible or twice a week.
As for getting started, it's fairly self explanatory. Find somebody that knows what they're doing and go for a ride. Learn to crew. Take a dinghy sailing course. Get a little boat to start with and learn to handle it. While you're doing that, you'll be learning more and will get your heart set on something bigger. That will give you time to step up to it, learn how to sail, and learn what you need in a boat and what you don't.
Or you can skip all that, find some Catalina 22 from after 86 for a couple thousand dollars and figure it the hell out!
Man I can talk sailing ALLLLL DAY so hit me up with questions. There's a few of us on here that sail.
I started with a sunfish then moved up to Hobie Cats, then keelboats. I sail a Catalina 22 that my best friend bought in '87. He died and I ended up with her. That's my church. She's probably got enough miles on her in lakes and coastal GOM to sail around the world.
I've had my family of me, the wife, and three daughters on that boat for as long as five nights on Lake Ouachita. You'd be amazed how much shite you can put on a boat when you don't have to have half your hold full of motor.
Now me and my buddies have a bunch of boats and we crew for each other depending on what the conditions are like. Got a buddy with a dock where we park them all and we do it twice a week in our own little private semi redneck yacht club.
And since you asked... I'm gonna take this opportunity to bomb you with pics.
Here's mine.
This is on my buddies Chrysler 22 which is a much more tender boat than my wing keel Catalina. This boat is a hell of a lot of fun. We go zoom.
I've stood on this boat knee deep in the water on the deck hanging on for dear life and she sailed right out of it. It's so controllable now I tell people to go stand on that side if they've got dirty feet and I wash em.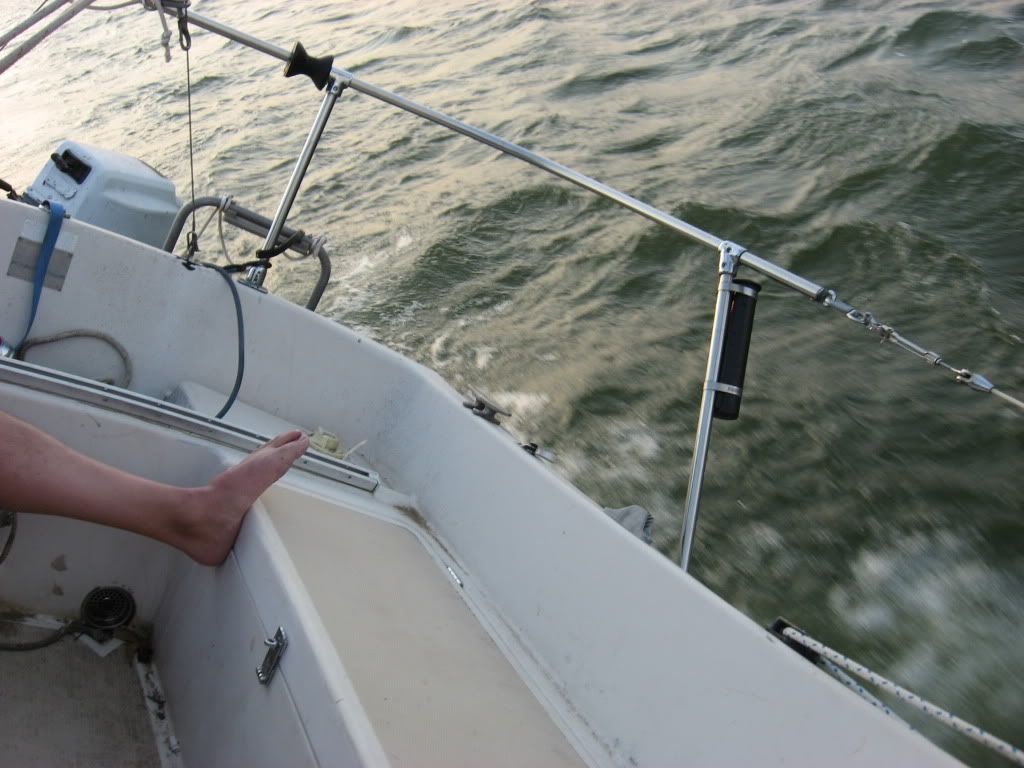 A storm that tried to kill us.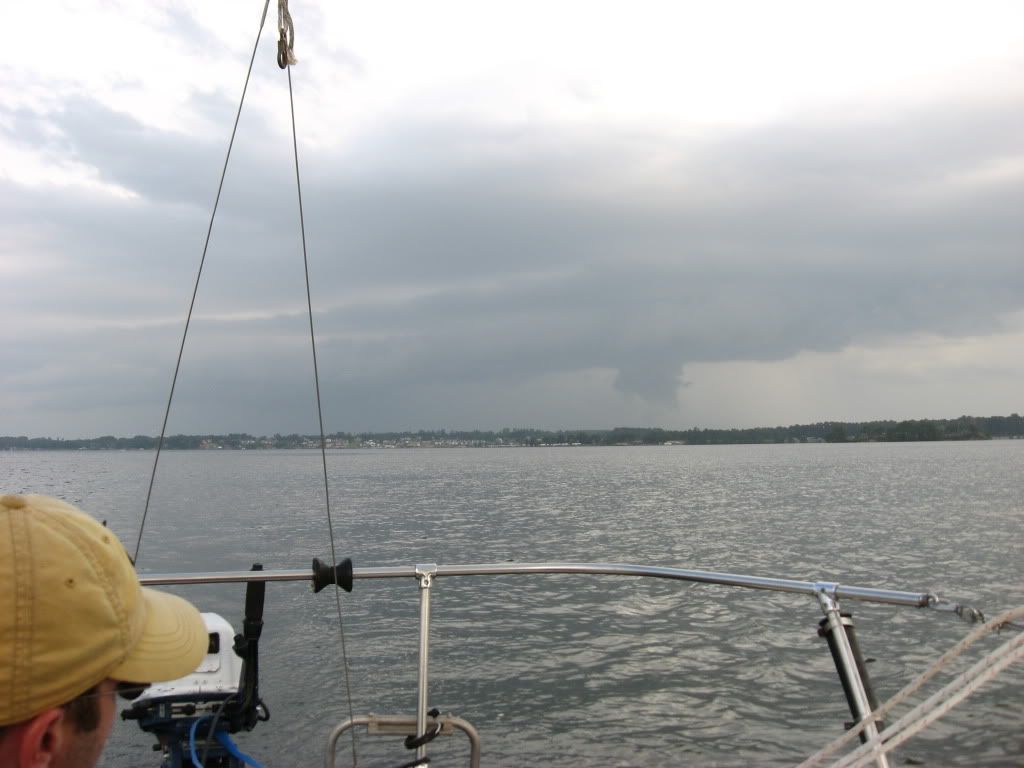 Dog Watch.
Hoistin. Yes I sailed it up in cypress so she could fish. lol
Lake Ouachita that I mentioned before.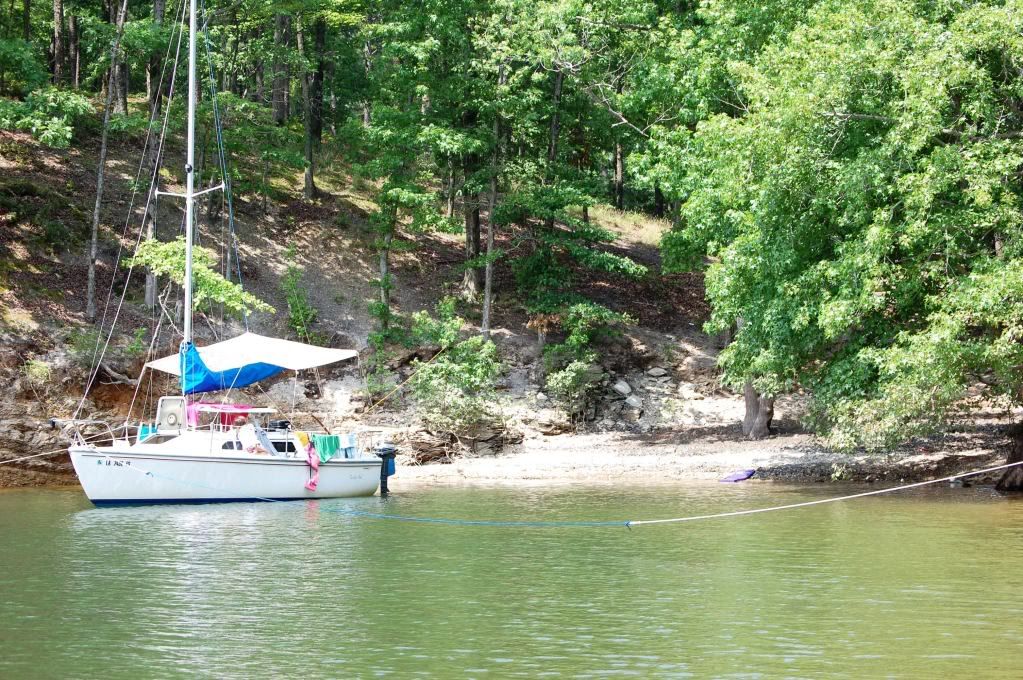 I got mad skillz with a duck call boys.
And I guess I'll close with a view you never get tired of.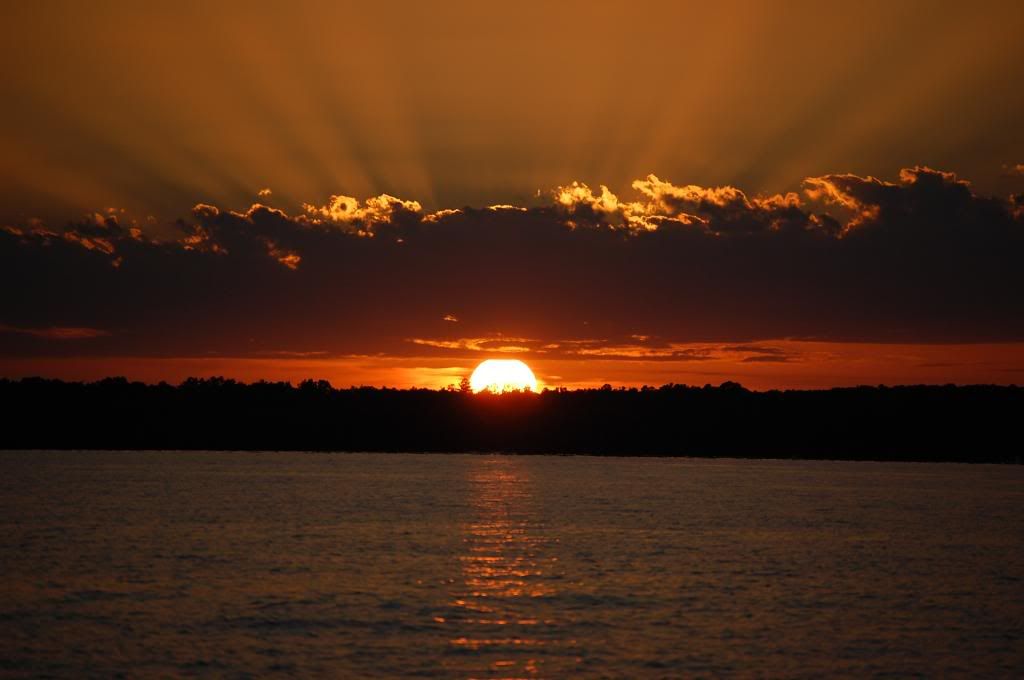 This post was edited on 12/10 at 7:28 pm