Please read the OP
Sorry for the delay, life got in the way. That rhymed.
This has been a killer tournament and a lot of fun, which was the point. Especially the Sweet 16. Thanks everybody for voting
And there was a lot of voting.
Rnd of 64 pt. 1: 70 different voters
Rnd of 64 pt. 2: didnt count it was a lot
Rnd of 64 pts. 2&3: 50
Rnd of 32: 64
Sweet 16: 80, no joke people died in this thread, lost their job and at least two people divirced their wives.
Elite 8: 94, and im fairly certain a bomb threat was called in to get this round underway.
Final Four: 109 different voters WOWZAS!
Thats not even counting the elimination round and that was 30 pages of straight voting. Shootout round was the same way.
I was one of the guys typically making a push for the classic beauties and them going out before the Final Four got a TON of complaints. Well them and Olivia Wilde. But six of them made it to the Sweet 16 and two to the Elite 8. Thats not bad for a tournament with the majority of the voters being around 20 (just guessing im not really sure).
The biggest upset of the tournament, on paper, was #14 Alice Eve beating #3 Angelina Jolie. Apparently though the biggest upset in TD's mind was Audrey Hepburn over Olivia Wilde.
Links to aweome stuff
Nomination Round
Rnd of 64 pt. 1
Rnd of 64 pt. 2
Rnd of 64 pt. 3
Rnd of 64 pt. 4
Rnd of 32 pt. 1
Rnd of 32 pt. 22
Sweet 16
Just because...
Lacour sad face :(
Me sad face ;(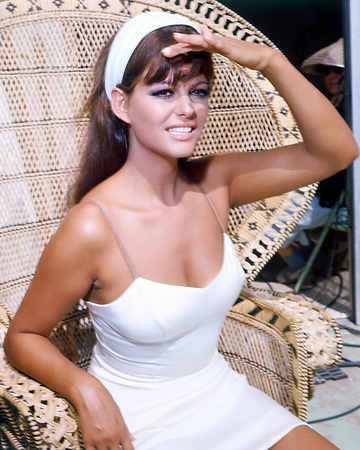 Half of this board sad face ;(
The other half of the boards sad face ;(
Jessica Biel arse tribute ;(
good god man
yes please
dead serious this is the greatest picture of all time
Ok so here we go. Please god stop calling my house with death threats.
Tigerdropping Most Beautiful/Sexiest Actress of All-Time Championship Match
Goddess
#1
Kate Beckinsale
Road to the championship:
Rnd of 64 - She steamroled Rosario Dawson in probably the biggest defeat of the tournament. Thats crazy seeing as Rosario Dawson is crazy sexy.
Rnd of 32 - Stopped counting once she got up like 20 to 2 vs Famkee Janssen.
Sweet 16 - Monica Bellucci gave her a decent run but Beckinsale got up early and never looked back.
Elite 8 - This tournment made me turn around my view of Jennifer Connelly, her eyes are amazing. Beckinsale destroyed her 68 to 26.
Final Four - This matchup was awesome. I would have bet a couple hundred bucks that Scarlett Johannson would have upset her. Johannson was up by five points pretty much the entire first ten pages of voting. But then Beckinsale got pissed or something and kicked it in to another gear. After page 10 she went on a 12-0 run to a 22-2 run. Finished her off on a total of a 45-14 run, something ridiculous like that.
This board likes some Kate Beckinsale and shes going to be hard to beat, she has been a freight train. But it aint over till the fat lady is over till its done.
VS
Dame
#9
Jesica Alba
Road to the championship:
Rnd of 64 - Alba got the first 11 votes versus Richards and it was over early in the first like LSU should have been vs Townson. I will let H Town do all the basketball references.
Rnd of 32 - #9 Jessica Alba vs #1 Charlize Theron. All tied through through three quarters (still going the football route), back and forth battle, Alba hits a J from down town at the buzzer to upset #1! (this was a football game and a basketball game all at once, super awesome) Theron was the first #1 seed to go.
Sweet 16 - Alba train at full steam at this point and romps Eva Mendes' fine ass.
Elite 8 - Though she was a #6 seed, Claudia Cardinale was one of the favorites in the tournament, seeing as she is one of the hottest chicks to ever live. Alba didnt give a f**k. 55 to 39.
Final Four - Mila Kunis was kind of the surprise Final Four girl. She benefited from being in probably the easiest bracket and shes a fun/popular chick right now so that didnt hurt her cause. Either way, Alba was up by 10 the whole way and kind of cruised.
By my research, a #1 and a #9 have never faced each other in the NCAA championship. WE ARE WITNESSES.
Godess
#1 Kate Beckinsale
VS
Dame
#9 Jessica Alba
Thanks everybody!
No word of a lie - I was a prod.
This post was edited on 10/1 at 3:53 pm