Message
Psych-Out, or Riot On Sunset Strip


Posted by

Kafka
on 7/13 at 10:30 pm

Kaleidoscope -vs- Kaleidoscope: Who ya got?


Kaleidoscope - "A Dream For Julie"
Kaleidoscope - "Flight From Ashiya"
Kaleidoscope - "The Murder Of Lewis Tollani"
vs.


Kaleidoscope - "Taxim"

Kaleidoscope - "Seven Ate Sweet"

Kaleidoscope - "Greenwood Sidee"

This post was edited on 4/15 at 12:37 pm

Reply • Back to Top
Bubble Puppy - "Hot Smoke & Sassafrass"
The Poets - "In Your Tower"
The Virgin Sleep - "Arthur" (unreleased acetate)
Gandalf - "I Watch The Moon"
Russell Morris - "The Real Thing"



Reply • Back to Top
come in number 51 your time is up

From Zabriskie Point. I remember going to see this movie back in the day. One of those midnight showing movies.





Reply • Back to Top


PIctures of Matchstick Men



Reply • Back to Top
The Return of Moving Sidewalks (NY Times 1-1-13)
quote:


---

Before ZZ Top became a blues-rock band known for gritty, boogie-based rhythms, sizzling guitar flights, humorous lyrics and luxuriously long beards, it was a Houston-based psychedelic proto-punk garage band called the Moving Sidewalks. And though its following was decidedly regional at the time – its biggest hit, "99th Floor," was a chart-topper in Houston for six weeks in 1967 – the group's recordings can be found on more than half a dozen compilations of 1960s garage band tracks, not to mention the ZZ Top anthology "Chrome, Smoke & BBQ: The ZZ Top Box."

---
quote:


---

The group also recently released its own archival trove, "Moving Sidewalks – The Complete Collection" (Rockbeat Records), which brings together its only album, "Flash" (1969), a handful of singles (including a bruising cover of the Beatles' "I Want to Hold Your Hand") and several outtakes. And now, with ZZ Top between tours, Billy Gibbons, the guitarist and founder of both bands, has reconvened the Moving Sidewalks for a gig – its first in 44 years – at B.B. King Blues Club and Grill in Manhattan on March 30.

---
quote:


---

For Mr. Gibbons, the transition from the Moving Sidewalks to ZZ Top occurred fairly smoothly.

"The Vietnam War was in full swing," Mr. Gibbons said in a telephone conversation, "and it captured our bass player, Don Summers, and our keyboardist, Tom Moore. That left me and the drummer, Dan Mitchell, trying to figure out how in the world we were going to keep this together. We played with other people, and then the drummer twisted off, and the result was what you know as ZZ Top.

---
The Moving Sidewalks - "99th Floor"
The Moving Sidewalks - "I Wanna Hold Your Hand"





Reply • Back to Top
The Amboy Dukes - "Journey to the Center of the Mind"

Yes, that charming fellow playing guitar is indeed Theodore Nugent




The Pretty Things - "S.F. Sorrow Is Born"

This was the first "rock opera", being released the year before The Who's Tommy.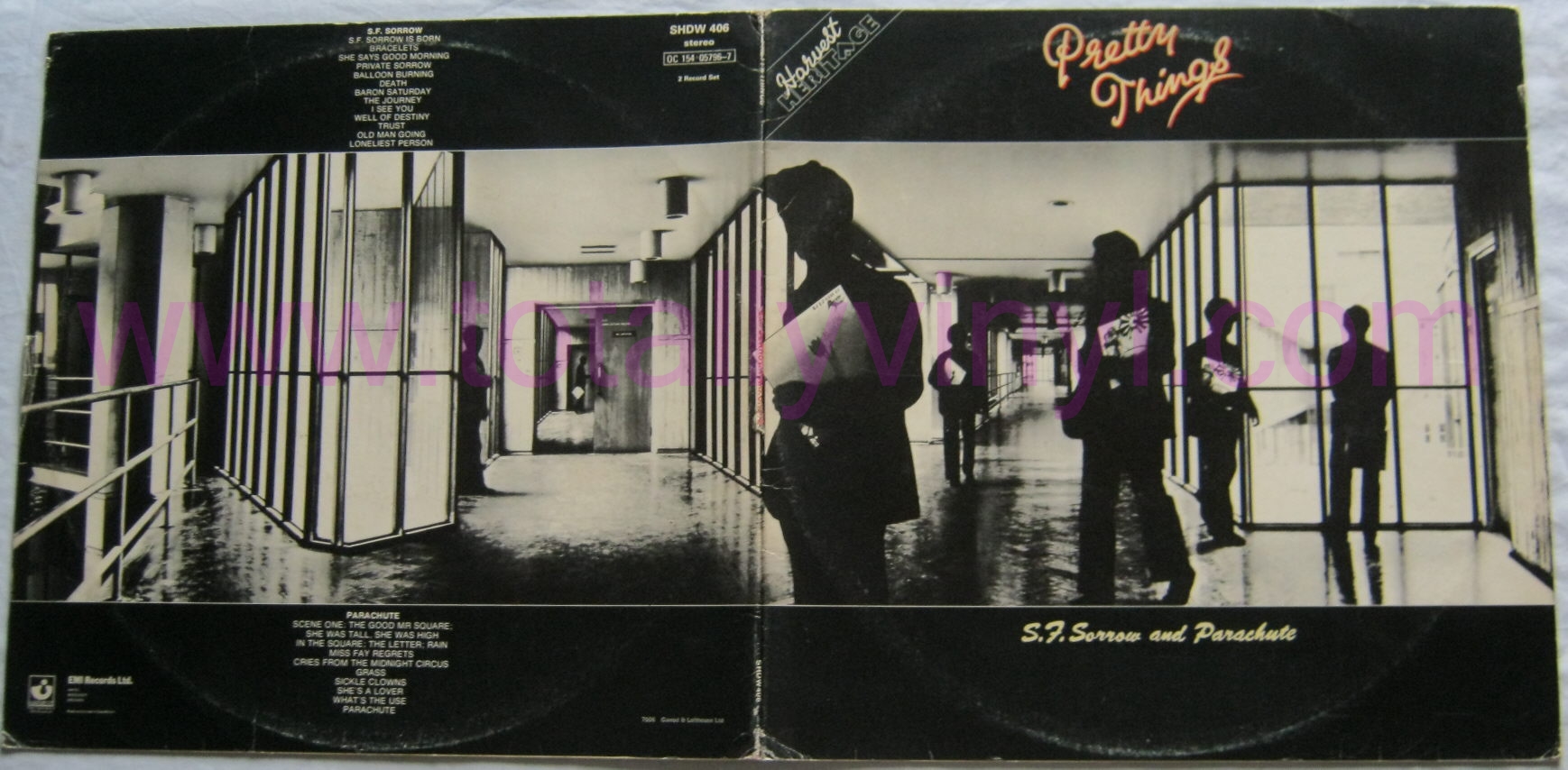 Tomorrow - "Hallucinations"



Reply • Back to Top
The Standells - "All Fall Down"
The Haunted - "1-2-5"
The Golden Dawn - "My Time"



Reply • Back to Top


sole society

got to open for sam the sham, steppenwolf, and grand funk. maintains that he was there when "sweet sweet connie was doing her act."

some guys have been putting out comps from the arkansas scene in the late 60s/70s. some real duds, but also some really great tunes.

psych of the south


Reply • Back to Top
quote:


---

my dad played bass in this band:

sole society


---


Nice record

There are websites like this devoted to documenting the period's music. He should contact them, I'm sure someone would be interested in publishing the band's story. And if he has band pics -- or perhaps even unreleased tracks? -- so much the better.


quote:


---

psych of the south

---


I perused that page and found this fascinating little tidbit:


quote:


---

Rayburn was an amazing hard rock band from Little Rock, Arkansas that formed in 1970 and played in a moody and technical style with inventive songwriting. Their unreleased recordings are must for fans of underground psych and prog sounds. They recorded for Mega Records, an RCA records subsidiary, and got signed to the label. However their success was cut short when Steve Stephen's father, who was co-owner of one of the biggest investment banks in the country, went to the label and bought Rayburn's recording contract out from under them in order to derail his son's music career.

---


Sounds like this is a story waiting to be told...




Reply • Back to Top


people have contacted my dad for info and records and stuff, mainly in the past few years. alot of australians, actually. there's tons of pictures, but they only have the one 45 release, as far as I know.

Rayburn played some reunion shows when they re-released some of that stuff. I had never heard the Stephens thing, though. that's crazy.

Psych of the South did a doc on Arky bands, but it wasnt very good. sounds like a Rayburn one would be better, since there's actually a story there.


Reply • Back to Top
Posted by
Tiger in Texas
on 1/5 at 9:48 pm to

Kafka

I just got Gandalf on CD last year...



Reply • Back to Top
Posted by
Tiger in Texas
on 1/5 at 9:52 pm to

Kafka

Kafka- You are posing some of my favorite old vinyl- S.F. Sorrow is in my Top 10 of all time, and The Amboy Dukes, to me, is the best garage band of all time. I have all the albums you listed, like Bubbly Puppy, Standells, etc.



Reply • Back to Top
Posted by
OldTigahFot
on 1/5 at 10:41 pm to
Kafka
quote:


---

The Standells

---


Dirty Water


Reply • Back to Top
Posted by
cigsmcgee
on 1/5 at 11:26 pm to

Tiger in Texas

dont think these guys have been mentioned yet

blues magoos - sometimes i think about




Reply • Back to Top
The Larry Kane Show, KTRK-TV 13, Houston:

"We Ain't Got Nothin' Yet "





Reply • Back to Top


that album is so good, but they really fell flat afterwords. "electric comic book" doesnt even come close.


Reply • Back to Top
quote:


---

sweet link

---


This one is really wild:

The Blues Magoos - "Tobacco Road"


Reply • Back to Top
The Sons Of Adam - "Feathered Fish"
Cherry Slush - "I Cannot Stop You"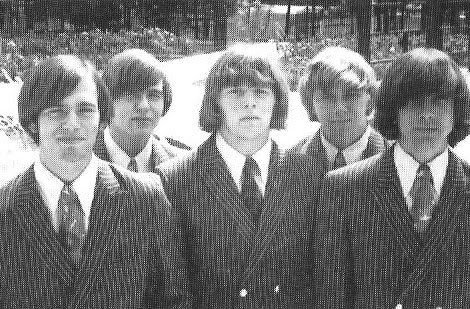 The Beacon Street Union - "Speed Kills"



Reply • Back to Top
Spirit - "I Got A Line On You"
The Nazz - "Forget All About It"
The Atlantics - "Come On"



Reply • Back to Top
"Green Sliiiiiime!!!"



Reply • Back to Top • Refresh