Message
re: Dog tore his ACL, surgery is $2,200, what would you do?
Our vet did it for our Akita and she dresses out at 100 lbs. He spoke with our vet on the phone today.

This post was edited on 6/28 at 9:59 pm

Reply • Back to Top
Posted by
Toreaux
on 6/28 at 10:01 pm to

Tilco Baller

He weighs 65 lbs. I've heard the same thing. That's what's so hard about making this decision. One reputable surgeon said he wouldn't even do it for any dog under 30 lbs. yet another (Redstick's) says he's done plenty and they've gone well. RedStick had it done on his akita which must be more than 50 lbs. Still can't decide...Change my mind every time I talk to someone new. Lots of different, convincing opinions.


Reply • Back to Top



Reply • Back to Top



Reply • Back to Top
Posted by
Mr. Tom Morrow
on 6/28 at 10:27 pm to
INFIDEL
quote:


---

My labs 75lbs. First knee did great. Just had second done.

---


With the one he's considering?


Reply • Back to Top
Posted by
INFIDEL
on 6/28 at 10:31 pm to

Mr. Tom Morrow

A friend of mine here in Alexandria/pineville.

Couple of things. Partial tears can heal, complete tears can not.

Humans can walk and run without an ACL. Dogs can't. If its torn completely it's got to be fixed.


Reply • Back to Top



Reply • Back to Top



Reply • Back to Top
Posted by
geauxskeet
on 6/28 at 10:42 pm to

Toreaux

Not sure exactly what the procedures are, but this happened to our dog (also a rott/lab mix)about 8 months ago. Vet, who is also a friend, said the NEW procedure, which he does not do, would run 2000+. He said he could do the OLD repair himself for about 800. guess which we chose and it worked like a charm. So... I would ask if there were other alternatives or go see another vet.

This post was edited on 6/28 at 10:45 pm

Reply • Back to Top
She had it in 2010 and weighs about 100 lbs. She couldn't run at all and had a bad limp walking. She is 100% now. I just had to chase her fat arse down in the field. She was chasing ground squirrels.

We had reservations about it too but sitting face to face with Lee is what convinced us to do it. Give me a sec and I will show u pics of her scars.


Reply • Back to Top
Posted by
Toreaux
on 6/28 at 10:48 pm to

geauxskeet

That's the thing. 8 months is too soon to tell if it was successful. At least that's what I've heard, and I've talked to a half dozen vets. Believe me, I want to do the old procedure, just worried it will fail later.


Reply • Back to Top
Here's our girl and the second pic is the leg she had surgery on. He had to open up the entire leg and shave it as well. You can only see one small white scar down towards her paw. She has no limp at all and is very active now.

ETA - Surgery was in the summer of 2010. She was 100% in about a month and eating up her first time in the snow.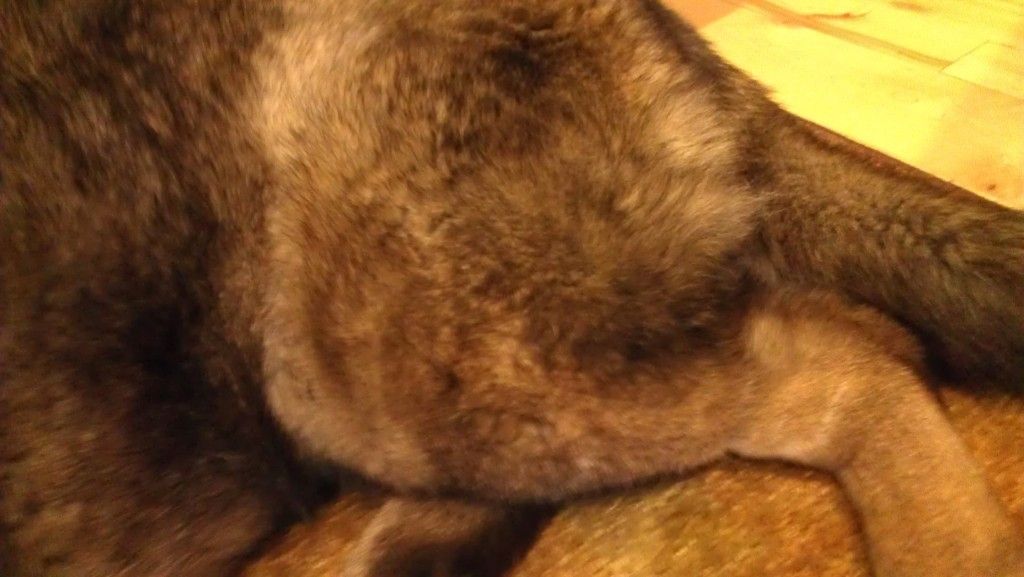 This post was edited on 6/28 at 10:56 pm

Reply • Back to Top
This pic was about 4 months after her surgery.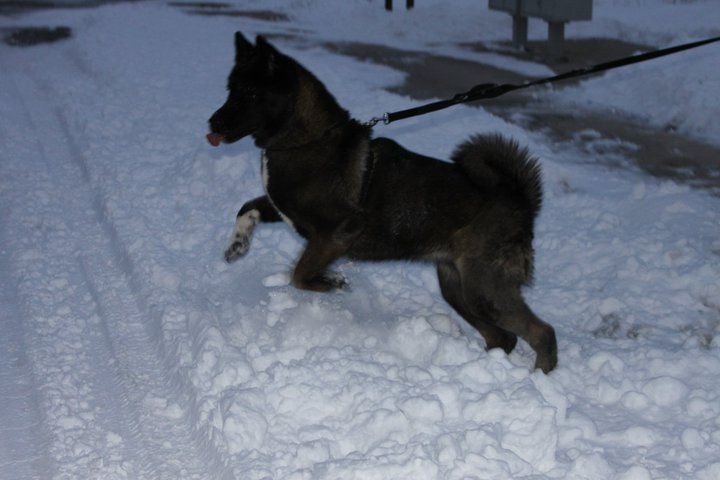 Reply • Back to Top
Posted by
Toreaux
on 6/28 at 11:07 pm to

redstick13

Wow, she looks great. Thanks for the pics and all the tips. Cool dog!


Reply • Back to Top


My pleasure. I know how worried I was when our girl was hurt.


Reply • Back to Top
Posted by
TigerSkin12
on 6/29 at 12:03 am to

redstick13

I'm a bit late to the conversation, but maybe I can help steer you in the right direction. I'm a veterinary student near graduation, and I just so happened to assist with my first TPLO this week. I'm from Louisiana, but I'm doing an externship in Aspen, CO at a local veterinary clinic for a few weeks.

After spending a few days with one of the most respected orthopedic surgeons in the state I feel like I have learned a lot about CCL tears. The cranial cruciate ligament is equivalent to the ACL in humans, which seems to be the ligament in question.

Long story short, after seeing many clients come in with torn CCLs (diagnosed basically by being positive for a cranial tibial thrust in which the tibia slides cranially during flexion. (This should not occur if the Cranial Cruciate Ligament is intact) "Dr. E" recommended TPLO every single time. The "fishing wire surgery" or Extra-capsular stabilization as we call it is an option. He has done both many times, but after years of experience, the X-cap (for short) is likely to fail especially with larger dogs. There is simply too much force on the sutures that over time they will break down. If you can have a TPLO done for 2,200 it sounds like the TPLO is your best option. After being a part of the surgery, and seeing it for myself, failure is very unlikely if done by a reputable surgeon. The x-cap is a common surgery done, but it's a false ligament which can break while the TPLO is only changing the angle of the bone. The bone will heal just as well as it did before the surgery. In the end you should talk it over with the surgeon once he checks it out himself. There are variations with a CCL injury.

I can give you the doctor's name, and your local vet should know him, but I'll do it through an e-mail. I rather not disclose it on here for all to see. Send me your email if you're interested.

I believe one of the clinics he rotates to is near Denver fwiw.

Here's a decent link for you if you'd like to read over the options, and what's involved with the post op care. link

Good Luck!




Reply • Back to Top
Posted by
Toreaux
on 6/29 at 12:46 am to

TigerSkin12

TigerSkin12- Thanks! Not exactly what I wanted to hear, but I certainly appreciate the help/connection.

EDITED: I accidentally left a letter out of my email before. It is bellyfull@me.com. Thanks again.

This post was edited on 6/29 at 7:25 am

Reply • Back to Top
Posted by
Yewkindewit
on 6/29 at 9:07 am to

acgeaux129

My luck is I pay for surgery and then 3 weeks later he gets hit by car. I am still weighing surgery vs saying goodbye to my lil fren......


Reply • Back to Top
Posted by
Toreaux
on 6/29 at 12:39 pm to

Yewkindewit

what surgery are you considering?



Reply • Back to Top
Posted by
Rohan2Reed
on 6/29 at 12:41 pm to

Toreaux

Shouldn't have gotten a dog in the first place.

Outside of the rare utilitarian use (i.e. - seeing-eye dogs or being used for hunting) the idea of paying thousands of dollars per year because you're starved for affection is ludicrous.

Maybe work on your personality and more human beings will enjoy being around you.

This post was edited on 6/29 at 12:42 pm

Reply • Back to Top • Refresh