Message
iPhone 5 should really be called longPhone 5


Posted by

rickgrimes
on 5/31 at 4:03 pm

Taller next gen iPhone caught on camera

It's hideous. When people said they wanted a larger screen maybe they should have made it clear to Apple that it needs to be bigger in both directions, not just taller.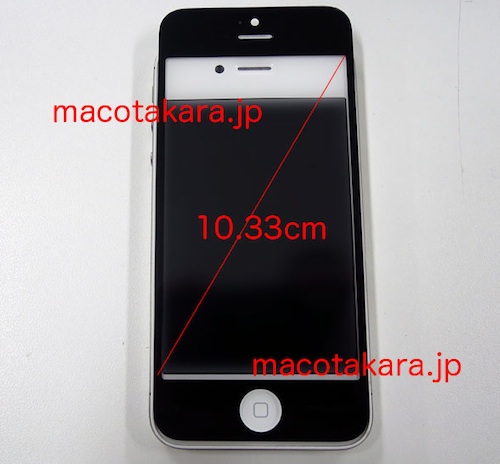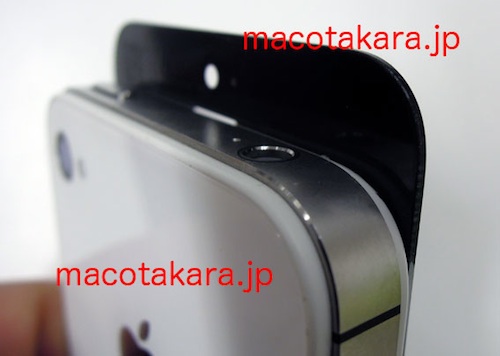 This post was edited on 5/31 at 4:08 pm

Reply • Back to Top
don't buy it then


Reply • Back to Top
Posted by
TigersRuleTheEarth
on 5/31 at 4:07 pm to

rickgrimes

I love the music in the video. Sounds like Mission Impossible.


It's just the front glass panel and not the phone. Why do people get so excited about what a phone may look like? I will never understand.


Reply • Back to Top
Posted by
TypoKnig
on 5/31 at 4:07 pm to

rickgrimes

Dude it's only 1 cm longer than the current version. If you don't like it, don't but the damn thing.


Reply • Back to Top



Reply • Back to Top
That's about the worst fake faceplate I've ever seen.


Reply • Back to Top
Posted by
LSUAce007
on 5/31 at 4:14 pm to
rickgrimes
quote:


---

iPhone 5 should really be called longPhone 5

---

Chlorophyll? More like borophyll!


Reply • Back to Top



Reply • Back to Top
Posted by
Ari BROld
on 5/31 at 4:18 pm to

rickgrimes

looks like someone screwed up trying to make bootleg faceplates in china..


Reply • Back to Top
Posted by
TigersRuleTheEarth
on 5/31 at 4:19 pm to
LSUAce007
quote:


---

Chlorophyll? More like borophyll!

---


Seriously, I don't know why but I laughed out of control for a couple of minutes.


Reply • Back to Top
Posted by
hg
on 5/31 at 4:22 pm to

rickgrimes

OMFG I CAN'T BELIEVE THIS SHIT


Reply • Back to Top
Posted by
Superior Pariah
on 5/31 at 4:31 pm to

rickgrimes

I'm so fricking angry at this stupid new design that I'll be waiting in line opening morning at 4:30AM instead of camping out 2 days prior like always. frick you Apple.


Reply • Back to Top
Posted by
LSUgolf
on 5/31 at 4:36 pm to

Superior Pariah

droids rule


Reply • Back to Top
Posted by
colorchangintiger
on 5/31 at 4:40 pm to
rickgrimes
quote:


---

rickgrimes

---


This is the 2nd day in a row you've made a thread about it and the 3rd day you've complained about it. Posting on tiger droppings isn't going to make a difference. STFU, no one needs to hear you bitch about leaked iPhone parts every day.


Reply • Back to Top
Posted by
colorchangintiger
on 5/31 at 4:41 pm to
baytiger
quote:


---

what's the aspect ratio on that thing?

---


technically 9:5, but for all intents an purposes 16:9


Reply • Back to Top
Posted by
SprintFun
on 5/31 at 4:43 pm to

colorchangintiger

Are you tired of the same old look yet?


Reply • Back to Top
Posted by
iAmBatman
on 5/31 at 4:44 pm to
colorchangintiger
quote:


---

This is the 2nd day in a row you've made a thread about it and the 3rd day you've complained about it. Posting on tiger droppings isn't going to make a difference. STFU, no one needs to hear you bitch about leaked iPhone parts every day.

---


and BOOM


Reply • Back to Top
Posted by
CockyInNola24
on 5/31 at 4:45 pm to

rickgrimes

seriously, who gives a shit?


Reply • Back to Top
Posted by
colorchangintiger
on 5/31 at 4:48 pm to
SprintFun
quote:


---

Are you tired of the same old look yet?

---


well, i've had basically the same face for my entire life, I plan on keeping my house for a long time, my truck for a long time, my TV for a long time, my wedding ring for the rest of my life, my bedroom furniture for a long time, my custom built entertainment center for a long time, my wife will more or less look the same for a while; why does the appearance of my phone have to change every year?

This post was edited on 5/31 at 4:49 pm

Reply • Back to Top • Refresh