Message
re: New Orleans Pelicans FIRST UNIFORMS -- Official Thread


Posted by

tgr4ever
on 8/1 at 10:21 pm to
lsutigernosaint
quote:


---

They look great.

---
Agreed. The HD pics make the jerseys look much, much better.

Image: http://cdn0.sbnation.com/uploads/chorus_image/image/17236429/20130801_kkt_ah6_193.0_cinema_1050.0.jpg



Reply • Back to Top
Posted by
KevinGates
on 8/2 at 12:27 am to

lsutigernosaint

what if we play the cavaliers? How will we tell the teams apart?


Reply • Back to Top
Posted by
LosLobos111
on 8/2 at 12:31 am to
KevinGates
quote:


---

what if we play the cavaliers? How will we tell the teams apart?

---



Reply • Back to Top
Posted by
VOR
on 8/2 at 7:19 am to

LosLobos111

The uniforms are low key, but they're fine. I like the sides. And I'll bet money that they look better in person.


Reply • Back to Top
Posted by
Patrick_Bateman
on 8/2 at 12:14 pm to

droman225

Love 'em!


Reply • Back to Top
I'm just happy they don't suck



Reply • Back to Top
Remember when this was posted and people said it can't be real because the font was too small?
Foreshadowing.

Image: https://pbs.twimg.com/media/BQmX0INCEAIMPUE.jpg



Reply • Back to Top
Posted by
rt3
on 8/2 at 9:27 pm to

JabarkusRussell

the other half of uniwatch... Phil Hecken had a night to sleep on it before he went onto the website to post his thoughts... and it's actually positive

from his story on Uni-watch...


quote:


---

Bottom line: Yes, they're plain (but so are the Boston Celtics' uniforms and I've never heard them being called "boring"), and no, they probably weren't what we were expecting. They're certainly less befitting of a team that plays in New Orleans than say, one that plays in Salt Lake City, but that's OK. Not every new uniform has to be so "fresh" or "sick" that it will only appeal to the 17-year-olds (and the 17-year-olds in us). I can see these uniforms quickly becoming "classic" and not in need of a redux in five years (like so many). And maybe their alts (coming soon enough) WILL be flashy and loud. But for now, I like these.

---


Paul Lukas... the founder of uniwatch doesn't like them still



Reply • Back to Top
Posted by
SaintLSUnAtl
on 8/2 at 9:30 pm to

droman225

Meh. Too Cleveland looking. I like the purple and gold NOLA much better. Don't care much for these to be honest


Reply • Back to Top
Posted by
Chad504boy
on 8/2 at 9:31 pm to

SaintLSUnAtl

Bro do u even watch Cleveland games?


Reply • Back to Top
Posted by
purplepylon
on 8/2 at 10:13 pm to

tgr4ever

For those that are interested in uniform details ... LINK (pic too big to post)

Uniform looks 100% better in these diagrams

This post was edited on 8/2 at 10:15 pm

Reply • Back to Top
Posted by
rt3
on 8/2 at 10:28 pm to
purplepylon
quote:


---

Uniform looks 100% better in these diagrams

---

I really believe there would be a heck of a lot less belly aching going on if there was a way to make the gold trim (esp. around "NEW ORLEANS") stand out more... other than that... count me in... I really do like the unis

I believe next season will be either gold or red uni (my money would be on gold more than red... and this gold being more royal gold a la the Saints than the yellow gold of say the Hornets or LSU or the Steelers)

then the season after will be something real funky... mardi gras unis or a throwback (remember when the Hornets wore the ABA's New Orleans Buccaneers uniforms)... or something completely out of the box

This post was edited on 8/2 at 10:28 pm

Reply • Back to Top
quote:


---

The small "New Orleans" lettering feels too low-key, almost like the uniform for a high school team. It also creates the odd situation of the players' names on the back of the jerseys being larger than the city name on the front -- a possible NBA first

---


Lovely.


Reply • Back to Top
Posted by
TFan
on 8/4 at 7:59 pm to

JabarkusRussell

Freeze the image at the 18 second mark of this video and put it on the back of the uniforms.

LINK


Reply • Back to Top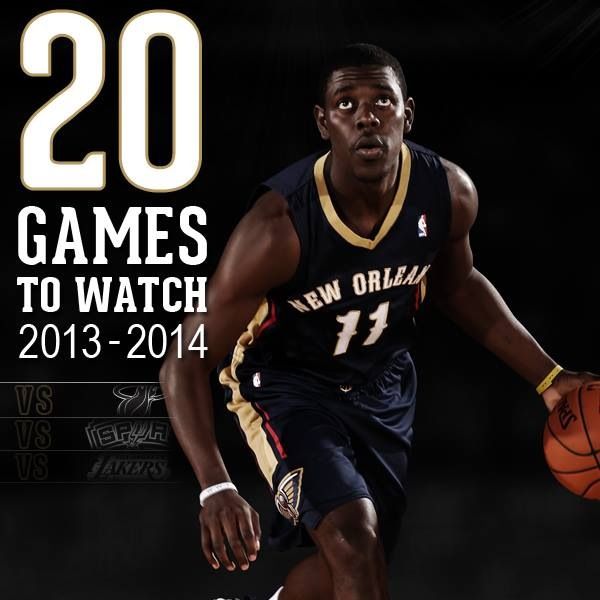 Looks way better than at the press conference.


Reply • Back to Top
Posted by
Freeloading Hippie
on 9/10 at 12:46 pm to

CP3LSU25

I am not crazy about colors!


Reply • Back to Top
Posted by
VOR
on 9/10 at 1:08 pm to

Freeloading Hippie

Communist!


Reply • Back to Top
Posted by
BootballMusicman
on 9/10 at 2:00 pm to

droman225

I hope they stick with the Mardi Gras uniforms, I always loved those


Reply • Back to Top
Posted by
mikeytig
on 9/12 at 2:39 pm to

BootballMusicman

Uglier then a Big 10 coed.


Reply • Back to Top


This post was edited on 10/1 at 4:10 pm

Reply • Back to Top • Refresh