Message
Company Sales Awards


Posted by

Loubacca
on 2/27 at 12:08 pm

I need some ideas for some good sales awards for salesmen who achieve certain goals for the year. In the past we have done iMacs, iPads, iPods, Go Pro cameras, Tag watches, Mont Blanc pens, cruises, etc. I'm thinking maybe the Bose bluetooth speakers and maybe something like Beats by Dre headphones. We have different levels of awards so I'm looking at stuff between $200 to $3000. Anything else I'm missing besides strippers and blow?

I need some good gift ideas for these people that make us dat money

This post was edited on 2/27 at 12:12 pm

Reply • Back to Top


You could get a sweet deal in Mexico for probably $1,000 per person.


Reply • Back to Top
quote:


---

Beats by Dre headphones.

---


Give them some HDMI Monster Cables to.


Reply • Back to Top



Reply • Back to Top



Reply • Back to Top
Posted by
Hermit Crab
on 2/27 at 12:12 pm to

Loubacca

I would rather have any of the old gifts over the two new ones you mentioned.




Reply • Back to Top



Reply • Back to Top
Posted by
Hermit Crab
on 2/27 at 12:13 pm to
nikki6
quote:


---


How about Amex gift cards? My company gives out $500 and $1000 gift cards among other things

---


this, I was going to say store gift cards, but AMEX would be better since you could use them many more places.


Reply • Back to Top


Any new electronics out now that are must haves?


Reply • Back to Top



Reply • Back to Top
quote:


---

We have different levels of awards so I'm looking at stuff between $200 to $3000. Anything else I'm missing besides strippers and blow?

---


give me the cash and keep your "gifts" to yourself


Reply • Back to Top
quote:


---

Loubacca

---


I guess you've never been in sales but that's not your fault. You know what salesmen want? Cash. Not hams, turkeys, Ipads, Vacations, Cruises. None of that shite.

CASH.


Reply • Back to Top
Posted by
pooponsaban
on 2/27 at 12:17 pm to
Loubacca
quote:


---

$3000

---


Yeah, I'd prefer cash.


Reply • Back to Top



Reply • Back to Top
Posted by
yurintroubl
on 2/27 at 12:18 pm to

Loubacca

$3K will get you airfare and 5 days in Cabo.

You could also get some kind of "couples" long weekend getaway for any of your married/attached guys.


Reply • Back to Top
quote:


---

I am in sales, this would be the only choice if it was up to me. That's why I'm having trouble coming up with stuff.

---


Then there's your answer.



Reply • Back to Top




Reply • Back to Top


"You did great this year. Your prize for this is THE FACT THAT YOU HAVE A frickING JOB."




Reply • Back to Top
quote:


---

Loubacca

---
quote:


---

I need some ideas for some good sales awards for salesmen who achieve certain goals for the year. In the past we have done iMacs, iPads, iPods, Go Pro cameras, Tag watches, Mont Blanc pens, cruises, etc. I'm thinking maybe the Bose bluetooth speakers and maybe something like Beats by Dre headphones. Anything else I'm missing besides stripper and blow?

I need some good gift ideas for these people that make us dat money

---


This is the kind of thing I'd want for that price range: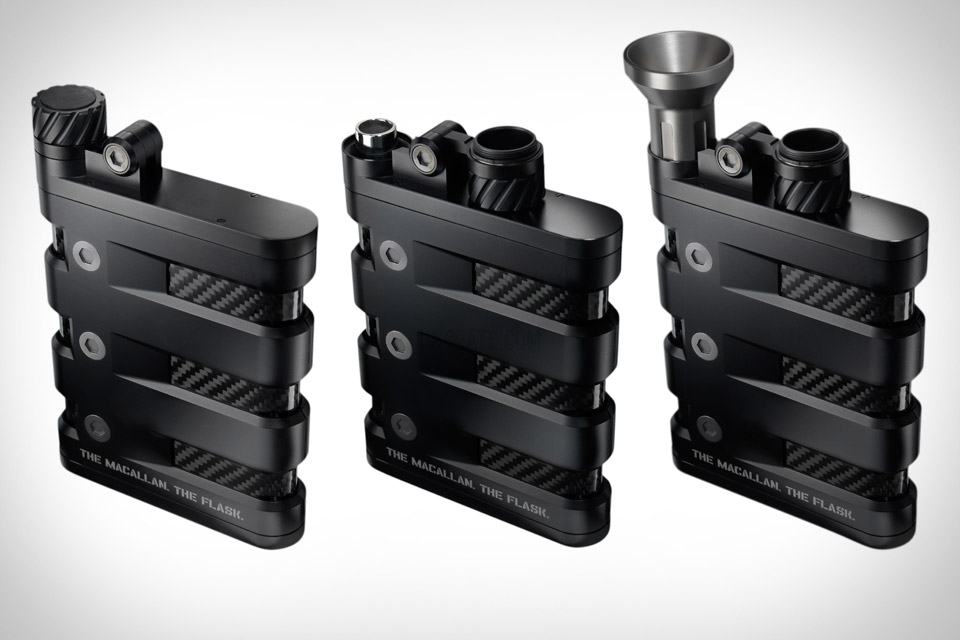 quote:


---

The Macallan x Oakley FlaskIn one of the greater collaborations in recent memory, legendary scotch makers The Macallan have joined teams with sunglass-makers Oakley, and the result is one hardcore flask. Indeed, the The Macallan x Oakley Flask (£600; roughly $900) draws upon the latter's experience in creating high-end metal objects, with a dark design that brings together food-grade steel, carbon fiber, and aerospace-grade aluminum. Features include a rubberized bottom to keep it from sliding around, a double-sprung cap, and a machined aluminum funnel that threads into the mouthpiece and sports a small air vent on the side. Sure, it's expensive, but so is 25-year-old Macallan.

---


Link to manufacturer's site

Or this...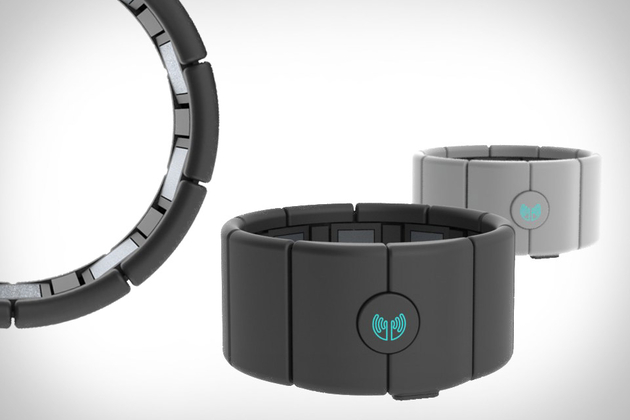 quote:


---

Myo Gesture Control ArmbandForget camera-based gesture controls — if you want complete control wherever you are, you need something like the Myo Gesture Control Armband ($150). This innovative new input device communicates with your Mac, PC, phone or tablet over Bluetooth 4.0, and uses proprietary muscle sensors as well as a 6-axis motion sensor to track your movement. The muscle sensors are advanced enough that it can detect changes in gestures down to the individual finger, and because your muscles pick up the signal to move before they actually do, you may see it respond to your movements before you even move. May be combined with a smartphone, Google Glass, and a jetpack to build a "Superhero Starter Pack".

---
Get Myo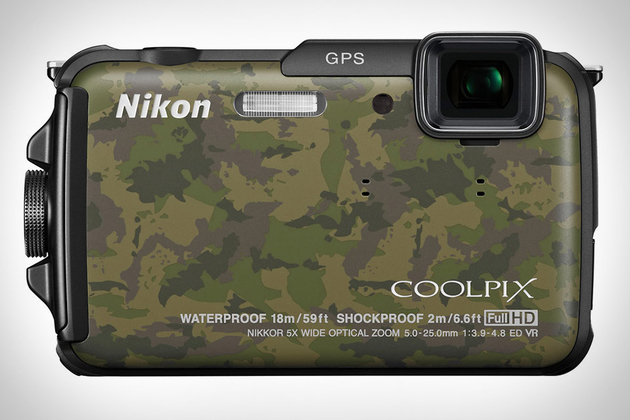 quote:


---

Nikon Coolpix AW110 Camo CameraIf you're going to carry a ruggedized camera, it might as well be one that looks the part. With a camouflage, black, and dark grey body, the Nikon Coolpix AW110 Camo Camera ($350) certainly qualifies. Beyond just looking tough, the AW110 offers built-in Wi-Fi for easy, fast sharing, built-in GPS to record the location of every shot, a 16 mp sensor, Full HD 1080p video recording, and a waterproof, shockproof, and freezeproof build that candle nearly any condition you can throw at it.

---


Ruggedized Camera

Here's something incredibly cool and relatively inexpensive based on your other purchases.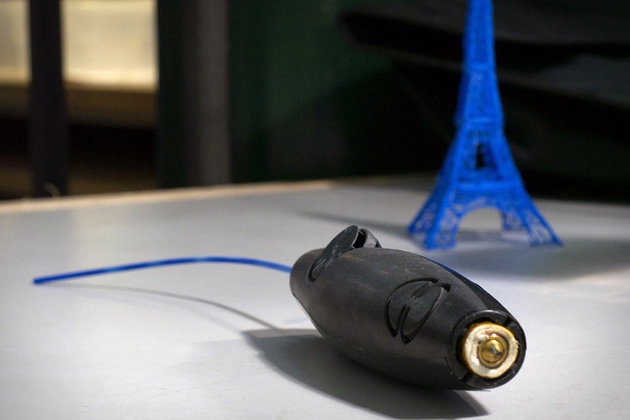 quote:


---

3Doodler3D printing is an undeniably exciting technology — but unfortunately, you need a pretty good understanding of the related software to maximize its potential. Not so with the 3Doodler ($75 and up). This 3D printing pen uses the same ABS plastic as many printers, but allows you to draw anything you like, in the air or on a surface. As you doodle, the pen extrudes heated plastic, which quickly cools and solidifies into an actual thing that you can hold and touch. You're really only limited by your imagination — and your drawing skills.

---


3 Doodler

Or lastly...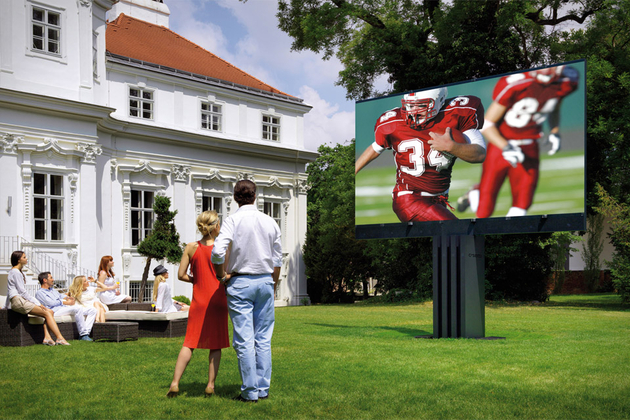 quote:


---

C Seed Outdoor LED TVWhether you're looking for a major upgrade to your business' outdoor seating area or just want to host the best outdoor movie screenings around, the C Seed Outdoor LED TV ($TBA) should fit the bill. Designed by Porsche Design Studio, the C Seed boasts seven LED panels that raise and unfold in 25 seconds to create a seamless, 201-inch 16:9 display with a total of over 725,000 LEDs and a 100,000 Hz refresh rate. The screen is height-adjustable, can rotate up to 135 degrees to the left or right, and is complemented by a robust sound system featuring 6 speakers for the left and right audio channels, as well as three 700W subwoofers. A radio control, digital wireless HD video link, and glass-fiber data lines take care of getting content to the display, and should you worry about the weather, integrated wind, temperature, and laser sensors make sure everything stays safe and sound in bad weather.

---

Must...Have...








This post was edited on 2/27 at 12:38 pm

Reply • Back to Top



Reply • Back to Top • Refresh