Message
Have a question about a Colt Delta Elite


Posted by

bbvdd
on 2/13 at 11:05 am

A buddy of mine has a blued Colt Delta Elite that he's wanting to sell. Looks to be from the late 80s and looks to be in pretty good shape.

He has the gun, 3 mags, holster, and some ammo he's wanting to sell and he's asking me where I think he should ask. I initially thought $1000 but now I'm thinking $800-850

What do y'all think?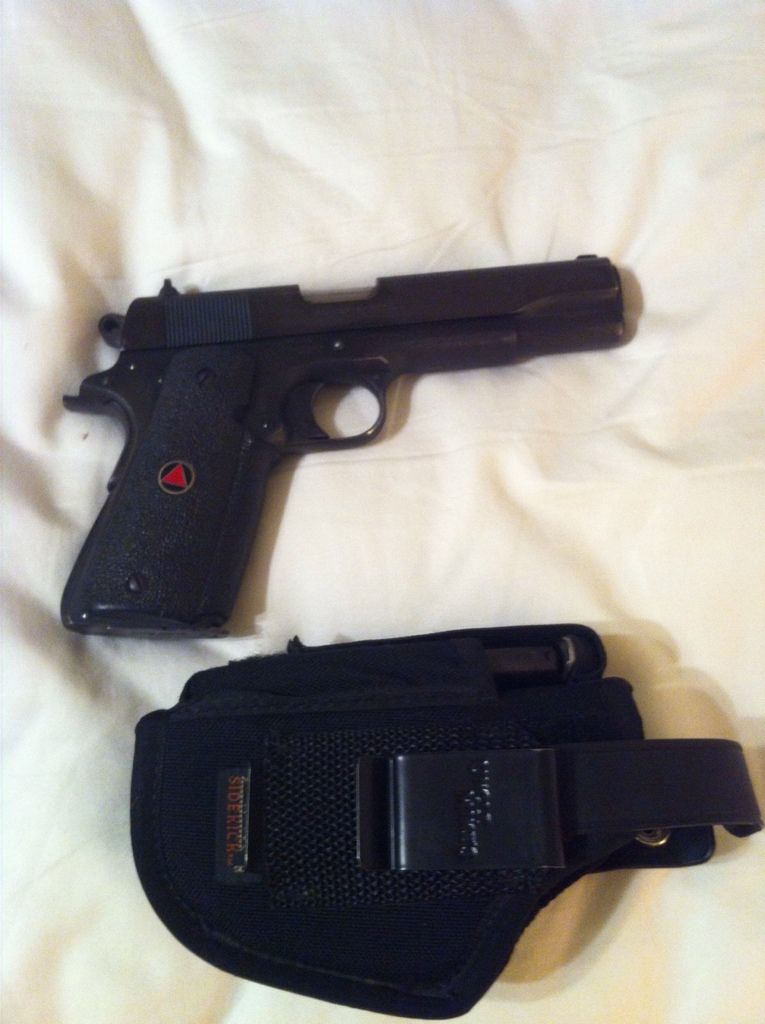 Reply • Back to Top



Reply • Back to Top



Reply • Back to Top



Reply • Back to Top


ETA: I'd buy it but I don't have any way to get down there to get it right now.

This post was edited on 2/13 at 12:12 pm

Reply • Back to Top
Lots of good 10mm Auto info here.
LINK
According to this website, approx value of $785. LINK if the blued finish might decrease the value some? Extra mags would bump it up considerably, I would think. The holster is an Uncle Mike's "Sidekick" which are usually not very expensive.


Reply • Back to Top



Reply • Back to Top
quote:


---

Colt Delta Elite

---

Is this a 1911 in 10mm. Or totaly different animal?


Reply • Back to Top



Reply • Back to Top



Reply • Back to Top
quote:


---

The elite is only made in 10mm

---

Yes, but internal workings and mechanics. Same as 1911's


Reply • Back to Top



Reply • Back to Top





Reply • Back to Top



Reply • Back to Top



Reply • Back to Top
quote:


---

If the OP comes back in this thread and the gun is still available I'm driving to mobile today.

---


Funny how we were just talking about this in the other thread, huh KR?


Reply • Back to Top



Reply • Back to Top



Reply • Back to Top
Posted by
El Josey Wales
on 2/17 at 10:39 am to

KingRanch

Image: http://25.media.tumblr.com/tumblr_lka9rhi8aT1qadbq2o1_400.gif



Reply • Back to Top


This post was edited on 2/17 at 10:40 am

Reply • Back to Top • Refresh