Message
People I need to thank (Ali acceptance speech)


Posted by

Jon Ham
on 2/4 at 6:25 pm

Today is a good day for the people of the OT. The common, normal people who visit this site everyday just for the random discussions and not for the circle jerkin cliques. For today, Brageous has crowned one of our own, me, as the winner of the Ali (via Festus being my bitch).

Today, a champion of the people has been crowned! The OT oligarchy has been tumbled! I want to thank all you other common OT-ers, b/c without you all, I wouldn't be here today.

I also have to thank the Flagship. For tFlagship is family. We are the true top tier of the SEC Rant, and now one of our own has put our flag down on the OT.

Just remember, common OT-ers, next time a reg wants to talk shite about you, next time they gang up on you, and next time you feel like that small minority is actually the majority, just remember, YOU OWN THIS PLACE. WE are the champs!





Reply • Back to Top



Reply • Back to Top


Teach him how it's done?


Reply • Back to Top





Reply • Back to Top
Posted by
theunknownknight
on 2/4 at 6:29 pm to

slim thug

who is this guy?


Reply • Back to Top


an apprentice has to have some humility




Reply • Back to Top



Reply • Back to Top
Posted by
When in Rome
on 2/4 at 6:31 pm to
Jon Ham
quote:


---

next time a reg wants to talk shite about you, next time they gang up on you, and next time you feel like that small minority is actually the majority, just go whine about it on the help board

---



Reply • Back to Top
Posted by
Jon Ham
on 2/4 at 6:33 pm to
When in Rome



Reply • Back to Top
Posted by
WeagleEagle
on 2/4 at 6:34 pm to

When in Rome

Hopefully this turns out as good as the help board thread


Reply • Back to Top
Posted by
The Godfather
on 2/4 at 6:34 pm to

When in Rome

i dont know why, but i have the strangest urge to shoot something




Reply • Back to Top
Posted by
castorinho
on 2/4 at 6:35 pm to
theunknownknight
quote:


---

who is this guy?

---


Idk but he's going HAM right now



Reply • Back to Top


This post was edited on 2/4 at 6:37 pm

Reply • Back to Top



Reply • Back to Top
Posted by
Paige
on 2/4 at 6:38 pm to
The Godfather
quote:


---

i dont know why, but i have the strangest urge to shoot something

---



Reply • Back to Top
quote:


---

You are turning into the biggest attention whore around here

---
now now let's don't get hasty

I'm not relinquishing my crown this quickly


Reply • Back to Top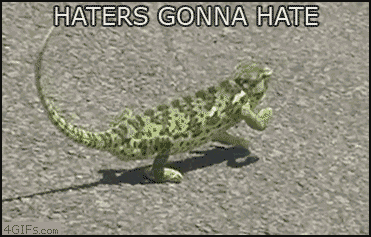 Reply • Back to Top



Reply • Back to Top
Posted by
Wild Thang
on 2/4 at 6:42 pm to
Jon Ham
quote:


---

Jon Ham

---


Weren't you crying like a bitch on the help board yesterday? Yea, that was you.


Reply • Back to Top



Reply • Back to Top • Refresh