Message
Super Bowl Eats 2013~~~Crawfish Bread Recipe POSTED!
It was getting close to game time so I put some of the pulled pork I made to warm in the oven with some Daigle's Apple Jalapeno BBQ Sauce. Pretty darn good stuff!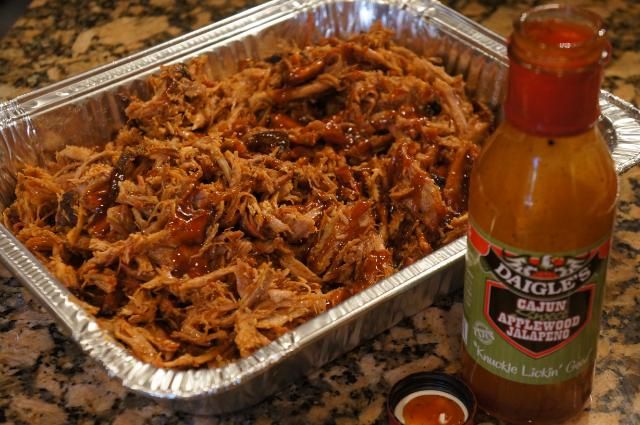 Ready for slider making.



The Crawfish bread before baking



Ready for eating!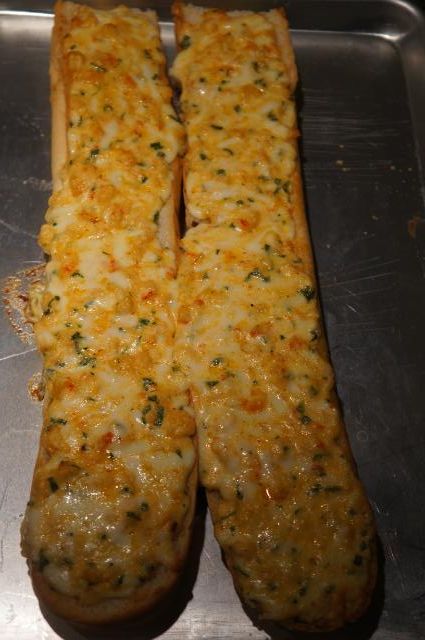 Just a small slice!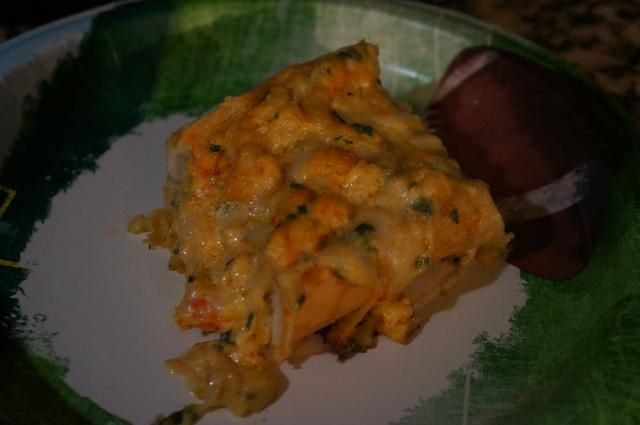 A few of my sliders dressed with cole slaw and a jalapeno honey mustard dressing I whipped up.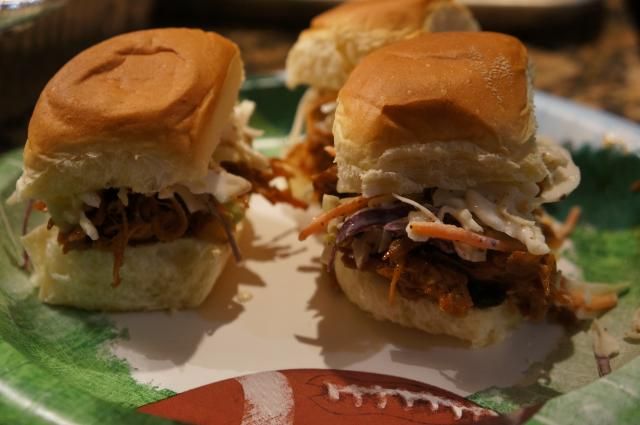 Time for a little dessert. Cream cheese and strrawberry filled King cake from Frances' Bakery. REALLY good!!!!



This post was edited on 2/4 at 8:56 pm

Reply • Back to Top



Reply • Back to Top



Reply • Back to Top
Posted by
Carson123987
on 2/4 at 1:21 am to

Cajunate

omg the bread


Reply • Back to Top
Posted by
dallastiger55
on 2/4 at 6:39 am to

Carson123987

everything looks good. i feel sorry for your toilet this morning


Reply • Back to Top


don't kill the messenger ..


Reply • Back to Top


I do make my own sauce quite often and in fact have won contests with it. When I find something(store bought)and I like it I use it. I'm not above using store bought foodstuffs! Although, apparently some think their homemade stuff is better than store bought. NOT! Not always the case.


Reply • Back to Top


You have to share the method.

This post was edited on 2/4 at 8:37 am

Reply • Back to Top
Posted by
MeridianDog
on 2/4 at 8:38 am to
Cajunate
quote:


---

some think their homemade stuff is better than store bought. NOT! Not always the case.

---


We agree here.

Without a doubt, the worse BBQ sauces I have ever gagged on were someone's homemade masterpiece.

Most commercial sauces are acceptable and some are very good.

However, I am just a "no count" and certainly not worthy to commment on this board, so forget my opinion. Like a bird on the wind, it is somewhere else by now.


Edited to add:

By the way, not fair to show photo of the crawfish bread and not even a hint of the recipe.

This post was edited on 2/4 at 8:41 am

Reply • Back to Top
Rag


store-bought BBQ sauce is acceptable for large gatherings. I wouldn't slave over a huge pot of the stuff just for a Super Bowl get together. although it would be a good conversation piece if you told everyone it was your own sauce recipe.


Reply • Back to Top
I hear you R2R. Been there, done that. In fact I've given it to many people and had requests for more but some things Cost more than people are willing to pay for. Also you're right about the time element.


Reply • Back to Top
Posted by
Carson123987
on 2/4 at 12:01 pm to
TigahRag
quote:


---

R2R just texted me to tell you that store bought BBQ sauce has NO place in his kitchen .. he also wants to know what kind of a culinary ingrate can't make his own, homemade BBQ sauce from scratch ?

don't kill the messenger ..

---



Reply • Back to Top


I'm curious about the ingredients in the crawfish bread.


Reply • Back to Top
Posted by
TigahRag
on 2/4 at 1:46 pm to
Rohan2Reed



Reply • Back to Top
Posted by
Sherman Klump
on 2/4 at 2:13 pm to

TigahRag

Give us some info on the bread.


Reply • Back to Top
Posted by
NaturalBeam
on 2/4 at 2:21 pm to
Sherman Klump
quote:


---

Give us some info on the bread.

---
Hurry up bro


Reply • Back to Top
Posted by
saderade
on 2/4 at 2:53 pm to

NaturalBeam

That bread looks awesome


Reply • Back to Top
Posted by
Darla Hood
on 2/4 at 2:53 pm to

NaturalBeam

I'm with the crowd. What are the details on the crawfish bread?


Reply • Back to Top
Posted by
NaturalBeam
on 2/4 at 3:52 pm to

Darla Hood

Guy comes back and responds to the only non-crawfish bread posts in his thread, and still no recipe



Reply • Back to Top
He's probably scared to b/c he used cream of mushroom soup or something.


Reply • Back to Top • Refresh