Message
Basketball Logo
If someone could help me in designing a logo I would really appreciate it!

I would like something similar to the link I have provided.The following can replace the writing in the circle. I want "Louisiana" accross the top and "Rising Stars Showcase" accross the bottom part.In the background I would like to see a basketball and stay with the mardi gras colors.The 2013 and fleur de leis can stay.

LINK


Reply • Back to Top
Quick attempt at it....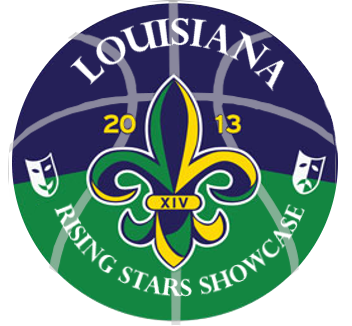 Reply • Back to Top
Wow that's great! I really appreciate your help.

One more request if you don't mind:

Can you take off the roman numeral and change the font of "Louisana Rising Stars Showcase" to something more flashy.

Thanks so much!


Reply • Back to Top
Glad you liked it.

Changed the roman numeral.

Let me know if this font works. If not, let me know if you find one in particular you would like on there, or if someone else here could recommend one that may look good?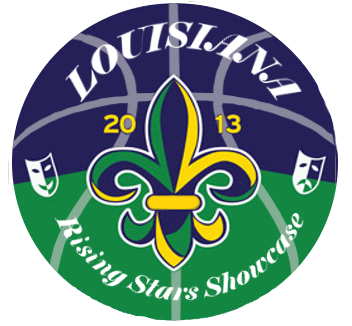 Reply • Back to Top
Can you use the original "Louisiana" font, with the new font for the part that says "Rising Stars Showcase". And on this next logo, do one outlined in black and one without the outline.


Reply • Back to Top
Like this?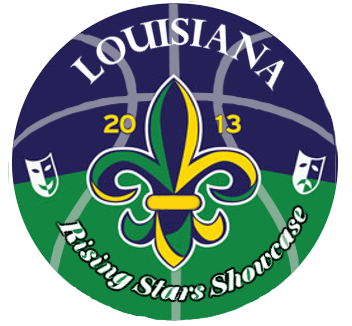 Reply • Back to Top
Posted by
idlewatcher
on 1/25 at 10:35 am to

alfredblueforheisman

Look great bro. Nice touch with the basketball lines. The "Louisiana" in your earlier post was off center though
Its fixed in your most recent one though.


Reply • Back to Top
quote:


---

idlewatcher


---


Thanks!

Yeah I kinda noticed it too when doing this last one, lol


Reply • Back to Top • Refresh