Message
Go To Work Boot


Posted by

CBLSU316
on 1/14 at 9:05 am

I'm in need of a new work boot, it doesn't have to be steel toe but I don't mind it. I wear boots pretty much everyday as in between the office and the field constantly.

I currently have a pair of Georgia boots and have not been pleased with them. In my experience red wings are the most durable but they just aren't that comfortable.

What's the OB's go to for a comfy durable boot?


Reply • Back to Top



Reply • Back to Top



Reply • Back to Top
Posted by
Flair Chops
on 1/14 at 9:07 am to

CBLSU316

wolverine durashock


Reply • Back to Top



Reply • Back to Top
Posted by
geaux_fish
on 1/14 at 9:40 am to

CBLSU316

Wolverine Multi Shox aren't bad, around $140 or so


Reply • Back to Top
Posted by
Nascar Fan
on 1/14 at 9:44 am to

CBLSU316

Red Wings



Reply • Back to Top
Posted by
007mag
on 1/14 at 9:50 am to
Flair Chops
quote:


---

wolverine durashock

---



Reply • Back to Top


KEEN


Reply • Back to Top
Posted by
Riseupfromtherubble
on 1/14 at 9:53 am to

CBLSU316

wellington style timberland. Much better fit for my foot than every other brand


Reply • Back to Top
Posted by
BourgsTheWord
on 1/14 at 9:55 am to

CBLSU316

I walk around and climb on shite every day at work. I wear my Ariats every day and they're more comfortable than my Nikes.


Reply • Back to Top
Posted by
CBLSU316
on 1/14 at 10:06 am to

BourgsTheWord

Which Ariats do you have? I have some Ariats but they are a square toe "cowboy" style boots. They are not really a work boot.


Reply • Back to Top

Double H Boots


Reply • Back to Top
Posted by
Ace Midnight
on 1/14 at 10:19 am to
CBLSU316
quote:


---

What's the OB's go to for a comfy durable boot?

---


Danner is my choice generally, though I have some black Matterhorns for bad weather that are the absolute bomb. To be fair, I went chinese for the Danner for cost, but if they failed, I would probably kick up to the recraftable ones.

I thought Bellevilles were comfortable until I started wearing Danners.


Reply • Back to Top
Posted by
BourgsTheWord
on 1/14 at 10:25 am to

CBLSU316

Heritage stockman


Reply • Back to Top



Reply • Back to Top


In fact, I'm wearing them today: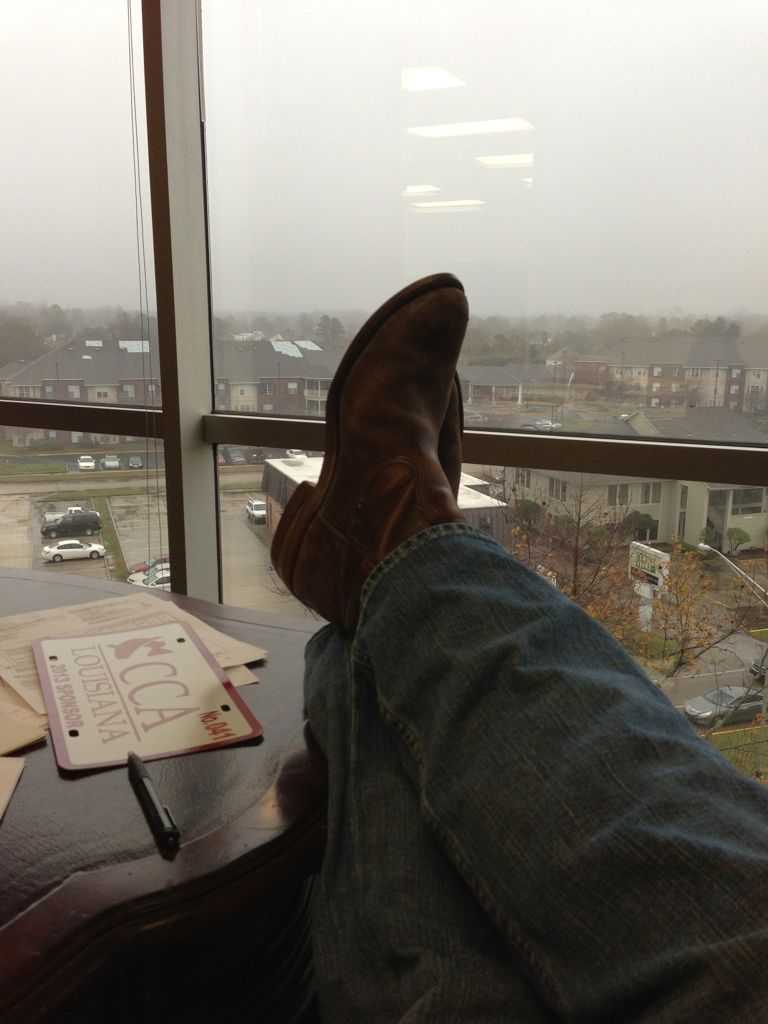 This post was edited on 1/14 at 10:33 am

Reply • Back to Top
Posted by
OntarioTiger
on 1/14 at 10:31 am to

BourgsTheWord

Depends on what you need a boot for – when I was on platforms back in the day I used wolverines, had padnahs that swore by redwings. Now that I am outdoors and need a hiking style boot I go w/ timberland pros – composite toe, light, lots of support, waterproof.


Reply • Back to Top
Posted by
Geaux Smoke
on 1/14 at 10:57 am to

CBLSU316

not sure if you are familiar w/ KEEN. i didn't even know they made workboots until i was looking for some new sandals. i ordered some steel toe and it's just like wearing tennis shoes.


i will never buy another brand. just ordered these for my trip to North Dakota.


ETA: damnit nahtanojc

This post was edited on 1/14 at 10:59 am

Reply • Back to Top



Reply • Back to Top • Refresh