Message
Is there a reason on the rant.....


Posted by

Mattwells90
on 1/5 at 4:17 pm

Any particular reason everyone is gloom and doom on the rant? I'm kinda new to TD but listening to some of these people LSU is the new Tulane and the sky is falling in Baton Rouge.


Reply • Back to Top
Posted by
BigAppleTiger
on 1/5 at 4:18 pm to

Mattwells90

You will become accustomed to this after EVERY LSU loss and about 15% of the wins. We are bi-polar fans of the highest nature.

This post was edited on 1/5 at 4:19 pm

Reply • Back to Top
quote:


---

You will become accustomed to this after EVERY LSU loss or LSU win

---


FIFY


Reply • Back to Top
Posted by
ProjectP2294
on 1/5 at 4:20 pm to

Mattwells90

Maybe you should ask this on the Rant, since it has nothing to do with recruiting.


Reply • Back to Top
Posted by
JJ27
on 1/5 at 4:22 pm to

Mattwells90

Miles makes some in game calls that are...out of the box. When they work he's the Mad Hatter. When they don't he's the biggest idiot ever. Clemson = Idiot


Reply • Back to Top



Reply • Back to Top
Posted by
koLSU86
on 1/5 at 4:25 pm to

Mattwells90

The rant complains about everything. Even when LSU wins its like a loss to most of them. If they don't win 63-0 with 775 yards of total offense and the other team has -157 yards of offense they'll find something. Even at that I guarantee someone would say it should have been 70 if miles wasn't an idiot. They're under this fallacy that the team should never lose a game. 14-0 with a national championship every season. They just know in their hearts if we fire miles we'll win 17 NC's in a row.

This post was edited on 1/5 at 4:28 pm

Reply • Back to Top
Posted by
Prominentwon
on 1/5 at 4:28 pm to

koLSU86

There's also about 10 of the same posters that jump into every possible thread to make sure that everyone knows how LSU will never be successful again. As if college football isn't or never was cyclical. They will die arguing the "fact" that Miles has killed the program.

Hell, I'm not happy with the oddness either but the people that talk in negative absolutes are absolutely the worst.


Reply • Back to Top
Posted by
graychef
on 1/5 at 4:34 pm to

Mattwells90

Each week during the regular season:

Saturday night - Tuesday morning there are thousands of posts claiming how terrible the coaches and team are.

Tuesday afternoon - Saturday there are thousands of posts claiming how LSU will dominate that week's opponents. Throw in a look a like thread and general LSU stuff.

Bipolar as they come. The pill kicks in on Tuesday.


Reply • Back to Top
Posted by
IgotKINGfisherSpeed
on 1/5 at 4:48 pm to

Mattwells90

The rant will discuss how every player who has a good game. Is on his way to become the best ever.


Reply • Back to Top
Posted by
geauxjo
on 1/5 at 5:15 pm to

Mattwells90

Catastrophe syndrome. Saban was right.


Reply • Back to Top
Posted by
ChewyDante
on 1/5 at 5:16 pm to

Mattwells90

It's similar on the SEC Rant as well. Once you understand that the majority of people are not very bright or even-tempered, you'll come to understand why those boards look that way.


Reply • Back to Top
Posted by
TigerJeff
on 1/5 at 5:22 pm to

Mattwells90

Eeyore convention.

Woe is me.


Reply • Back to Top
Posted by
ForeLSU
on 1/5 at 5:22 pm to
Prominentwon
quote:


---

There's also about 10 of the same posters that jump into every possible thread to make sure that everyone knows how LSU will never be successful again.

---


and have proudly been doing so since 2005...


Reply • Back to Top
Posted by
Doc Fenton
on 1/5 at 5:38 pm to

Mattwells90

The truth is that it's not really gloom and doom.

It's hatred over the history of the way the program has been managed, masquerading as gloom and doom in order to try to find a way to rationalize it.

There is a very long history of twists and turns in the Les Miles saga going back to 2005 that explain why so many people don't like him. Most anti-Miles people can't bring themselves to admit that they dislike him for reasons other than his win-loss record.

I'm not saying that it's wrong to want LSU to do even better than it has in terms of wins and losses. I'm just saying that such a desire does not at all match the levels of antipathy that Miles has generated within the fanbase. He has created rifts unnecessarily. I personally can't stand the guy--simply cannot tolerate him one iota anymore.

By the way, I'm also not dismissing the theory that Miles is creating a program that is slowly spiraling out of control, because I happen to think he is. It's just something that is happening very slowly, and has more to do with moral rot than anything else. By most ordinary metrics, the program is successful and quite stable in the short term.


Reply • Back to Top



Reply • Back to Top
Posted by
Hugo Stiglitz
on 1/5 at 6:31 pm to
Mattwells90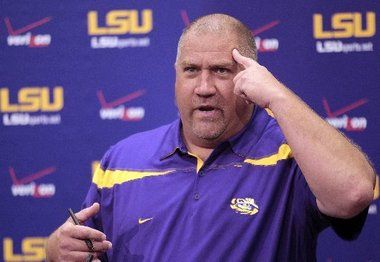 I once went to the rant to see what tiger fans were thinking about our offense.






Image: http://i1070.photobucket.com/albums/u492/UdayDanceParty/xVinyls/460x_zps6cd3c7a1.jpg width=270

At first I was like, look at all these threads from loyal tiger fans looking to make improvements to the offense.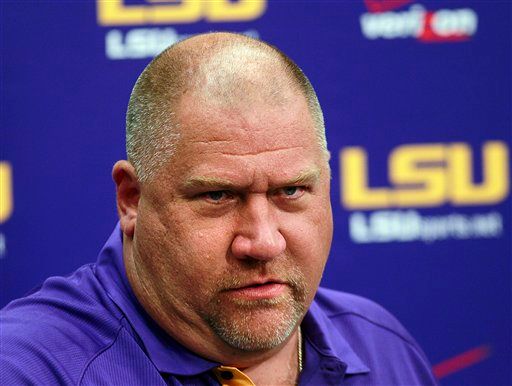 Then I read what they were saying about the team and coaches...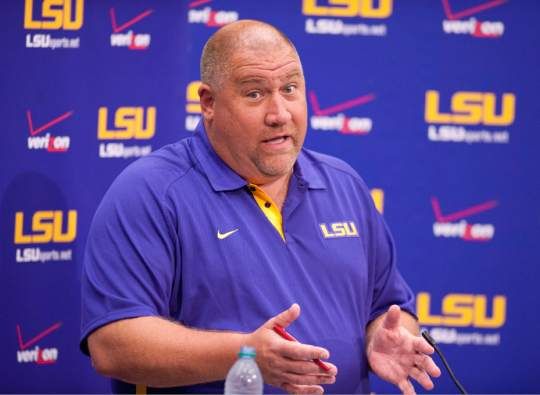 If they only knew the shite I have to deal with on a daily basis, it's a lot of pressure doing two jobs at once, especially with Les running the show.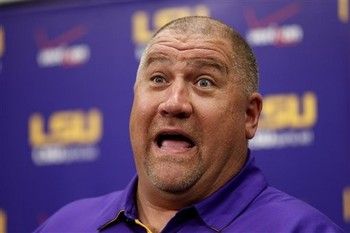 I got to the point where I just couldn't read all that crap from these fricktards on the internet.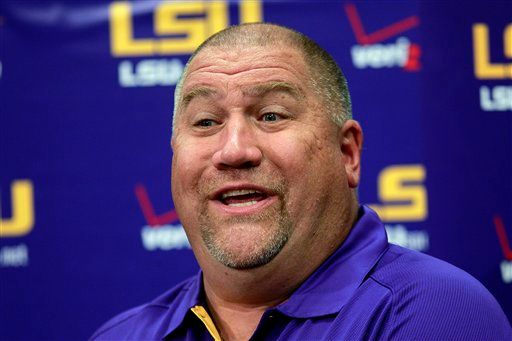 So I went home and ate a zebra cake.












Reply • Back to Top
Posted by
hawgfaninc
on 1/5 at 7:04 pm to
Hugo Stiglitz


those pics are great


Reply • Back to Top
Posted by
Wild Thang
on 1/5 at 7:12 pm to
Doc Fenton
quote:


---

I'm also not dismissing the theory that Miles is creating a program that is slowly spiraling out of control, because I happen to think he is.

---


Pure stupidity.


Reply • Back to Top
Posted by
The Dude's Rug
on 1/5 at 7:13 pm to
Hugo Stiglitz



Reply • Back to Top • Refresh