Message
RA topics HIJACKING THE THREAD


Posted by

ottothewise
on 6/9 at 10:01 am

we need an additional topic to check off, pertaining to using the RA.

we need a category, HIJACKING THE THREAD.
I noticed Tiger Authority posting some irrelevance in order to upset a serious thread posted by lib Rex. I RA'd, using the SPAM choice.
But HIJACKING THE THREAD is the actual issue in this case.


quote:


---

Taxing Authority



LSU Fan
Houston
Member since Feb 2010
11351 posts
Online

re: Romney wants to cut policemen, teachers, and firefighters (Posted on 6/9/12 at 9:48 a.m. to Rex)
So last night's round steak was a disaster. I put the meat on with some broth to simmer until it was nice and tender, then set about doing some chores in the back yard.

After an while I smelled a rich arouma of fresh cooking. "Someone's cooking rice and gravy" I thought to myself. After a few more moments "Hey, that's neat I am too". After a few more moments, "ya know if I'm smelling it out here, theat probably means it's burning!"

Sure enough. I made hocky pucks.

So off to a neighborhood restarurant for the evening.

Grilling some NY strips tonight. And may put on a couple of salmon pieces as well. Any tips on grilling the salmon?


---



Reply • Back to Top
We need posters who don't suffer from the butt hurt over any perceived grievance.




Reply • Back to Top
Posted by
When in Rome
on 6/9 at 10:25 am to
Lacour



Reply • Back to Top
Posted by
Cosmo
on 6/9 at 10:35 am to

ottothewise

Pretty funny imo


Reply • Back to Top
Posted by
Hugo Stiglitz
on 6/9 at 10:37 am to
ottothewise
quote:


---

RA topics HIJACKING THE THREAD

---

not the worst idea in the world.

To speculate on a potential problem, it would get abused like a motherfricker and drive the admins and posters nuts, much more so than now.

This post was edited on 6/9 at 1:40 pm

Reply • Back to Top
Posted by
RonFNSwanson
on 6/9 at 10:38 am to

ottothewise

Why does everybody get so worked up over this shit? Just ignore it and move on


Reply • Back to Top



Reply • Back to Top
Posted by
When in Rome
on 6/9 at 11:56 am to
Athanatos
quote:


---

Athanatos

---
GTFO



Reply • Back to Top
quote:


---

It isn't funny. It is stupid.

---

considering the thread - and the history of the OP of THAT thread - it was fricking hilarious.


Reply • Back to Top
Posted by
el Gaucho
on 6/9 at 1:19 pm to

ottothewise

The ra topic for cyberbullying was my idea


Reply • Back to Top
Posted by
wildtigercat93
on 6/9 at 1:25 pm to

el Gaucho

The cyberbully thing is your weakest shtick yet


Reply • Back to Top
Posted by
el Gaucho
on 6/9 at 2:11 pm to

wildtigercat93

That's not what your mom said last night wuss

Omg you have like 0 friends


Reply • Back to Top
Posted by
RonFNSwanson
on 6/9 at 2:17 pm to

el Gaucho

That's not very nice. How would you feel if it was you who was being picked on.


Reply • Back to Top
Posted by
wildtigercat93
on 6/9 at 2:32 pm to
el Gaucho
quote:


---

That's not what your mom said last night wuss Omg you have like 0 friends

---


Im going to call the cops on your e-bullying and give it to your princple.

After he sees that, no way you make it to the 10th grade


Reply • Back to Top
Posted by
el Gaucho
on 6/9 at 2:46 pm to

wildtigercat93

Ha ha jokes on you I'm homeschooled!!


Reply • Back to Top
Posted by
wildtigercat93
on 6/9 at 2:53 pm to
el Gaucho
quote:


---

Ha ha jokes on you I'm homeschooled!!

---


And you said i had no friends...


Reply • Back to Top
Posted by
InVolNerable
on 6/9 at 2:54 pm to

wildtigercat93

A people that values its privileges above its principles soon loses both.


Reply • Back to Top
Posted by
el Gaucho
on 6/9 at 3:08 pm to
wildtigercat93
quote:


---

And you said i had no friends...


---

now i know you're just trolling!

we have homeschool dances where we get to chill with the other homeschool kids, (or "homecool" kids as i call them) and i meet people all the time at church and stuff


i have a ton of friends!


Reply • Back to Top
Posted by
wildtigercat93
on 6/9 at 3:15 pm to
el Gaucho
quote:


---

we have homeschool dances where we get to chill with the other homeschool kids, (or "homecool" kids as i call them) and i meet people all the time at church and stuff. I have a ton of friends!

---



I wouldnt drink the punch at these dances. Seems like pretty soon they will be sending you to "the Star in the Sky" soon.

Did you get your matching jumpsuit yet?


Reply • Back to Top
Posted by
Athanatos
on 6/9 at 3:18 pm to
When in Rome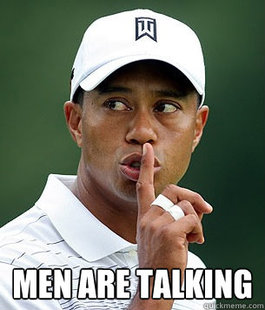 Reply • Back to Top • Refresh