Message
My Dog Got


Posted by

HeadSlash
on 5/14 at 5:02 pm

Farked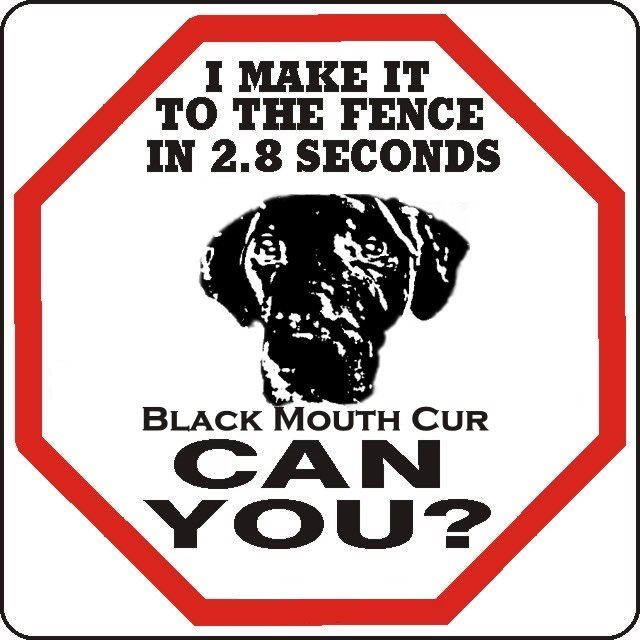 Reply • Back to Top
Posted by
TigerDeacon
on 5/14 at 5:07 pm to

HeadSlash

Having had two black mouth cur females when I was growing up (5th grade through high school). No way am I climbing a fence with one on the other side. That sign would work for me.




Reply • Back to Top
Posted by
HeadSlash
on 5/14 at 5:31 pm to
TigerDeacon



Reply • Back to Top
Posted by
tigerfan5959
on 5/14 at 5:38 pm to

HeadSlash

How are they with other dogs? Are they aggressive toward people? I want one, but I don't want the dog to bite my friends and family that come in the yard.


Reply • Back to Top
Just to make sure every one sees the thread

I
and almost
looking at those farks



Reply • Back to Top
Posted by
Boats n Hose
on 5/14 at 6:11 pm to
Nodust
@ the thread


Reply • Back to Top



Reply • Back to Top



Reply • Back to Top
Posted by
HeadBusta4LSU
on 5/14 at 6:47 pm to
HeadSlash



Reply • Back to Top
Posted by
ChenierauTigre
on 5/14 at 8:29 pm to

HeadSlash

Well, he's obviously not a puppy anymore.
He looks rather . . . large.



Reply • Back to Top



Reply • Back to Top
Posted by
HeadSlash
on 5/14 at 8:44 pm to

ChenierauTigre

66 pounds, he lost 4. He's still has some puppy moments.
He is aggressive towards other dogs and people that come into the house or his yard. And he is protective of us and our miniature Schnauzer.


Reply • Back to Top
quote:


---

miniature Schnauzer

---



Reply • Back to Top
Those guys have a lot of talent and free time.


Reply • Back to Top


Mine is about fifty pounds but he's so damn fast it's stupid. I've told you guys about him catching a deer and baying it then chasing it around biting it on the arse till I called him off before but today he showed how smart he was.

My wife called me to come look out in the back yard where there was a rabbit in the corner. Now this dog wants to catch rabbits more than anything in the world. And he does it pretty regularly but this one has been thwarting him. And it was too close to the fence for him to cover the distance before it could get away. He's done that too many times. This time though he was stock still just watching it and waiting. Looked like a coiled spring but he knew he couldn't catch it from that distance so he sat there just stone cold still watching that rabbit eat for over five minutes. Finally the rabbit made it's move but it was toward the fence so he didn't catch him but I'm pretty sure this new tactic is going to work eventually.

As for temperament, he's a big love sponge with the family and anyone we know, but if he sees a dog or any animal really, or a person he doesn't know, they better not even think about crossing that fence. He goes from love sponge to scary as frick killer animal like flipping of a switch.

But if you're there and you don't act like there's anything wrong, he doesn't get aggressive with people. Like the pizza guy. Jesse goes to the door with the hackles up and that deep growl waiting on me, but when I tell him to stop and open the door and he sees I'm cool with it, so is he. Back to the love sponge.

With the teeth and jaw strength they have I'd hate to see the damage a bite would be on somebody. And god help anyone that scares my wife and kids because that dog is going to kill them or die trying.

Greatest dog I've ever had and I'll never have another breed from now on. And I've had lots.


Reply • Back to Top


Wife's dog Gordo


Reply • Back to Top
Damn! I was rolling looking at that thread.

Combine Headslash's avi with a fine looking hound and thats funny as hell.



Reply • Back to Top
Posted by
Chad504boy
on 5/15 at 8:41 am to

Jed Zeppelin

Fark Board continually goes sneaky under the radar.


Reply • Back to Top • Refresh