Copyright @2017 TigerDroppings.com. All rights reserved.
Sports Forums
Message Boards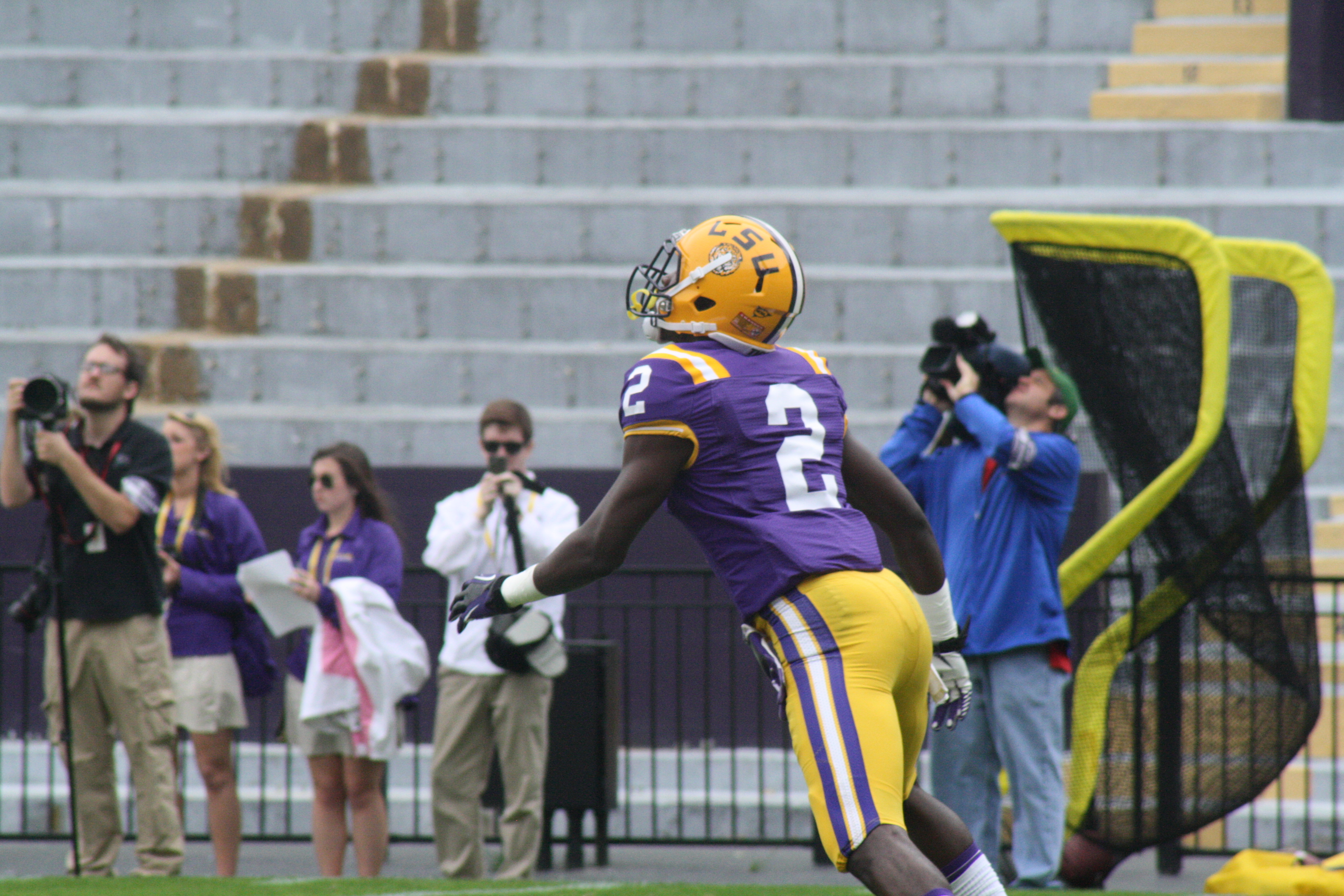 While there have been many obstacles that have kept LSU redshirt freshman wide receiver Avery Peterson off the field, the brother of former LSU cornerback Patrick Peterson is eligible, healthy, and now ready to play.
Fellow wide receiver teammate Travin Dural had this to say about him, per
The Daily Reveille:
quote:


---

"He wants to win at everything," Dural said. "If he messes up on a rep he's not going to let you take that rep [until he gets it right]. He has grown a lot since his injury… since he got healthy he is a completely different person. He has grown so much and he is a way better player now than he was when he first got here."

Dural also added that while Avery has a quiet, reserved personality, he's a very focused and determined receiver who challenges himself daily.

"He's a guy who's really focused," Dural said. "We'll be going through walkthroughs and he'll be standing off a little bit to the side focusing on what's going on and what play it is while some guys may be in the back laughing or clowning, but he's a guy that's really focused and locked in during practice."

---
quote:


---

"I'm just coming in catching balls and getting the right routes," Avery said. "Learning the combinations and the plays and everything so I can be ready for when they call my number to get into the game."

---
Related:
Popular Stories
Boom! Welcome aboard Chris!
Here's what coach Mainieri had to say about the new LSU hair styles.
LSU snapped OSU's 23-game win streak.